By Mary Ann Simpkins
Once among Europe's wealthiest royal capitals, Naples is a fascinating destination. Framed by the blue waters of the Bay of Naples and Mount Vesuvius, this former political and cultural powerhouse remains rich in history, culture and art.  It's ideal for day trips to Pompeii and the Isle of Capri.  Founded as a Greek colony in 608 BC, Italy's third largest city was first conquered by the Romans, followed by the Spanish, Moors and French. All left their mark in this UNESCO World Heritage Site.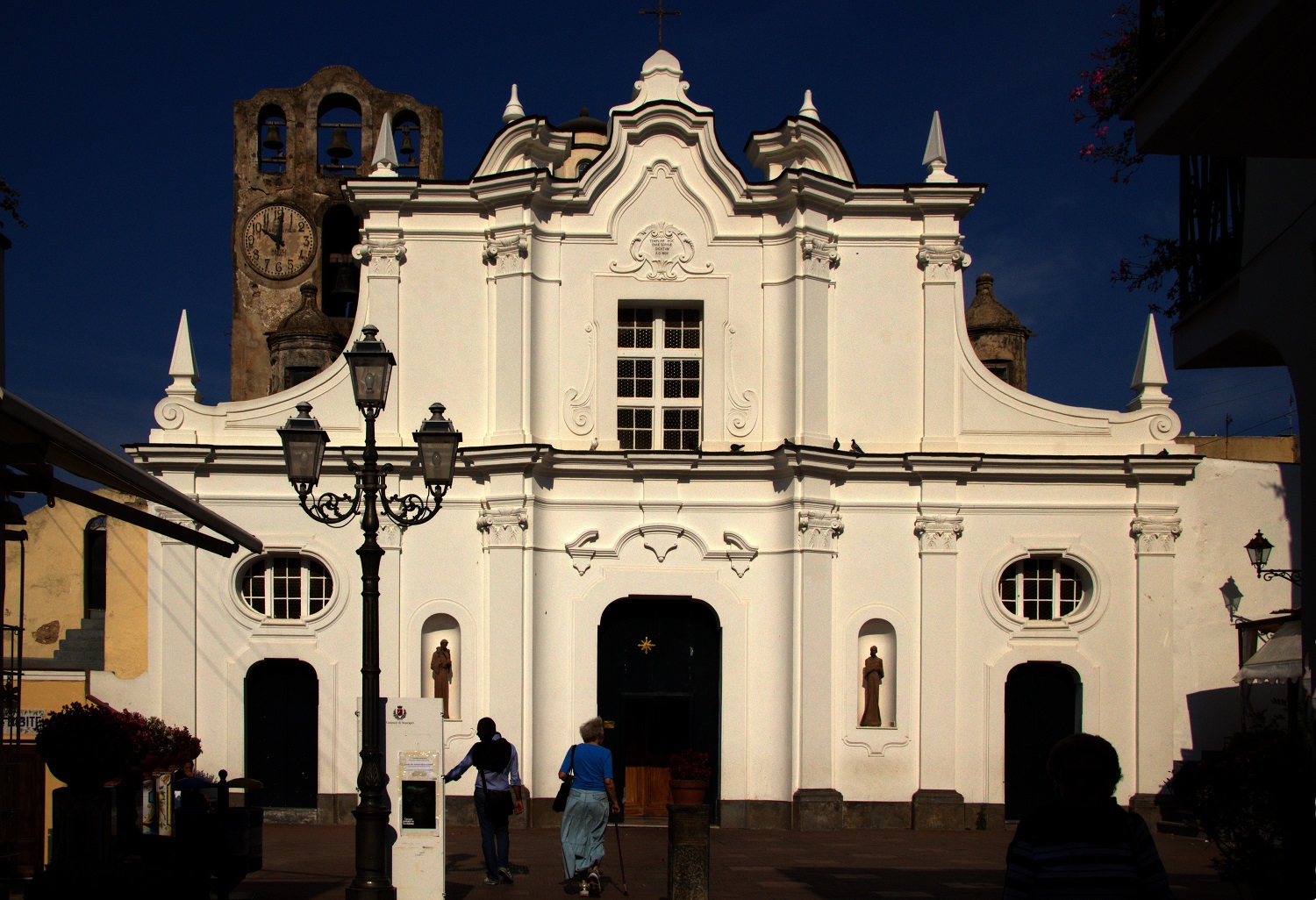 Historic Centre
Centro Storico throbs with life. Graffiti-covered buildings edge cobblestone streets little bigger than laneways. From balconies dangling with laundry, residents call out to neighbours. Honking cars and motorcycles swerving around pedestrians in the cramped downtown add to the chaos. Numerous cafes line the streets, many specializing in pizza. As every viewer/reader of Eat Pray Love knows, Neapolitans invented pizza as a fast, affordable meal for the working class. Tomato sauce, mozzarella and basil top the local favourite, Margherita pizza.
In small shops along narrow Via San Gregorio Armeno, artisans craft nativity scenes as well as figures mocking politicians and other famous people. A Sri Lankan artisan at one shop priced his tiny flying angel statuette at €150. Opera fans can catch a performance at Europe's oldest opera house. The 18th century Teatro di San Carlo seats almost 1400 people in luxurious blue and gold decorated surroundings. Nero made his singing debut in Naples, refusing to stop even when an earthquake rumbled through the city. He sang in a roman theatre now buried 40 metres underground. See the site with Napoli Sotterranea, an underground tour revealing 2400 years of history, including Greek-made cisterns that supplied the city's water for 23 centuries. A new attraction, the Hypogeum Gardens, is an experiment in growing vegetables below ground.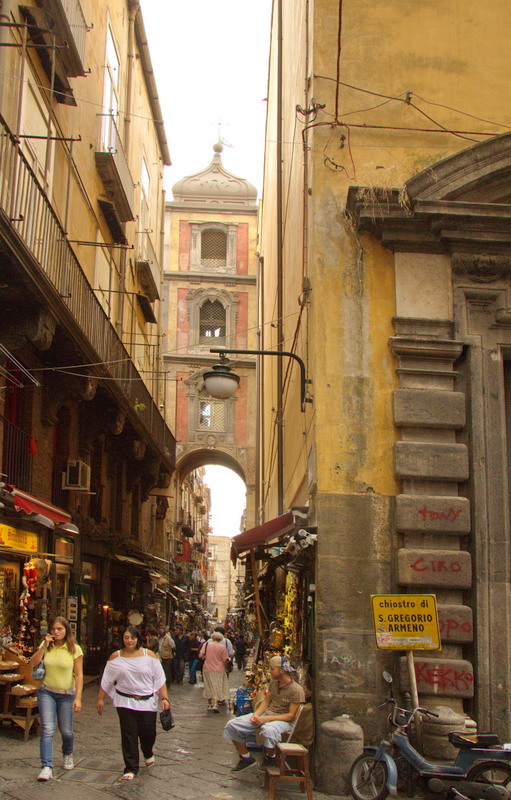 The huge pink National Archaeological Museum holds one of the world's largest collections of Greco-Roman antiquities. Many came from nearby Pompeii. Larger-than-life sculptures of Roman gods dwarf visitors. Carved from a single piece of marble, the massive Farnese Bull depicts the death of Dirce. Opened in 2000, the Secret Room reveals erotic sculptures and frescoes that adorned banquet rooms where the Romans held their orgies. In the gemstone collection, an enormous cameo in the shape of a cup dates back to Alexandria 2 BC.
French Gothic-style churches, many built during the House of Anjou reign, display numerous Naples treasures. Emperor Constantine, the first Roman emperor to convert to Christianity, ordered the construction of Santa Restituta Basilica. The 6th-century church still contains its early Christian mosaics. It's lined with 27 ancient Roman columns, a side altar and tomb created by Donatella in 1427.
Above the main altar in Pio Monte Della Misericordia's baroque chapel you'll see the magnificent Seven Works of Mercy by Caravaggio. The artist found refuge here. Sentenced to beheading after killing a man in Rome, Caravaggio fled to Naples, out of Rome's jurisdiction. Noblemen took advantage of his presence, ordering paintings of each act of mercy for their charitable organization. Instead, he combined all seven acts into one large artwork.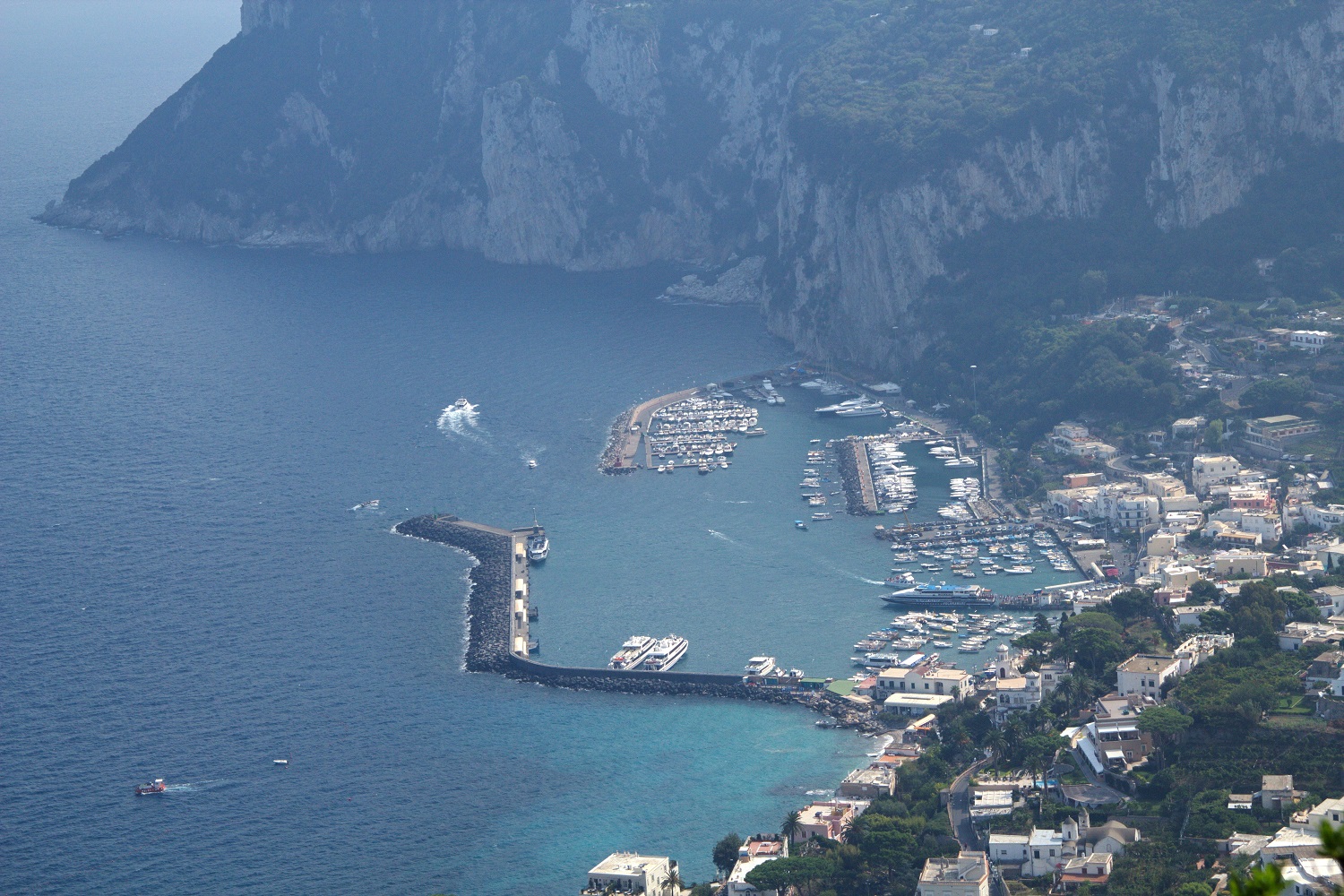 Hills of Naples
High on hills above the city, Italy's largest museum, the National Museum of Capodimonte, sits in solitary splendour within the pink and gray neo-classical palace built for the Bourbon rulers. The 18th-century palace's collection includes works by Neapolitan artists as well as paintings by Botticelli to Titian and contemporary works such as Andy Warhol's blazingly colourful Vesuvius.  The Royal Apartment on site, created for Queen Maria Amalia of Saxony in 1759, is also worth a visit.
Pompeii
A half-hour train ride takes you to Pompeii, the city buried under ash and rock after the eruption of Mount Vesuvius in 79 A.D. Discovered about 300 years ago, the site contains homes, shops, temples and even a brothel. One-third remains untouched and excavation continues. Coloured frescoes remain on some walls. A bronze statue of a faun identifies the richest residence, the House of Faun.
Isle of Capri
From Naples' busy harbour, a boat takes you to this enchanting island. A funicular from dockside whisks you up the steep hill to the main city, Capri. Since most day visitors go there first, opt instead for the bus to Anacapri located at the island's opposite end.
Majolica tiles festooned with flowers and village scenes embellish benches and stairs in Anacapri's main square. Beyond the 14th century baroque-style Santo Sofia church, shops sell cameos, perfume first made by monks in 1308 and Limoncello.
Individual chair lifts take visitors up to the island's highest point, Monte Solaro. A small café and lookout offer picturesque views of the island and Bay of Naples.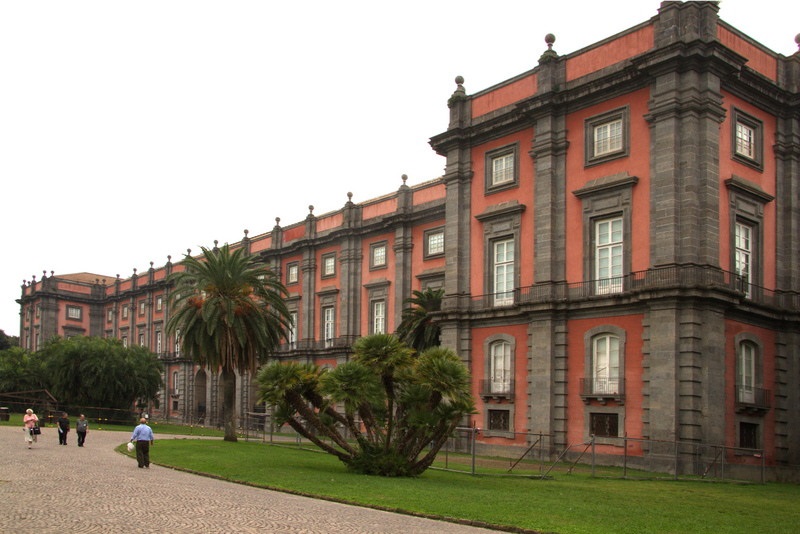 Capri
A 17th century clock tower dominates Capri's main square, the Piazzetta. In the rococo-style Santo Stefano Church you'll see a silver statue of the island's patron saint, San Costanzo, a relic of his bones and an exquisite tiled marble floor lifted from the villa of the Emperor Tiberius.
Villa Jovis, the best preserved of Tiberius' 12 villas, sits on a high peak.  It's a two-kilometre walk to the ruins. At the end of the avenue is Tiberius' Leap. Anyone who displeased the Emperor was allegedly thrown off this cliff.
Getting Around
Naples Pass' three- to seven-day passes offer free transportation through the Campania region along with discounts to hotels, restaurants, museums, naplespass.eu/buy. viisitnaples.eu