OFF THE BEATEN PATH
By Madeline Kallio
Where Beauty and Creativity Come Together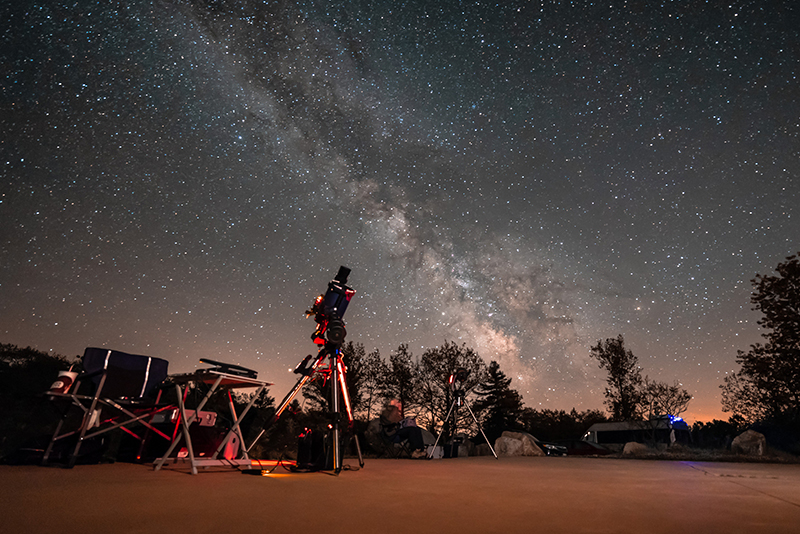 Farmland, lakes and rivers create a picturesque backdrop for the interesting nooks and crannies in this area. County Road 41 is a scenic drive between Highway 7 and Highway 401, winding through small towns that have attracted a number of unique craftspeople, businesses and artists who all welcome visitors.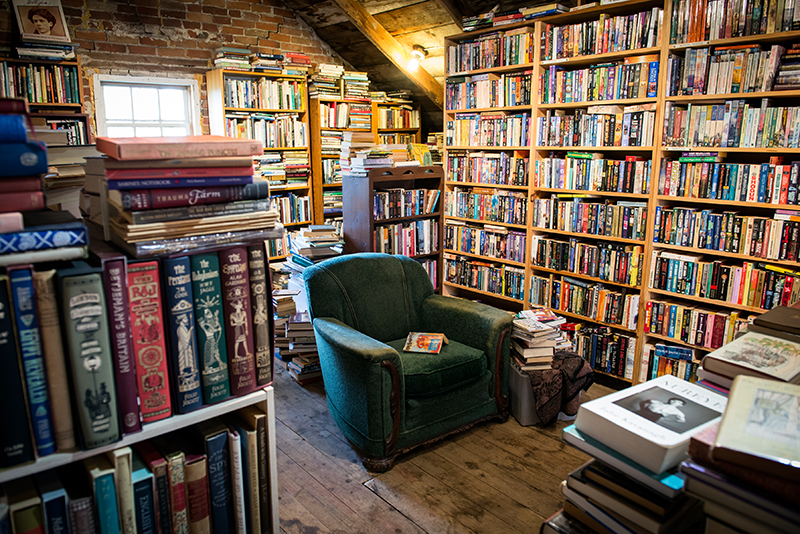 TAMWORTH
Though Tamworth was originally settled in 1826, after Calvin Wheeler arrived from Vermont in 1840 it was called Wheeler's Mills. He built a sawmill and a grist mill on the Salmon River, attracting a number of settlers, especially those fleeing the potato famine in Ireland. In 1848 as postmaster, Wheeler named the village Tamworth after a place in Staffordshire, England. More than its neighbouring villages, Tamworth flourished.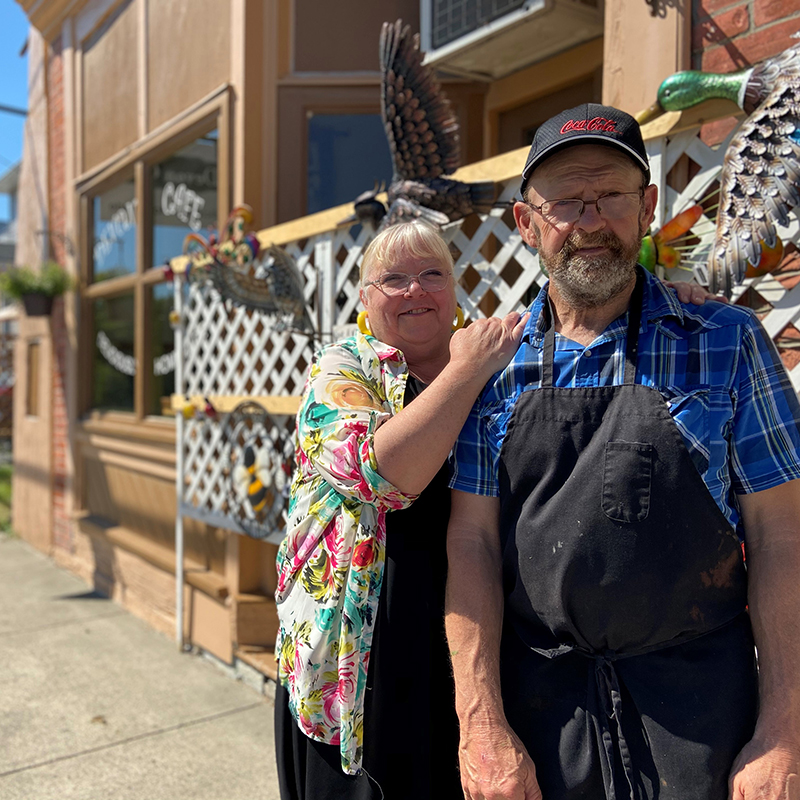 Today, this quaint, lovely village has a number of interesting places to visit. A One Corner Restaurant, at 4 Concession Street North, serves home-cooked food and pizza, has a coffee bar, and sells silk flower arrangements, newspapers and confectionery. The Tamworth Book Shop, located in the red brick coach house at the foot of Peel Street and Bridge Street East, has a large selection of gently used books. Bon Eco Design, 706 Addington Street, offers products designed from discarded materials, including tapestries from tire retreads, ottomans from tires and recycled woollen jackets and lamps from local stone, sap buckets, pond liners and collected leaves. Suites are also available for rent and geared to creators who'd like to devote time to their artistic pursuits.
The Devon Café and Five Corners Craft, 3 Concession Street South, is a lovely tea room offering giftware, clothing and seasonal items while the River Bakery Café and Patio, 11 Concession Street South, is where you'll find fresh baked goods, locally roasted coffee and takeout fare. The Bee Spot, 695 A Addington Street, is a bee farm offering honey, beeswax candles and guided tours and Stone Spindle Farm, 367 County Road 15, is an alpaca farm where clothes and other items are crafted from alpaca fleece. Salmon River Sugar Bush, 180 Gilmore Road, produces maple products you can buy from a roadside stand.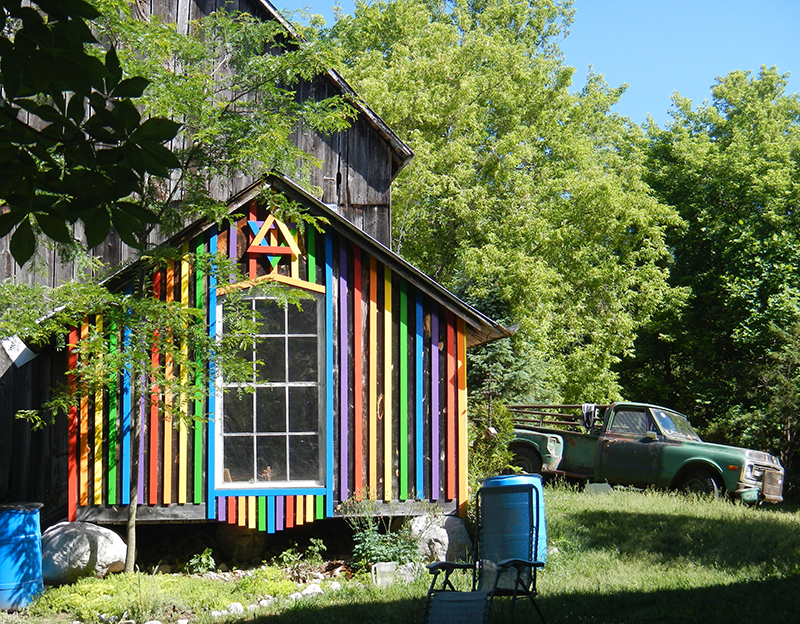 Tamworth Hotel offers boutique hotel rooms, an outdoor vendors' market and, on the river side, its Black Cat Café provides a dining room, a patio and takeout treats. The hotel is also home to Second Time Treasures, a consignment/ resale shop featuring clothing, furniture and the works of local artisans.
Stinson Studios, 358 Thompson Hill Road, a family woodworking business, makes handmade wooden housewares and one-of-a-kind art. Matthews Studio, 558 Miller Road, creates hand-crafted, functional and decorative turned wood bowls, carved burls and serving accessories. The Soap Shack, 339 Frizzell Road, offers a sudsy collection of hand-made natural soap products, body lotions and candles. Tamworth hosts a Canada Day celebration July 1, the Lions Fish Fry and Corn Roast in mid-August and the ECDC Concert Series throughout the year at the Tamworth Legion.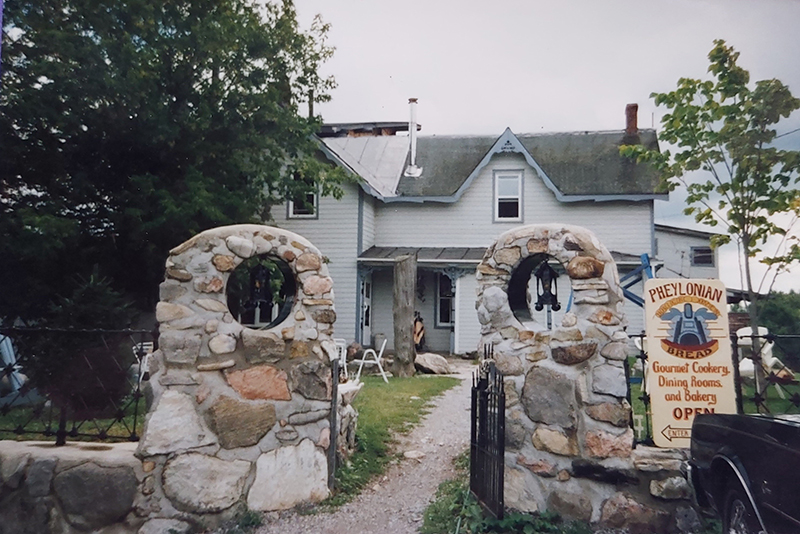 MARLBANK
First called Allen Mills after the pioneer, Dr. James Allen, who founded the mills that established the settlement, Marlbank got its forever-name in 1860 because of the large deposits of marl (fine clay) in the area. When it was discovered that Marlbank marl produced durable cement, the English Portland Cement Company launched a manufacturing plant in 1890 that was later incorporated into Canada Portland Cement. Now considered a ghost town, Marlbank is a cottager's paradise between Lime Lake, White Lake and Dry Lake.
Philoxia was a paradisial community here for over three decades. Set on over 330 acres, with bush, hills, fields and waterfront on Lime Lake, it included organic gardens and a 9-hole golf course.
Based on a philosophy of consideration for others and promotion of a natural, healthy lifestyle, the Philoxian kingdom was the brainchild of Lilah Chikalo and his wife, Tawlia. It evolved into a community for families, exotic animals, tourists, workers, musicians and artists. Philoxia featured a vegetarian macrobiotic restaurant, wood-fired brick-oven bakery, natural resort, artisan craft shop and art gallery-museum in a
century-old barn. It also achieved Canadian zoo status with its Pheylonian Animal Haven.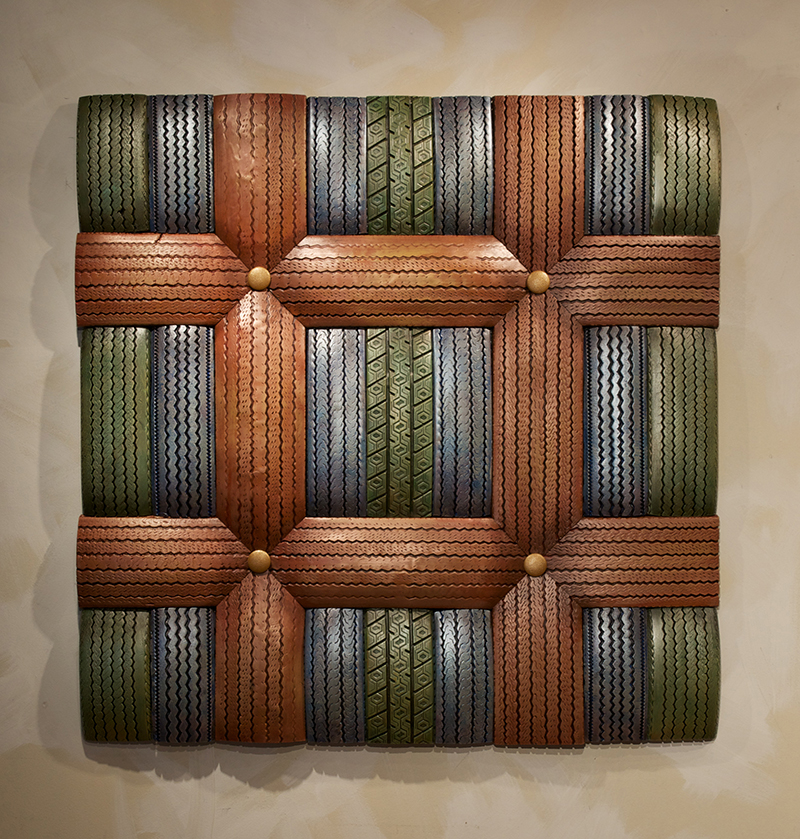 Renowned for its beeswax candles, Philoxia expanded this business after a 1993 fire destroyed the resort, restaurant and bakery. Wonderful artisans, the Philoxians also painted over 1,000 signs and murals. In 2013 the property was sold to a Chinese investor with plans for tourism, but since the Canadian government laid charges against the investor the property has remained in limbo. Paintings are currently housed in the
Golden Bough Tree Farm on the outskirts of Marlbank, and will be available for viewing, by appointment, in the summer.
The Golden Bough Tree Farm, 900 Napanee Road, has been growing rare and native plants for 50 years. Its scheduled plant walks explore the land and the plants that grow there. goldenboughtreefarm.ca
Finally, the Marlbank Phoenix Tavern, 18 Queen Street, is a 100-year-old tavern offering homestyle dining. Established in 1905, it was nearly destroyed by fire in 1994 but has been resurrected.