OFF THE BEATEN PATH
By Madeline Kallio
Back in 1820 and 1821, unemployed tradesmen from Scotland and soldiers discharged from the Napoleonic wars flocked to the surveyed lots in Lanark Township; most came from the Scottish counties of Lanark and Renfrew. A similar influx of Irish settlers arrived during the 1830s and 1840s. Growth of the area was somewhat impeded, though, by the muddy, rocky terrain and steep slopes.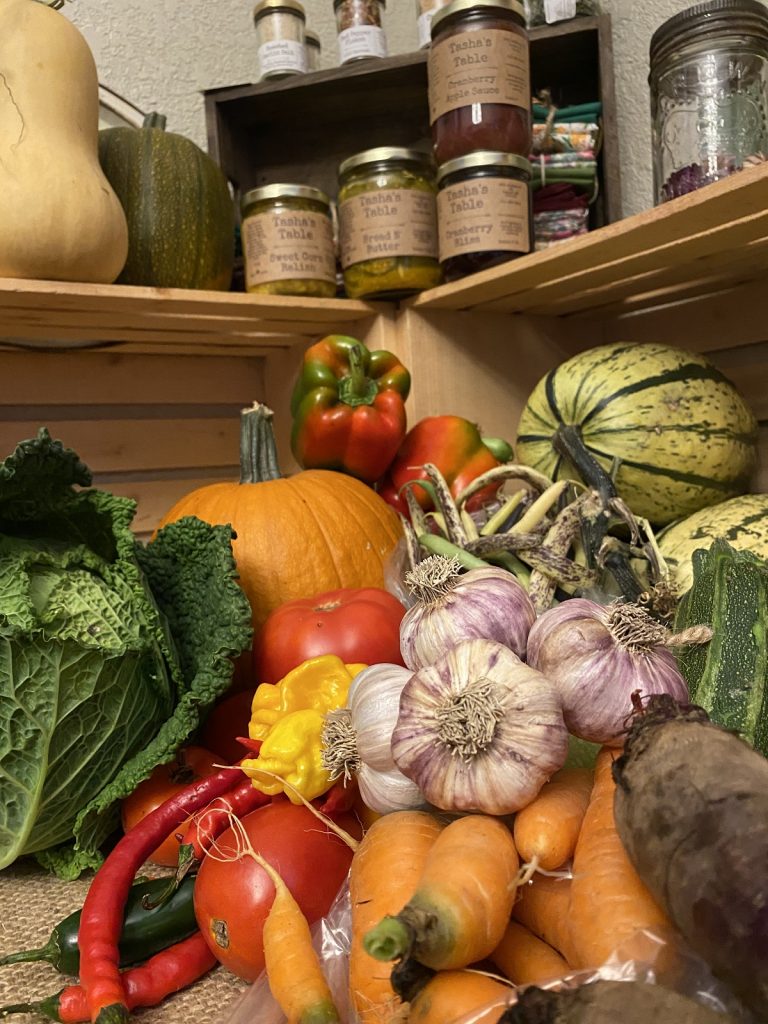 Today, the Township of Lanark Highlands encompasses some of the most scenic and delightful backroads areas in Ontario. Two of the Seven Wonders of Lanark County are in The Highlands. Purdon Conservation Area is the legacy left by Jack Purdon. In the 1930s he planted ten Showy Lady's Slipper orchids; now there are about 16,000 plants, in bloom from the third week of June to early July, in Canada's largest native colony of Showy Lady Slippers. The conservation area has an accessible boardwalk and a picnic area and it's open from May 15 to October 15.
Blueberry Mountain is another scenic destination. It's located at cliffLAND, cliffland.ca, a 1250-acre wilderness property owned by the Clifford family and open to the public for hiking. Dogs are welcome on the hiking trail, the distance to the peak and back is about five kilometres, and the view at the top is panoramic.
Another spectacular place to visit is the K & P Trail Conservation Area on the railbed of the old Kingston-to-Pembroke Railway (known as the Kick and Push). Stretching from Snow Road to Barryvale and winding its way through the Lanark Forest and Lanark Highlands, it's treasure to explore.
FERGUSON FALLS: Captain John Ferguson claimed 70 acres along the Mississippi River in 1820 and in the mid-1800s over 400 people populated this thriving settlement. In fact the floor at Charlie Hollinger's Hotel had to be replaced each year from the enthusiastic dancing of loggers wearing spike boots. Today, it is a small residential community. The only business is Temple's Sugar Bush, templessugarbush.ca, at 1700 Ferguson Falls Road. The pancake house and gift shop are open seven days a week during maple season in March and April, and for weddings during the year.
MIDDLEVILLE: First named Middleton (because it's in the middle of Lanark County, Middleville got its final name when the post office opened in 1853. Since 1851, though, the Middleville Fair has been a popular attraction. This year it's slated for September 17 and the theme is Tractors, Tools & Trucks. Gates open at 10 a.m. and highlights include heritage machinery and demos, homemade food, games, activities, competitions and displays.
The Middleville and District Museum, 2130 Concession Road 6D, is based in a two-storey 1861 stone schoolhouse that expanded in the 1970s and again in 2013 to showcase a pioneer cabin, pioneer tools, a horse-drawn hearse and an entire classroom. Historic relics dot the grounds and a unique machinery fence features farm equipment of past eras.
At Ouellette Farm, 4248 Wolf Grove Road, you'll find a small store offering meat herbs, preserves and more. The Farmhouse Shop at Tasha's Table, 3991 Wolf Grove Road, is open from 10 a.m. to 3 p.m. Saturdays and offers a selection of organic foods and preserves.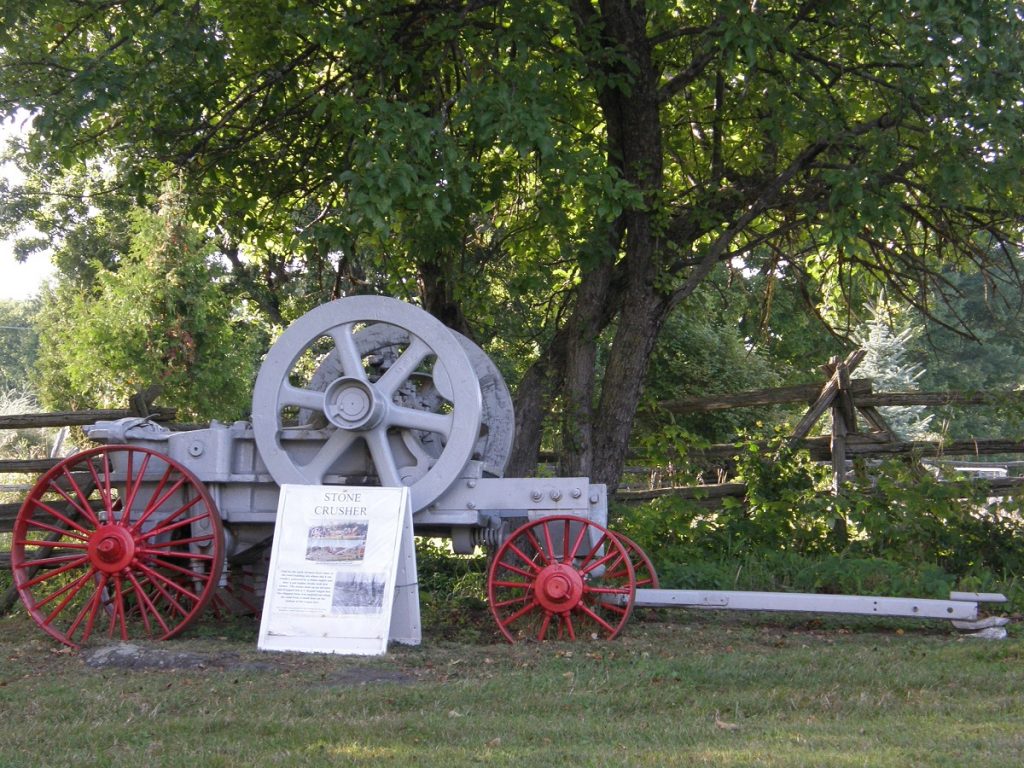 LANARK VILLAGE: Situated on the banks of the Clyde River, this village was originally a government supply depot. As settlers became established, mills sprang up along the river, a timber industry blossomed and farms replaced forests. The Caldwell Woollen Mills began operation in 1867 and became the mainstay of the village economy until fire destroyed them in 1917. Another fire in 1959 burned 43 homes and businesses. In 1948, the Glenayr Kitten Mills opened an outlet beside the Clyde River and attracted shoppers from far and wide until it closed in 1997.
Pretty Goods Groceries and Sundries, 68 George Street, is the village grocer. Housed in an 1830s stable, Lanark Village Antiques and Collectibles, 84 York Street, stocks Early Canadiana, Victoriana, 20s-to-60s memorabilia, furniture, vintage textiles and collectibles. Built of stone in 1846 by Alexander Caldwell, Clyde Hall Bed and Breakfast, 131 Mill Street, is designated an historic building by Lanark County. Furnished elegantly with antiques, it sits on 10 acres adjacent to the 130-acre Timber Run Golf Club, 154 Caldwell Street, with its historic clubhouse, licenced restaurant and pro-shop.
Several events happen in and around Lanark Village. The Civitan Frost Fling takes place the last weekend in January; the Lanark Highlands Orchid Festival and Tour happens from mid-June into July—with self-guided maps to experience the local shops; the Lanark Highlands Canada Day Celebrations take place at the Clyde Memorial Ball Park; and Civitan dinner-dances are held every Sunday afternoon except in December.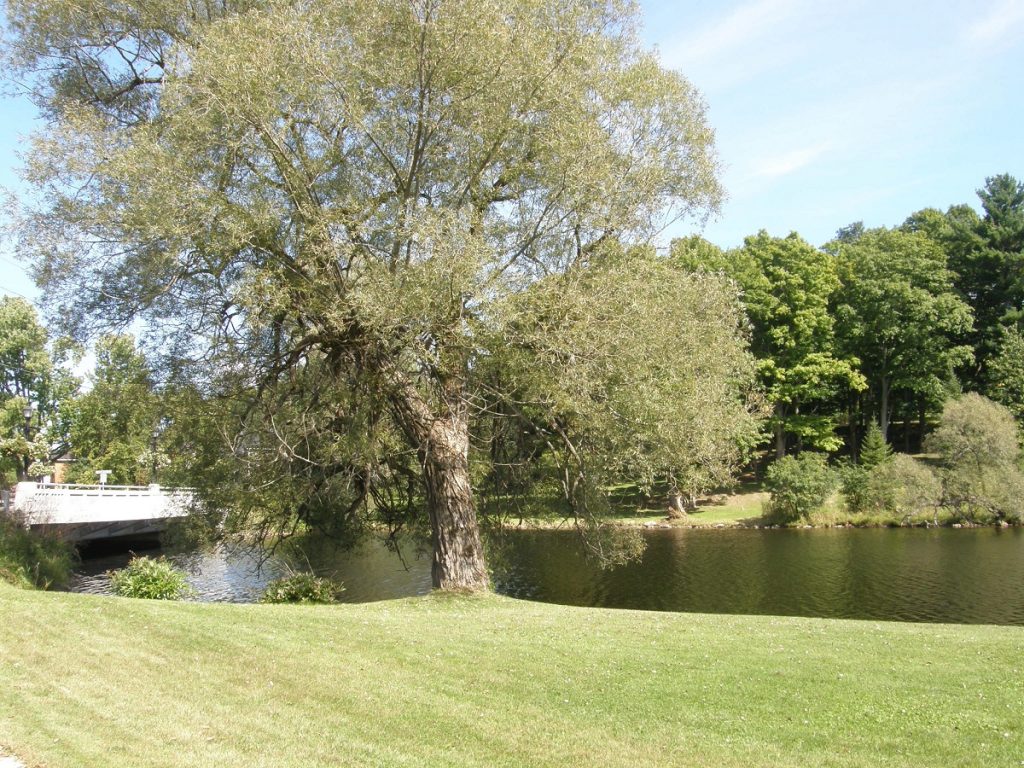 McDonalds Corners-Elphin Recreation and Arts (MERA) is the centre of activity in the hamlet with weekly pottery, weaving, quilting, fibre arts and visual arts groups, a book club, art exhibits, concerts and events.  It also sponsors the Annual MERA Christmas Fair. From May to October, the MERA Farmers' Market offers fresh produce, baked goods, local honey and maple syrup, crafts and a café booth. Right through the year, the Highlands Country Store's offerings include groceries, fresh produce, deli, breakfast and lunch specials and ice cream. The public beach west of town is a favourite summer gathering place. September brings the excitement of the McDonalds Corners Agricultural Fair. In addition to cottages and camp grounds, Sylvania Lodge offers lakeside dining at the licenced Dalhousie Lake Restaurant which serves Canadian and Chinese food. Wheelers Pancake House, Sugar Camp and Maple Heritage Museum, 1001 Highland Line, serves sugarbush meals all year, with homemade maple sausages and pancakes. It also sells maple products and has a museum, a hiking trail and a playground.
WATSONS CORNERS: This spot was originally named Granny Cumming's Corner in honour of an elderly Scottish lady who arrived in about 1820 with her children and grandchildren. It was named Watsons Corners in 1852 for William Watson who operated the Watson Inn and was the first postmaster. Road signs in the area indicate that it has also been called the "Kangaroo Capital of Canada" because a local resident spotted some unusual tracks and believed he had seen a kangaroo.
In 1828, the Earl of Dalhousie sent 120 books to help start a library. The hardcovers are stored in the original 1827 pine cupboards at the community hall that houses the Dalhousie Historic Library and Museum. Circa 1894 B&B and Day Spa, at 1131 3rd Concession, offers a variety of self-serve breakfasts, rooms and an RV for visitors. John Schweighardt's Living Stones studio at 1787 3rd Concession Dalhousie, is where you'll find exquisite stone carvings for indoors and outdoors.
FLOWER STATION: This settlement is the northernmost K&P Railway station in Lanark County and was named after Colonel R. F. Flower of New York who was at one time the K&P's general manager and financed this section of the railway.
The Lanark Highlands are rife with the remains of villages and the history of the Scots who settled there. Natural attractions abound. All the details for an historical driving tour of the Lanark Highlands are available from Lanark County Tourism at lanarkcountytourism.com. The Township of Lanark Highlands, lanarkhighlands.ca, offers additional information about activities, facilities and events to enjoy in the area.