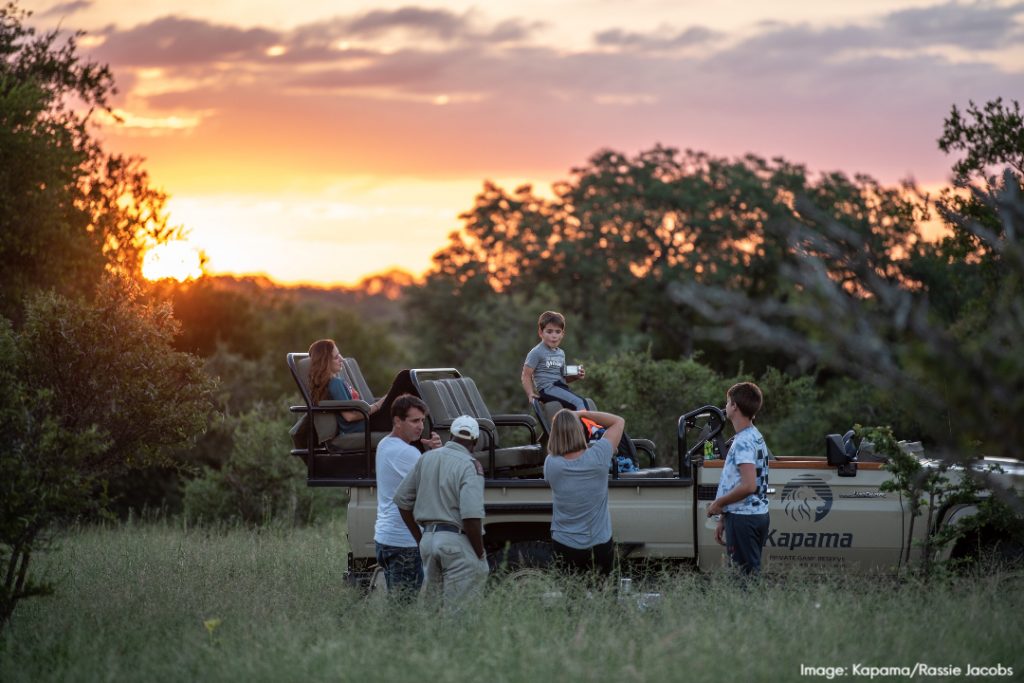 An epic adventure awaits in Africa
Travel is an extraordinary gift, providing unique perspectives, experiences and learning opportunities you likely wouldn't have within the walls of a classroom. Connecting with new cultures, people and places are part of what makes travelling so special, and this is especially true when you travel with your family, inviting a renewed connection via shared experiences.
Travelling as a multi-generational family can have innumerable benefits, particularly on a family safari adventure, offering not only the trip of a lifetime but educational, informative and exciting experiences for everyone to enjoy. Lion World Travel, the affordable luxury Africa safari specialist, will take care of all the details, so your family can relax and enjoy the ultimate adventure. Parents, grandparents and children alike will delight in the unforgettable wildlife experiences available on safari, with the added benefit of a learning experience.
Family fun in South Africa
From Cape Town to Johannesburg, adventure awaits at every turn on the nine-day Family Fun in South Africa itinerary. In Cape Town, take a cable car to the top of Table Mountain for sweeping views of the coastal city before a visit to the Two Oceans Aquarium, with the option for little ones to enjoy a puppet show or arts and crafts at the Children's Centre. Onwards, expect to encounter Africa's wildlife on daily game drives on the Sabi Sands Game Reserve while you search for one of the 'Big 5.' Other highlights include savouring an African feast during a dinner at the Gold Restaurant while being enchanted by Mali puppets and designing your own chocolate on a visit to the Rococoa Chocolate Shop.
Best of Kenya
Experience the Best of Kenya with your nearest and dearest across eight days, travelling from Nairobi to the Maasai Mara National Reserve. Upon arrival in Kenya's vibrant capital, indulge in the luxurious amenities of the centrally located Stanley Hotel. The Ark in Aberdare National Park awaits, overlooking a floodlit waterhole and salt lick, attracting a host of amazing wildlife for the
family to enjoy. The resident guide will even buzz your room when special animals come to the waterhole, so nobody misses out on exclusive animal sightings. On the Shaba Game Reserve, sightings of rare and unique animals are abundant, in addition to the wildlife sure to be seen on the Maasai Mara's expansive plains. You will also have the opportunity to learn about the local culture with a visit to a Maasai village, a unique experience benefitting the community and those who meet and learn from the locals.
For 56 years, Lion World Travel has focused on creating affordable luxury safaris, paired with special highlights to make for an unforgettable vacation. From the Great Migration in Kenya and Tanzania to the most luxurious lodges in Botswana and best game viewing parks in South Africa, check out their tour packages.
More information
African Safari Adventure, LionWorldTravel.com