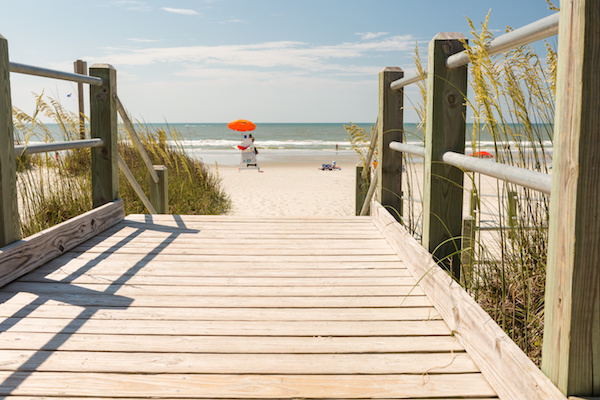 Myrtle Beach welcomes Canadians
Feeling the pinch of the low Canadian dollar? The Myrtle Beach area is offering 30 per cent discounts – and in some cases up to 65 per cent discounts – at select hotels and attractions through April 2016 for travellers with a valid Canadian passport. Located in South Carolina, Myrtle Beach is home to long sandy beaches, a wide selection of entertainment and world-class golfing. In addition to these Canadian discounts, the 55th annual Canadian- American Days Festival takes place March 12 to 20. In commemoration of this milestone anniversary, a number of special events are planned to showcase the area's southern hospitality.Visit visitmyrtlebeach.com.
Cruise market in China expands
The cruise market in China is booming,with major lines such as Princess,Norwegian,Carnival and Royal Caribbean increasing their offerings in Asia. Princess Cruises is cur- rently building a 3,600 passenger ship slated for delivery to China in 2017. It will be joined by another Princess ship, the Golden Princess, which will begin seasonal cruises from Beijing (Tianjin) in 2016.This year will also see the cruise line's Sapphire Princess upgrade to year-round cruising from Shanghai. Norwegian Cruise Line is also planning to move into China, with plans for cruises aimed at Western travellers slated for 2017. During the voyage, travellers will not only be immersed in a legendary landscape, but will also gain deep insights into China's history, with visits to sights such as the Great Wall, the Forbidden City and more. Check out cnto.org.
News on Sustainable Tourism
Now travellers have even more opportunities to make a difference when they travel. The TreadRight Foundation, an organization focused on encouraging sustainable tourism, has partnered with environmentalist Céline Cousteau to champion the innovative community projects supported by 25 brands of The Travel Corporation.These initiatives include a sustainable river boat cruising project in Europe and Egypt; WildAid, an organization working to end illegal wildlife poaching in Africa; and Meet the Artisans, a TreadRight Heritage initiative. This year,Trafalgar and Insight Vacations' guests can meet with artisans during select itineraries in Italy and Peru. While in Cusco, guests will enjoy lunch at the workshop of Nilda Callañaupa Alvarez, a Quechua weaver, while learning about the mission to preserve the 10,000-year-old Andean weaving traditions. For more information, visit treadright.org.
 Mont Tremblant is for Everyone
You don't need to ski to enjoy a stay at Mont Tremblant, the vast mountain terrain in Quebec's picturesque Laurentians. The hub of this outdoor playground is its European-style village, where attractions such as restaurants, hotels, boutiques and the Casino de Mont-Tremblant are within easy walking distance. Outdoor enthusiasts can choose from mountain biking, alpine ski touring and skating, or more leisurely options such as horse-drawn carriage rides, outdoor spas and fondue excursions. Multi-million dollar renovations to Le Westin Resort & Spa, located in the heart of the pedestrian village, feature a complete redesign of the hotel's interior, including the 122 guest rooms. Connecting and accessible rooms are available. Visit Tremblant.ca for further details.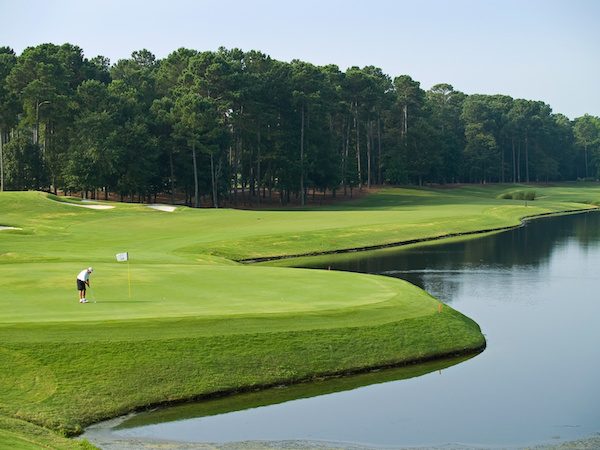 The Jungle Book trail opens in India
To celebrate the 150th anniversary of Rudyard Kipling's birth,and the release of Walt Disney's remake of The Jungle Book in 2016, walking holiday specialist VillageWays has introduced a new Forsyth Trail adventure in the jungles of Madhya Pradesh, where Kipling's timeless novel was set. The 10-night itinerary includes forest walks through Pachmarhi Biosphere Reserve, following the footsteps of Captain James Forsyth, one of the first Europeans to explore the region. Another highlight is overnighting in Swiss-style tents at the fringe of Satpura National Park,the only park where walking in tiger country is permitted. A jeep safari in the PenchTiger Reserve offers wildlife spotting of sambar, spotted deer, jackal, hyena, wild boar and leopard species. Check out Villageways.com.
Michele Peterson is a Toronto-based travel journalist.