If you're planning a trip to Mexico, you're in for a treat. From the stunning beaches of Cancun and Cabo San Lucas to the vibrant culture of Mexico City, there's something for everyone. It would be best if you had proper planning and a good list of sights to see. To help you make the most of your trip, this blog lists the best things to see and do in Mexico. So whether you're looking for adventure, culture, or relaxation, you'll find it all here. Let's get started.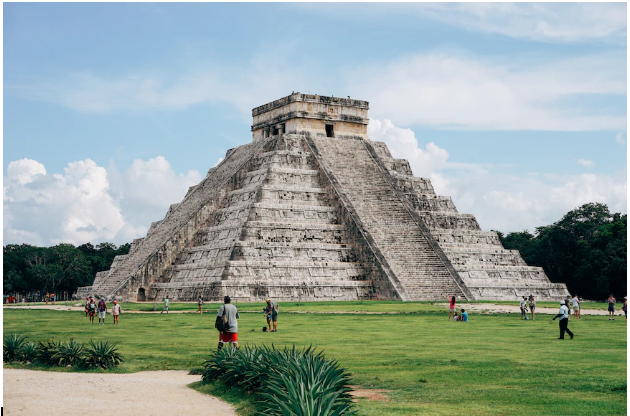 Puerto Vallarta
Located on Mexico's Pacific coast, Puerto Vallarta is a beautiful resort town with something for everyone. Whether you're looking to lounge on the beach, enjoy the nightlife, or explore the jungle, Puerto Vallarta has it all. Don't miss out on a stroll down the Malecon, a visit to the Church of Our Lady of Guadalupe, and a sunset cruise.
Besides, if you love paragliding and jet skiing, Puerto Vallarta should be on your list. Some reliable companies offer both activities, and you will have a blast. What you need is a little bit of research on how to book these activities in advance.
Cabo San Lucas
It is a beautiful town located at the southern tip of Mexico's Baja California peninsula. Its luxurious resorts, stunning beaches, and world-class sport fishing are known for their luxurious resorts. If you're looking to enjoy some water sports, Cabo San Lucas is the perfect place for you.
Don't miss a visit to the Cabo San Lucas Marina, where you can charter a boat for deep-sea fishing. The El Arco de Cabo San Lucas is a natural rock arch worth visiting. And, of course, no trip to Cabo San Lucas is complete without a visit to the world-famous Land's End.
Cozumel
This island is off the coast of Mexico's Yucatan peninsula and is a popular destination for scuba diving and snorkeling. The reef here is home to a wide variety of marine life, and many tour operators offer scuba diving and snorkeling trips.
There is also a lot of scuba diving around the island, so if you're looking for an underwater adventure, Cozumel is the place for you. Furthermore, reliable agencies help people enjoy their time in the water. Through their website, click here to learn about their way of operation. It's good to find certified providers who understand what scuba diving is all about. Focus as well on the vacation packages they offer.
Cozumel offers a great beach life if you're not into water sports. Playa del Carmen is a popular spot for sunbathing and swimming, and there are many restaurants and bars to enjoy. Don't miss out on a visit to the Cozumel Museum, where you can learn about the island's history and culture.
Chichen Itza
Located in the Yucatan peninsula, Chichen Itza is one of Mexico's most popular tourist destinations. This ancient Maya city is home to the world-famous El Castillo, a UNESCO World Heritage Site pyramid.
Chichen Itza is also home to several other Maya ruins, including the Temple of the Warriors and the Great Ball Court. Many tour operators offer trips to Chichen Itza, and you can even stay in one of the nearby towns if you want to.
Tulum
This is another ancient Maya city, and it's located on the east coast of Mexico's Yucatan peninsula. This city is famous for its well-preserved ruins situated right on the beach.
The Tulum Ruins are a must-see, and you can even go for a swim in the nearby cenotes. Tulum offers a great beach life if you're looking for a more relaxing activity. There are many restaurants and bars to choose from, and you can even go for a swim in the clear turquoise waters.
What you need is a precise schedule so that you can hit two birds with one stone. Set a day where you'll visit the ruins, and another day for swimming and sunbathing on the beach.
Mexico's Grand Canyon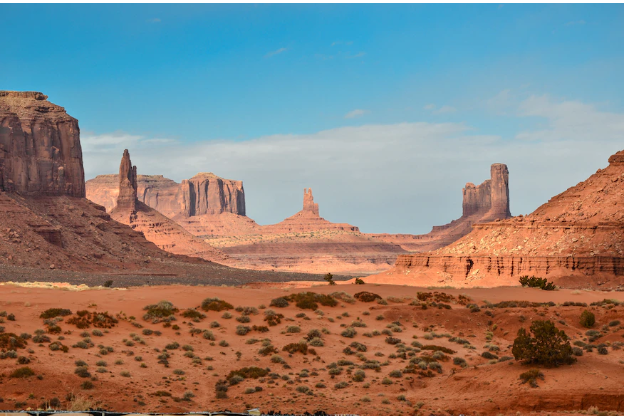 This Grand Canyon is located in the state of Sonora, and it's one of the country's most popular tourist destinations. The canyon is home to several rivers, and you can go for a swim or go rafting. There are also many hiking trails, and you can even camp overnight if you want to. 
If you're looking for a more relaxed activity, you can take a scenic drive through the canyon. The views are breathtaking, and you will indeed have a memorable experience. When planning to visit this place, look at the companies that offer tours so you can book in advance.
These are just some of the many places you can visit when traveling to Mexico. You're sure to have a fantastic time with so much to see and do. Just be sure to research each destination thoroughly before you go, and always book your tours and activities in advance.