People in Eastern Ontario, like those in much of the rest of Canada, have a penchant for preserving the past for those living in the present and for future generations. Many of the towns and cities are dotted with museums that are repositories of local memorabilia and are overseen by historical societies or a collection of"friends of the museum"or local and other government bodies. In addition, because of the specific interests of these individuals or groups, a number of museums that are dedicated to a single cause or house personal collections, dot the landscape.
Visitors who have a particular interest in one of these communities are advised to search the local information to find these storehouses of local memorabilia.
Eastern Ontario is blessed with a number of incredible national museums that are located mainly in Ottawa and Kingston and are marvelously rich repositories for much of the Canadian story.These museums are well known and are not listed in this article since tourist sites contain a wealth of information about them.
This article concentrates on those museums that offer visitors insight into specific types of collections.
Old Mills
The mill that was originally built in Manotick by Dickinson and Currier is now known as Watson's Mill (613 692-6455), 5525 Dickinson Street, after Harry Watson, who owned the mill until 1972. The structure has a tragic past and boasts Manotick's famous ghost.At the opening of the new grist mill, Joseph Currier's young wife's petticoat became caught in the mill wheel and she was swept to her death.The grist mill has been restored and is a mill museum. Beginning in mid-May, on Saturdays, it offers stone-ground f lour and fresh-baked bread.
Old Stone Mill at Delta (613 928-2584;www.deltamill.org),46 King Street,Delta, was built in 1810 and is one of the earliest, fully automatic grist mills in Ontario. It offers fresh bread on Saturdays with flour ground by the 200-year-old mill stones.It also has a plethora of memorabilia from the early days of milling in Delta.
The Spencerville Mill (613 658-5885; www.spencervillemill.ca),11 Water Street, Spencerville, is "the last remaining mill on the South Nation River which was adapted from a flour and grist mill serving the community's needs, to a feed mill serving local farmers and feed stores throughout south eastern Ontario."
Pioneer Villages
Upper Canada Village (800 437-2233; www.uppercanadavillage.com), east of Morrisburg at 13740 County Road 2, is a re-creation of an entire 1860s riverfront village with costumed interpreters in historic buildings, a one-room school house, numerous shops which sell their home-made goods, a church, an inn, a printing office and newspaper, and three working mills, as well as fully operational farms and a gift shop.The Harvest Barn Restaurant and Village Café serve contemporary food, while Willard's Hotel offers delicious 1860s-style fare.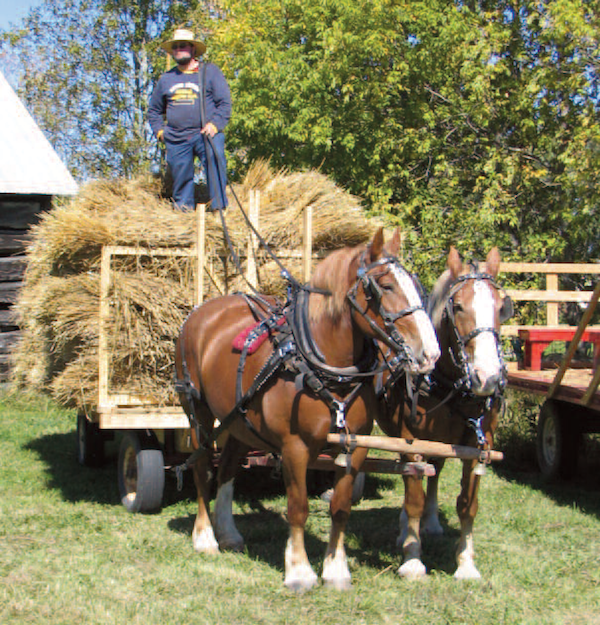 Glengarry Pioneer Museum (613 527-5230; www.glengarrypioneermuseum.ca), 1645 County Road 30, Dunvegan, began as MacIntosh's Store in the 1840s.A number of heritage log buildings have been moved to the site and it contains many artifacts from circa 1860.
Cumberland Heritage Village Museum (613 833-3059; www.ottawa.ca/en/liveculture/museums/ cumberlandmuseum), 2940 Old Montreal Road, Cumberland, is a working village circa 1920/1930 which offers a number of village buildings, farm animals, costumed guides and a full slate of summer activities, as well as some winter programs.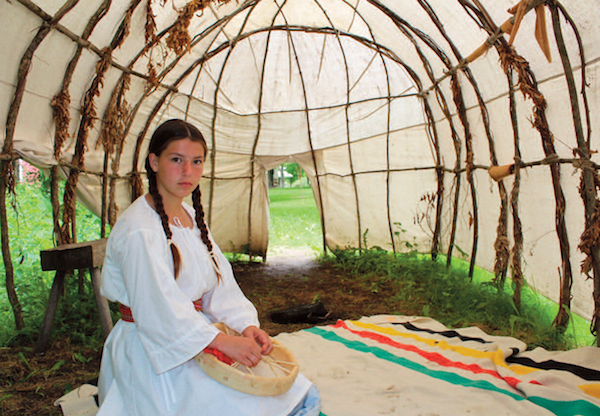 Lang Pioneer Village (705 295-6694; www.langpioneervillage.ca), Keene, is a bustling recreation of a pioneer village with over 25 restored and recreated buildings on the Indian River that strive to celebrate the rural history of the Peterborough area. Costumed interpreters reflect the village scene of 200 years ago.
Railway Museums
The Railway Museum of Eastern Ontario (613 283-5696; www.rmeo.org), 90 William Street West, Smiths Falls, centres around the 1912 refurbished railway station. Visitors can spend the night in a caboose, ride on an authentic railway car or a handcar, inspect the flag-stop station and the dental railway car and more.
The Hyde's Bay Model Train Museum on Combermere Road in Combermere, is the creation and love child of Klaas Staal, with over 1,000 square feet of track and display. The museum is open on Fridays and Saturdays during July and August from 1 to 4 p.m. Groups of six or more can call Mr. Staal at 613 756-7708 for appointments.
The National Air Force Museum of Canada (613 965-7223; www.airforcemuseum.ca), Trenton, "believes that everyone should have access to our country's Air Force history." The 16-acre RCAF Memorial Airpark is home to more than 20 vintage aircraft.The museum has many special and permanent exhibits.
The Diefenbunker, Canada's Cold War Museum (613 839-0007; www.diefenbunker.ca), 3929 Carp Road, Ottawa, was built in the Diefenbaker era as a safe place for the 535 nation's leaders in the case of a nuclear attack. It is four stories underground with 300 rooms and contains the remnants of the Central Emergency Government Headquarters.It offers tours and many programs.
Canadian Clock Museum (613 584-9687; www.canclockmuseum.ca), 60 James Street, Deep River, has an incredible showcase of over 2,500 clocks and horological items dating as far back as 1800.The many clock manufacturers and sellers are displayed with the history of their clock-makings.The museum is also able to either restore old clocks or recommend someone who can.
The Algonquin Way Cultural Centre (613 625- 1958; www.thealgonquinway.ca) is located just south of Golden Lake. The mission of the Pikwàkanagàn Community on the Bonnechere River is "to revitalize, reintegrate, enhance and protect the cultural traditions, customs, practices, heritage, language and arts of the Algonquins of Pikwakangan First Nation". The cultural centre contains many artifacts from the history of the area,including canoe building, stone implements and much more.
Bancroft Gem and Mineral Club Mineral Museum (613 332- 1513; www.bancroftdistrict.com), Bancroft, is a labour of love by the members of the Gem and Mineral Club who have renovated the old train station to display an incredible selection of specimens from the surrounding district. Known for its many gem and mineral mines, the district in and around Bancroft has long been a rockhound's dream.As well as the many outlets where one can purchase rocks and minerals, there are areas where rock hunting is permitted. During the July-August long weekend, the Bancroft Rockhound Gemboree attracts an incredible number of vendors and visitors to admire the colourful wonders hewn out of the earth.
Mississippi Valley Textile Museum (613 256-3754;www.mvtm.ca), 3 Rosamond Street, Almonte, is housed in the annex of the historic Rosamond Textile Mills which opened in 1867. The museum contains a plethora of materials used in the textile industry of the 19th century, as well as displays of quilts and fabrics.The museum hosts a number of special events throughout the year, including Fibrefest in mid-September which brings together fibre artists of all genres, vintage clothing vendors and more.
The Canadian Canoe Museum (866 342- 2663; www.canoemuseum.ca), 910 Monaghan Road,Peterborough,is a collection of more than 600 canoes, kayaks and paddled water craft. Historically, the collection contains First Nation dugouts, bark canoes, as well as recent models. Canoes come from many parts of Canada and the world.The museum offers a number of programs for young and old.
So, pick a town, pick a topic and enjoy what this region has to offer. ■
Madeline Kallio is a freelance writer and regular contributor to Fifty-Five Plus.