This summer, grab your passport and head west.
By Jennifer Hartley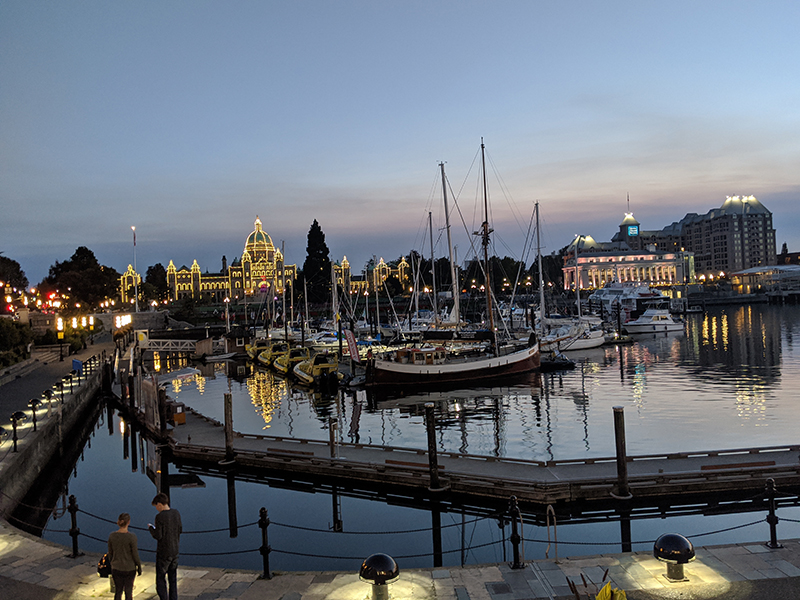 The back end of the pandemic. Finally. That means it is time to pack your bags and start travelling. One of the most stunning cities that has it all is on our own west coast. Victoria, B.C., whose motto is "semper libre" or always free, has a fantastic island vibe and the minute you get off the plane, the salt air greets you and your stress instantly evaporates. As you drive into Vic on a clear day, your eyes will drink in views of the ocean, of Mount Baker (a volcano in Washington State), and then of the magnificent Olympic Mountains when you pull into town.
One of the amazing things about the city is that it has all the amenities of an urban area and yet a mere 15 minutes away you have lush rainforest. Five minutes from downtown, majestic rugged coastlines, perfect for sitting and listening to the surf, calm any soul. If you aren't one already, by the time you leave B.C. you will be a hardcore environmentalist.
Victoria can be done in four or five days. The area made headlines when Prince Harry and Meghan spent time on the Island, for good reason. It is stunning and the weather is fantastic all year round. Once known as a sleepy city for retirees, it has emerged as a sophisticated foodie and wine lover's paradise and a hip place to experience the beauty of nature and surround yourself in creativity.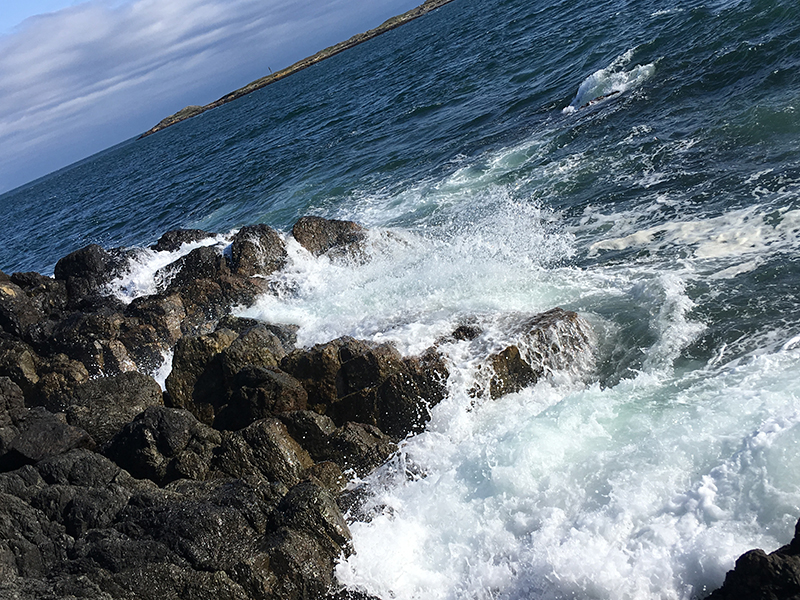 History
The area is steeped in Indigenous culture. The Songhees and Esquimalt Nations are part of the Coast Salish family and are descendants of the Lekwungen family groups. Lekwungen is the original language of this land.
In terms of Euro history, it wasn't until the latter part of the 18th century that Captain James Cook set foot in British Columbia. It took another 50 years for permanent European settlement, brought about by the gradual movement of the fur. James Douglas, chief factor of the Hudson's Bay Company, anchored off Clover Point (a great place to listen to the surf) and
it was he who selected the site for Fort Victoria.
The City of Victoria was founded by the Hudson's Bay Company on March 14, 1843, and was a quiet, small place until the gold rush later in the century. That changed everything and overnight the town burst onto the scene as it was the only ocean port at the time. On July 20, 1871, British Columbia became the sixth province of the Dominion of Canada and Victoria was
proclaimed the capital city, named after Queen Victoria.
Hit the Pavement
Walking around Victoria is the best way to discover the downtown core. (Keep an eye out for the Signs of Lekwungen, seven unique site markers that are actually bronze castings of original cedar carvings, conceptualized and carved by a Coast Salish artist. The markers depict spindle whorls that were traditionally used by Coast Salish women to spin wool. The spindle whorl was considered the foundation of a Coast Salish family.) In the evening, you will notice the legislature is all lit up. There are over 3,400 energy-efficient lights that illuminate the building.
Victoria has diverse architecture and it is worth exploring the residential streets in the James Bay area where beautiful wood 19th century homes still populate the neighbourhood. Take in the creative vibe. Eclectic gardens are everywhere mixed with carefully manicured lawns. Victorians take their
outdoor areas seriously.
Gardens, a variety of trees and incredible landscaping greet you at every turn. There are about 150,000 trees in the parks, natural areas, boulevards and residential areas.
One of the best parks to experience all that is Beacon Hill Park. Sunset here is breathtaking and as you look up you'll see the world's largest free-standing totem pole. There are winding paths with ponds and fountains, countless benches and a children's petting zoo. Peacocks roam freely.
On the edge of Beacon Hill is Mile 0, the western terminus of the Trans-Canada Highway, and across from that is Dallas Road. This locale is bliss for runners and walkers. Take a stroll down the Ogden Point Breakwall, which offers a beautiful view of the shoreline. Along Dallas Road, the coastline is
breathtaking. You might see windsurfers, kites, or kite surfers in the Strait of Juan de Fuca. Walk down to Clover Point Park to see where James Douglas landed or take a stairway down to the water and soak up the view of the mountains.
The Harbour area in the downtown core has a great vibe with restaurants and bars to quench your thirst, and Bastion Square has a fantastic crafts market in the summer.
Be sure to stroll through China Town. It is the oldest in the country and boasts the narrowest street in Canada, Fan Tan Alley.
If you have more time, wander up Cook Street and down Fernwood. For a city of its size, Victoria has quirky neighbourhoods, each governed by its own mood.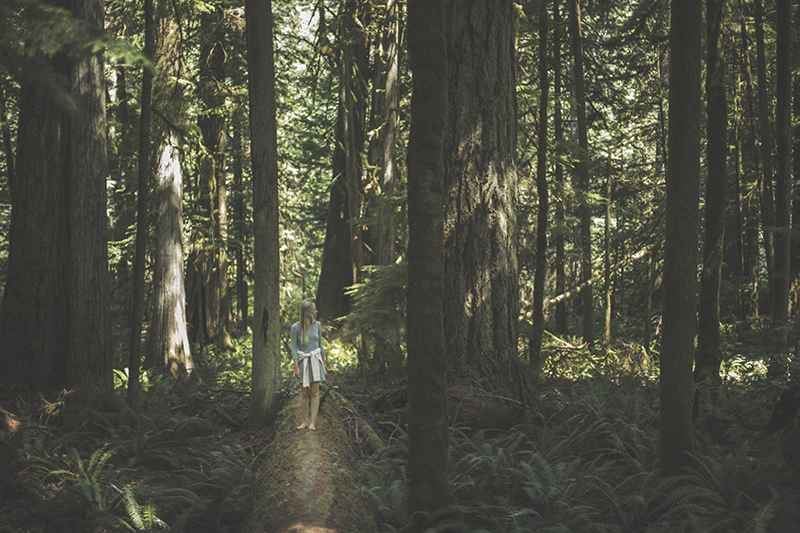 Parks, Parks and More Parks
If there is one thing B.C. does right it is its parks. (You will need a car to get to
them.) Incredible views, rainforest, moss-covered trees, arbutus trees and waterfalls fill you with peace. Goldstream Park on the Malahat is a great stop and if you're into hiking, a trek up Mount Finlayson is a must. The 360-degree vista gives you a stunning view of the whole area. To see the sights on horseback, check out Alpine Stables. It offers a trip up Cobble Hill.
Sooke Potholes and Mount Work Park offer great hikes and the Galloping Goose Trail, which starts in Vic, is 60 kilometres long. (You can rent bikes downtown.)
Horticulture fans will want to visit Butchart Gardens. Over 900 varieties of plants are grown in the summer there.
Foodie Heaven
In Victoria, restaurants pride themselves on serving local fare, since there are over 1000 farms in the Victoria area.
-Fisherman's Wharf is a fun place to dine. Outdoor seafood huts, tables and
a genuine coastal foodie experience await you. You can see the fisher boats that caught your meal.
-At Aura Restaurant, everything is delectable and there's great ambience.
-Be sure to hit JAM for breakfast but expect to line up. Or head down the street to the Union Pacific Coffee House to grab some java. The Blue Fox on View Street has the best huevos rancheros and avocado toast anywhere.
-Saveur and The Courtney offer fine dining experiences.
-In Cook Street Village, the Collective Wine Bar & Kitchen has a fascinating
vegan charcuterie plate and delectable seafood dishes with perfect wine flights to go with them.
-Fairfield Street has great bakeries. Victoria loves its baked goods and Fol Epi on Yates downtown is another decadent spot.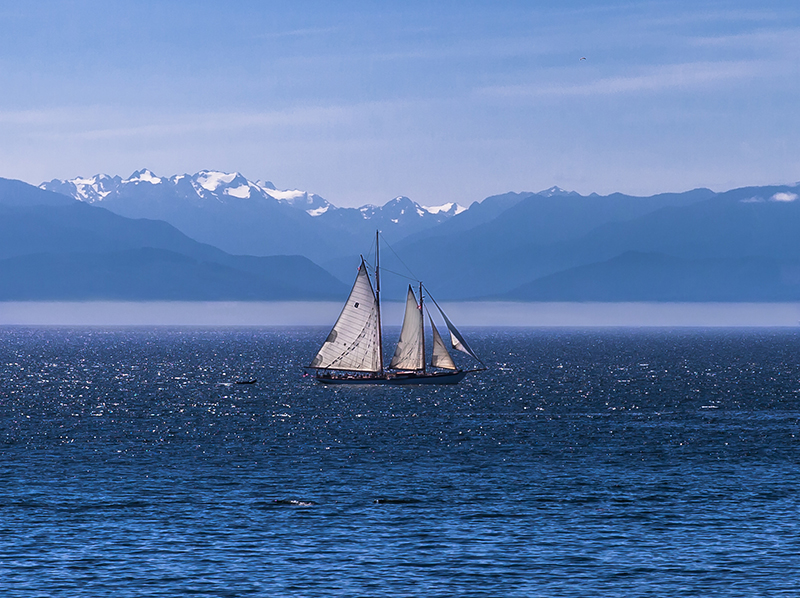 Divine Wine and Craft Beer
Cowichan Valley, within an hour of Vic, has been called the "Napa of the North," and is home to 14 wineries. Be sure to include Enrico Winery on your tour. It has a great patio where you can drink its amazing bubbly made metres away; on Sunday afternoons you can catch live tunes too.
Unsworth Winery is another suggested stop. It has a fantastic restaurant.
Vic has over a dozen craft breweries. Spinnakers was the first gastro brewpub in Canada. It is a short walk along the ocean over the Johnson Bridge into Esquimalt. Phillips Brewery is another great spot and it has a backyard music festival in the summer.
When it Rains …
Even when it rains, it is beautiful. If you're not fond of getting wet, there are indoor options. The Royal BC Museum is rich in Indigenous, local and natural history. Tour the legislature (or grab lunch there) and visit the Art Gallery of Greater Victoria. A Maud Lewis exhibit is visiting this summer. Lewis was a folk artist who captured Maritime life. Art enthusiasts will love visiting the home of Emily Carr. Her house, now a museum, is on Government Street.
Sleep
Oak Bay Beach Hotel is a splurge. Spoil yourself at one of the best places to lay your head in Victoria. Swim in a saltwater pool with a breathtaking view of the ocean. The hotel suites are also astounding and the award-winning spa is one of the best in the country. FARO pub is outstanding, as is its view.
Delta Hotels Victoria Ocean Pointe Resort is another great option, and it's more centrally located. The rooms are big and modern, and there's a fantastic view of the downtown core. You can play tennis on on-site courts, then take a stroll along the waterfront.
All in all, what awaits you in Vic is an urban oasis that's steeped in history, beauty and good vibes