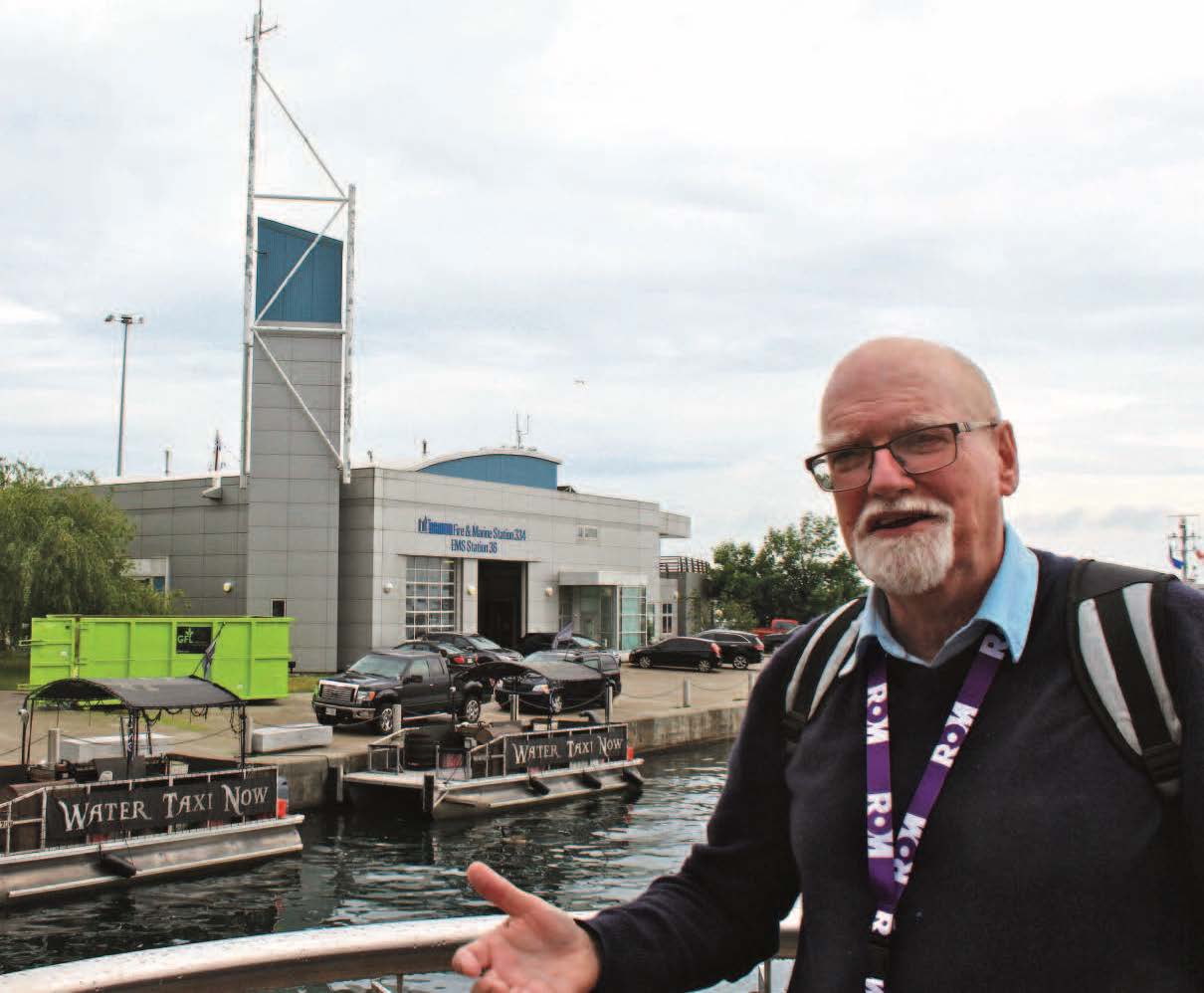 Exploring neighbourhoods with the Royal Ontario Museum
By Peter Johansen | June 2019
The walk created a rollercoaster of emotions: from surprise to sadness, peacefulness to fun. But that's the reaction the Royal Ontario Museum probably wanted from its two-hour guided stroll along Toronto's ever-changing waterfront.
Though we visit Canada's largest city regularly, we've seldom played tourist through the neighbourhoods that give it its unique character. But last June, that changed when Doug Gibson introduced us to the city's shoreline. Doug is a guide for the free walks the ROM has mounted for 39 years. This year is no different: a dozen itineraries, each offered multiple times, cover everything from Rosedale to Kensington, The Danforth to Willowdale.
Which brings us to that rainbow of reactions we experienced.
Surprise came straightaway: the city shoreline, we learned, once lay a kilometre north of where we began our walk at the foot of Bathurst Street. Over the past 150 years or so, developers extended the land to provide space for railroad yards and docks, and the warehouses to service them. The railways were part of Doug's principal theme over the course of the afternoon — how they and other barriers once separated the people from their waterfront. After the railyards, those barriers included the Gardiner Expressway and a wall of high-rise condos.
Then there was relief: recent moves aim to break those barriers down. "This walk looks at the challenges Toronto faces to figure out new ways to get to the waterfront," Doug explained. "Twenty years ago, this was all parking lots."
The next emotion: reconciliation. We were told Ottawa paid $145 million compensation to the Mississauga First Nation for land Britain "bought" —the Aboriginal people thought it was merely leased —for just £1,700.
Hope and sadness followed at Ireland Park, which commemorates immigrants who fled the Irish famine of the 1840s. Some 38,000 arrived in Toronto in 1846, nearly tripling the population. More than a thousand were dead by Christmas, most from typhus; a limestone wall lists those known to have died. The park's signature feature is a scattering of statues depicting the newcomers, young and old, hopeful and discouraged. Irish sculptor Rowan Gillespie packs emotion into every figure.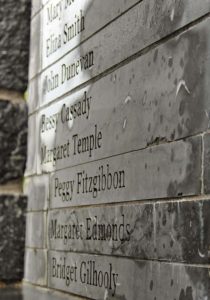 The next stop evoked quiet peace. Cellist Yo-Yo Ma conceived of the Toronto Music Park, an interpretation of J.S. Bach's Unaccompanied Cello Suite #2 using plants. Through its 10,000 perennials, 1,300 types of grass and 70 species of trees and bushes, the garden's five sections express each of the work's movements, as when two trees bow to each other as the focal point for the minuet.
Flora segued into fauna as we learned the waterfront was a breeding ground for all manner of wildlife — "from butterflies to Northern pike," as our guide put it. "The Don and Humber rivers created a lot of wetland, but this is almost like a tropical rainforest in a temperate zone because of the incredible diversity." For example, he pointed to a magnificent birdhouse in a marsh. "It's like a housing development for birds," he quipped, noting it serves several species.
A short stroll brought us face to face with fun. The undulating Spadina wave deck, one of several along the promenade, evokes the shoreline of Lake Ontario. Its multiple levels offer a place for kids to romp and older folk to sit. Water lies about four feet below the sidewalk, Doug said. "That poses a problem for light standards. Engineers had to provide support for them, so they're anchored on submerged crab-like floating frames."
Further fun could be found at the Amsterdam craft brewery, housed in a depression-era warehouse; the Empire Sandy, the oldest Empire ship still afloat, now plying Lake Ontario for dinner cruises; Canada Square, a plaza of Adirondack chairs and giant beach balls, and host to some 4,000 events a year; and the adjacent Rogers Centre and CN Tower.
Later, Doug told me about his own history with ROM. Introduced to the museum as a boy by his mother, he began volunteering after wrapping up his career as a family physician. A gallery interpreter and docent, he got involved with the museum's walks to learn more local history. This year, he chairs the walks committee, overseeing some 30 volunteer guides. But he still leads up to 20 walks annually. His payoff: the joy of sharing knowledge and meeting people. "Besides tourists, the walks attract a lot of new immigrants eager to learn about their new home, but also old-timers who didn't know about the stories of particular neighbourhoods," he says.
Even neighbourhoods, like the waterfront, that are hidden in plain sight.
Want to go?
In 2019, ROM Walks offers nine free itineraries, scheduled until mid-October on Sunday afternoons and Wednesday evenings, open without registration. Another three are available for a $10 fee, with limited enrolment and pre-registration. All run rain or shine.
Many downtown walks can accommodate mobility devices; several suburban neighbourhoods don't. For those with limited stamina, the Sacred Stones and Steeples tour is just 600 metres long. Heritage Toronto also offers walking tours.