When it comes to vacation destinations, Mexico is often overlooked in favor of more popular options like Europe or the Caribbean. But what many people don't know is that Mexico has a great deal to offer tourists, from stunningly beautiful beaches to rich and varied history. Here are a few reasons why Mexico should be at the top of your list for your next vacation destination.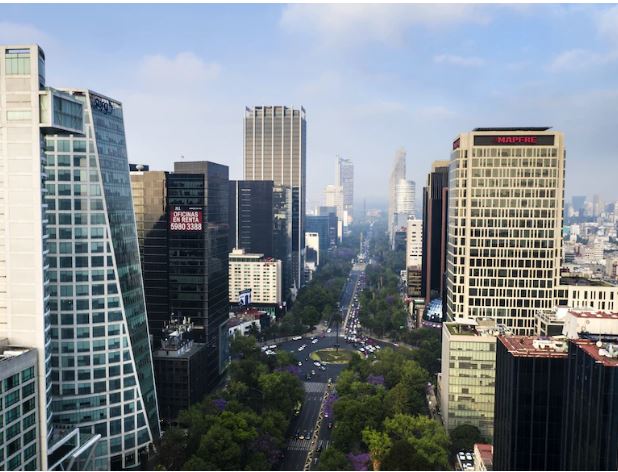 Amazing Foods
Mexican cuisine is renowned for its variety and flavor, and you'll be able to find something to suit your taste no matter what you're looking for. If you're a fan of spicy food, you'll be in heaven with the wide range of chili-based dishes on offer. Or, if you prefer something milder, plenty of options are available too.
No trip to Mexico would be complete without trying a margarita or two. You can always do some research online regarding the different restaurants available in Mexico, as well as what kinds of food they serve. This way, you can make sure to find somewhere that you'll enjoy eating.
Excellent Accommodation
Whether you're looking for a luxurious resort or a more budget-friendly hotel, you'll be able to find something that suits your needs. Plenty of vacation rentals are available if you'd prefer to have your own space.
When it comes to accommodation, it's essential to do your research in advance to find somewhere you'll be comfortable staying. You can read online reviews of hotels and vacation rentals to understand what others thought of their stay. When looking for places to stay in Cancun, Mexico, finding one that will give you the best value for your money is elemental. What you need is to do some research on the internet to find great places with excellent reviews at a reasonable price. Take time to find a place to make your stay in Cancun memorable.
Rich and Varied History
From the ancient Maya civilization to the Spanish colonial era, there's much to learn about Mexico's past. Generally, there are plenty of places to explore too.
If you're interested in history, you should consider spending some time in Mexico on vacation. You can visit ancient ruins, such as the Maya city of Chichen Itza, or explore colonial towns, such as San Miguel de Allende.
Affordable Prices
Whether you're looking for hotels, restaurants, or activities, you'll be able to find great deals. This is especially true if you avoid the more popular tourist destinations and opt for somewhere off the beaten path. It's always worth researching in advance to know what to expect in terms of prices.
That way, you can budget accordingly and make sure you have enough money to enjoy your vacation. In most cases, an all-inclusive vacation package will offer the best value for money. However, if you're willing to do some research and book things separately, you can often save even more.
Favorable Weather
Without friendly weather, even the most beautiful places in the world can be a little lackluster. Fortunately, Mexico has some of the best weather you can ask for, no matter what time you visit.
During the summer months, the temperatures can be pretty high, but this is offset by the fact that there's very little humidity. Therefore, you won't have to worry about constantly feeling sticky and uncomfortable. In the winter, the temperatures are still warm enough that you won't need to pack many heavy clothes.
The Wildlife
If you're a fan of wildlife, then Mexico is the place for you. There are different animals, from monkeys and iguanas to dolphins and whales. In addition, there are plenty of opportunities to go birdwatching.
One of the best places to see wildlife is in the Copper Canyon. This is ohttps://pixabay.com/photos/day-of-the-dead-mexico-skull-568012/ne of the deepest canyons in North America and is home to a wide range of animals. Alternatively, you could go on a boat tour off the coast of Mexico to try and spot some dolphins or whales.
The Culture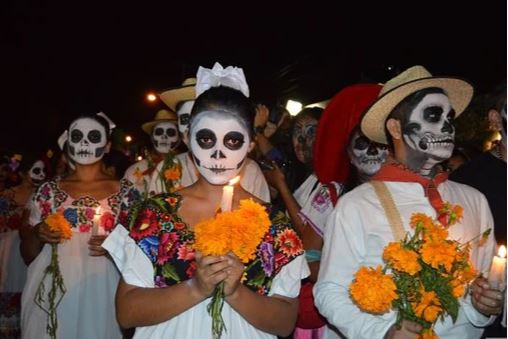 When most people think of Mexico, they think of the food and the beaches. However, there's so much more to the country than that. Mexico has a vibrant culture with something to offer everyone.
If you're interested in art, you should visit some of Mexico's museums and galleries. Alternatively, you could go to a traditional Mexican market and pick up some souvenirs. If you want to experience the culture for yourself, you should consider attending a festival or participating in a workshop.
Generally, Mexico is an excellent choice for a vacation, no matter what you're looking for. Whether you want to relax on the beach or explore the country's rich culture, you'll be able to find something to suit your needs.
There are plenty of reasons why Mexico is an excellent choice for your next vacation destination. From its delicious food to its varied culture, there's something for everyone in Mexico. Generally, all you need to do is decide where in the country you want to go and start planning your trip. You're sure to have a fantastic time with a bit of research.