Year after year, scientific research makes clear the benefits of music in people's lives. Whether it's our mood or our overall state of mind, music is an enriching addition to the listener's life, and with such a variety of music genres available, we can all benefit from the powerful attributes of listening to song. Here are just four examples: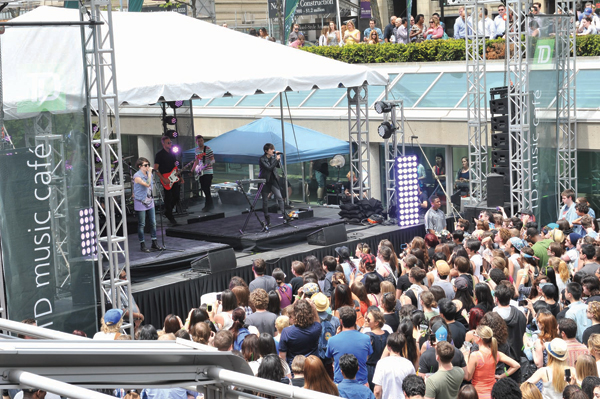 1. It's all in your head. Music is to the brain as physical exercise is to the human body. Listen to a song to help tone your brain for auditory fitness. It will help keep your hearing sharp and your mind focused.
2. Move it or lose it. Listening to music while exercising measurably improves physical performance. Popping on headphones during your time at the gym will help your concentration and keep you energized for a longer, more effective work out.
3. Try a concert cure. Attending a live music event is recognized as a powerful bonding experience, creating a unique link between the artists and attendees. If this inspires you, TD Music brings live music experiences to Canadians throughout the year. Check out www.tdlivemusic.com for a concert near you.
4. Calm one, calm all. The medical industry uses music as therapy for patients with both physical and mental ailments, helping to lower stress levels and calm their state of mind. If you feel overwhelmed, play a song that's comforting to you to help ease nervousness or anxiety.
www.newscanada.com