Article by Eryn Kirkwood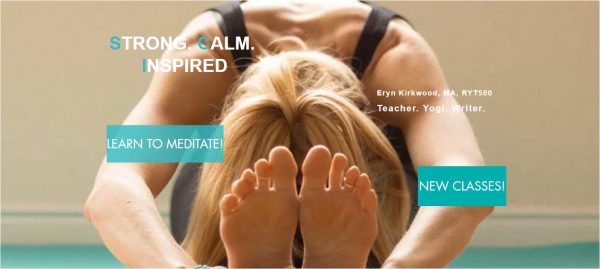 Finally, spring is upon us, and the impetus to open up the windows and air out the house, pack up winter boots, and store away mittens and gloves is strong. Nothing feels as good as the heat of the midday sun shining down on our face. Part of the miracle of spring is its ability to draw people out of their homes and outside into the sunlight of our community. Such a fabulous thing!
A little less exciting, perhaps, is the realization that we enjoyed too much comfort food and not enough physical activity throughout the long winter months. But now it's time to rise and shine and give our bodies the attention they need to be healthy and happy! Getting up and moving can be just as easy as pulling back the winter drapes with these simple motivational tips.
Recent research has shown the overwhelmingly positive effects of community and social networking on overall health and well-being. Combine community with movement for the perfect blend of mind, body, and spirit wellness. Here's how:
Reach out to a neighbour and see if they're interested in a weekly power walk.
Join a community fitness or yoga class. Pre-register if you can; you'll be less likely to skip class!
Scope out volunteer opportunities in your area. There are plenty of options available; you can find easily something to be passionate about.
Contact the Running Club and sign up for an info session. Their 'learning to run' programs are phenomenal.
Inquire about photography courses at Henry's or another reputed camera shop. They offer weekend workshops of all length and variety and heading outdoors with your camera is a real soul-soothing hobby.
Register for my Meditation Workshop this June! Learn how to relax and still the mind with a group of uplifting and like-minded people.
Remember that in fitness and fun every ounce counts! Do something you love, and you'll be more apt to stick with it for the long haul. Enlisting a friend not only provides accountability and support, but it also nurtures our shared need for human connection and interaction. Happy spring!
Eryn Kirkwood is a local author and yoga teacher. She offers classes specializing in students aged 55 years and over and seniors. All classes are held at Barrhaven United Church. See ErynsYoga.com for a schedule of classes or contact her directly at Eryn@ErynsYoga.com; 613.806.3796.