By Pam Dillon
Fun, accessible and freeing, e-bikes are the new must-have wheels.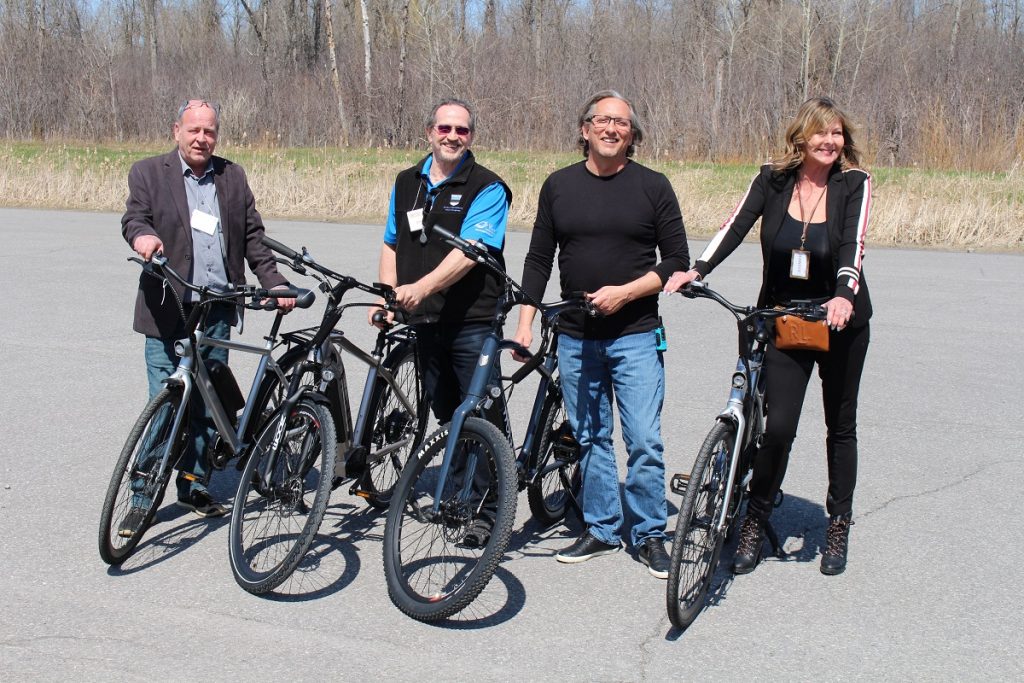 In March my friend Cathie "retired." In May she got an e-bike. Now the bubbly dynamo and her husband, Bob, are going places—no gas required. "Man, I love it," Cathie reports. "I pedal and when I need the assistance, I kick it into battery [mode] and it carries me up the hill.
"It's so sweet," she adds. "I turn the battery off on flat stretches so [I'm] still exercising, but when the wind or a hill come along, on goes the battery."
The couple covered 30 kilometres on one recent ride, 45 kilometres on another, and Cathie says she and Bob are heading out on their e-bikes "almost daily." So are a lot of people, particularly in the 50-plus age group. My brother, Jeff, and sister-in-law, Cheryl, have had all kinds of e-bike adventures over the past year or two and at the recent Fifty-Five Plus Lifestyle Show, held April 29-30 at the EY Centre, you should have seen the crew from Coyle Media Group. My pals from the office were zooming around the back parking lot, trying and loving the different e-bikes from e-Cycliste Inc. in Aylmer.
No sweat. Literally. They had some exercise and fun, with no need to shower or change clothes before heading back to the show floor.
E-bikes are everywhere.
No wonder the world's most popular EVs (electric vehicles) aren't cars; they're e-bikes. In fact a Deloitte report predicts that next year sales should surpass 40 million, with about 300 million electric bikes worldwide. If you don't have one yet, you probably want one.
Thanks to the pandemic, the price of gas and the desire to be outdoors and to stay both active and healthy, the appeal of e-bikes keeps growing. Other big attractions include their versatility and convenience. If you have issues with your knees, hips, weight, fitness level or mobility, an e-bike can make cycling accessible and pleasurable. What's more, there's no hassle finding a place to charge the battery. A regular power socket will do the trick, so you can hop off your bike at home or work and easily juice-up the power supply. What's more, there are various types and styles of e-bikes to meet different needs, interests and budgets.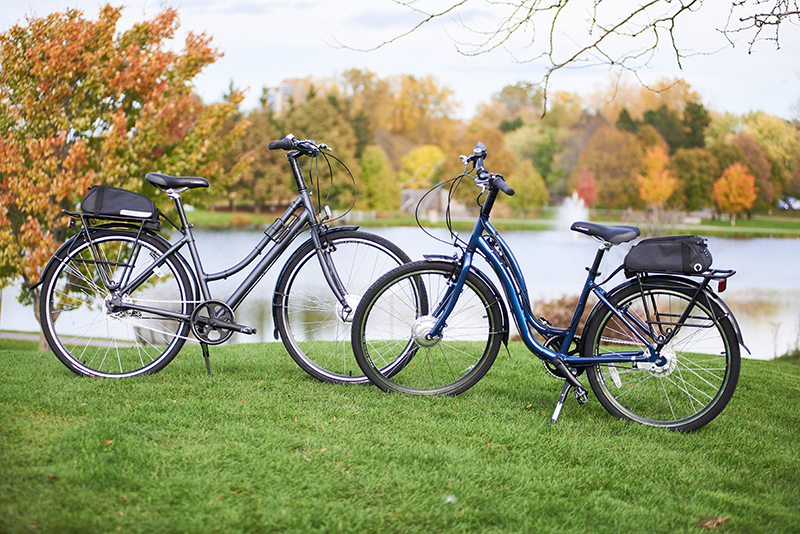 Luckily, in this region there are plenty of great e-bike companies meeting the high demand. When Claudio Wensel and his dad, Ron, launched Pedal Easy Electric Bikes Inc. about nine years ago, electric bikes "weren't as popular as they are now," Claudio notes. Back then Ron, a mechanical engineer by training, and Claudio set out to design a power-assisted bike
that was lightweight like a regular bike.
Their purpose, though, was anything but insubstantial. Ron had had heart trouble and wanted to stay active in a safe, healthy way. That's how they came to create and build the first Pedal Easy e-bike. Since then, the Ottawa-based company at 20 Bexley Place, Unit 112, has taken off. Today Ron is involved in an advisory role while Claudio and partner Frank Wilson are at the helm.
Frank says, "About 90 per cent of our customers are Boomers and active seniors looking to re-discover the joy of cycling for fitness or recreation. Or experienced cyclists who now find the hills or longer rides more challenging due to a number of limitations that come with age. We like to say that our bikes help extend their life-cycle!" Years of research, testing and performance-assessment have gone into producing these e-bikes that deliver the experience people want. "Our frame ergonomics are based on the European style, which is more upright," Frank explains. "This gives the rider good visibility, good control and stability, and a posture that reduces strain on their neck and back." He calls it "ideal for the 55-plus crowd."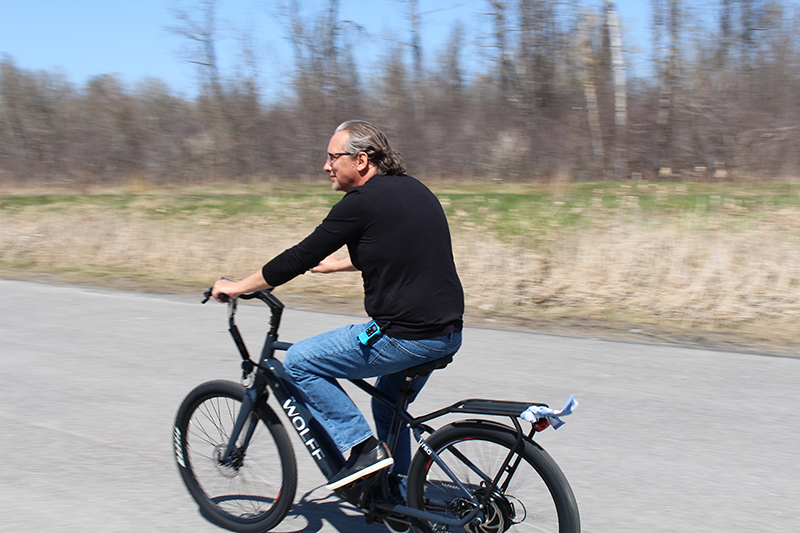 At e-Cycliste Inc., 138 Principale Street Unit B in Gatineau, owners Natasha Zanolin and Eric Thibault are inspiring role models for an e-bike and cycling-friendly lifestyle. As a former avionics technician with the Canadian Forces, Eric has been repairing bikes since 1984. After retirement in 2015, he ran a mobile bike repair franchise, then in 2016 Natasha wheeled into his life with her passion for cycling, for the environment and for active living. It matched his own.
Today they are married couple with six kids between them, aged 12 to 30. "We've sold both our (conventional) vehicles, and have one car. Electric," Natasha says, adding as soon as the snow's gone they use e-bikes for transportation. "It's a great alternative to using a car," she points out. "It's better for the environment. It's better for your health. The list of benefits is very long."
e-Cycliste Inc. sells Wolff e-bikes, plus parts and accessories. It also offers bike sizing, fittings, tune-ups, maintenance, repair services and the kind of know-how that will have you pedalling with confidence and no concern about any hills in the distance.