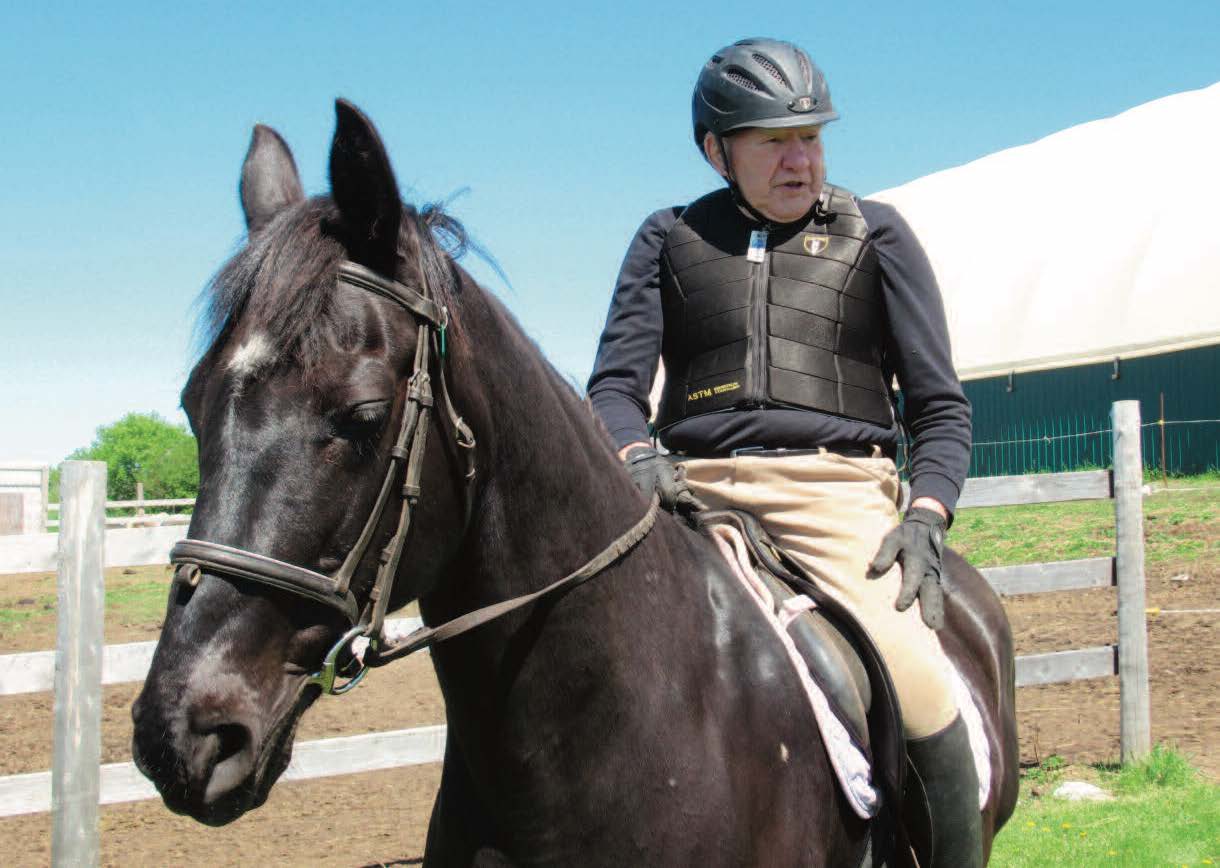 By Iris Winston
With seniors in the saddle
For retirees, the future begins now. Finally, there is time to try something totally different. And, according to many medical practitioners, learning a new skill is the most effective way to enjoy all that recently acquired leisure time, as well as being the best way to keep mind and body alert and active.
Perhaps this is the right time to study a new language or to make your musical debut on the banjo. Maybe, with more than 200 million people worldwide, you want to play duplicate bridge. Or is this the right time for such physical workouts as golf or skiing or even riding a horse?
Certainly, riding has been octogenarian John Miller's favourite activity for the last few years.
"I felt compelled to do it," says the Ottawa resident, who retired from a senior position with British Northern Research (the forerunner of Nortel) in 1997. "I had ridden regularly back in the 1970s but had forgotten just about everything. I had to start again from the beginning."
A methodical man, his first steps down the riding trail were to purchase the outfit, boots and a helmet and then, he says, "I had to find a place to ride."
After checking out various locations via the Internet, he settled on Meadowvale Farm on Corkery Road, near Carp, which offered "riding lessons for all levels and ages of riders."
It seemed like the most interesting place," says John, adding that he was particularly impressed by the fact that riders were taught to care for the school's horses as well as being coached by highly trained instructors. "There are no grooms at Meadowvale. You do everything yourself. You fetch the horse. You, groom and tack him. It was just what I wanted. I'm always so glad to be here."
Retired lawyer Maria Natziuk, a member of the seniors' riding group at Meadowvale since 2010, has a similarly positive reaction.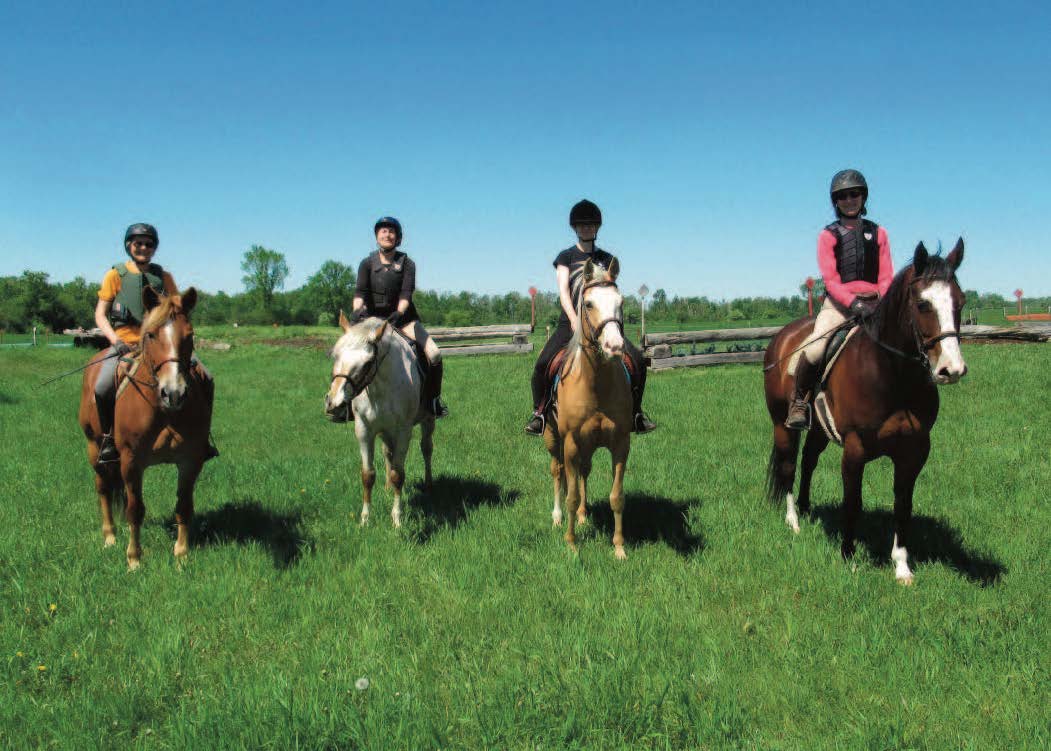 "I didn't start riding until I was 50," she says. "I went to several places before I settled here."
"And," she adds, gesturing towards Equine Canada Certified Instructor Elaine Calvert, "this is the woman who has brought me the furthest."
"I think I understand the fear factor [for seniors]," says Elaine, noting that she is in the same demographic as some of the class. "This group likes to know what might go wrong and how to manage it if something does happen."
The main goals of the classes are to produce competent and confident recreational riders, who enjoy their time with the horses — and to ensure that the horses and their riders are compatible, explains Elaine.
And that, says Maria, is certainly the result for her. "At this stage," she says, "you're very aware of your own mortality, but the riding classes have done wonders for my confidence."
For more information on Meadowvale Farm equestrian centre, visit meadowvalefarm.ca