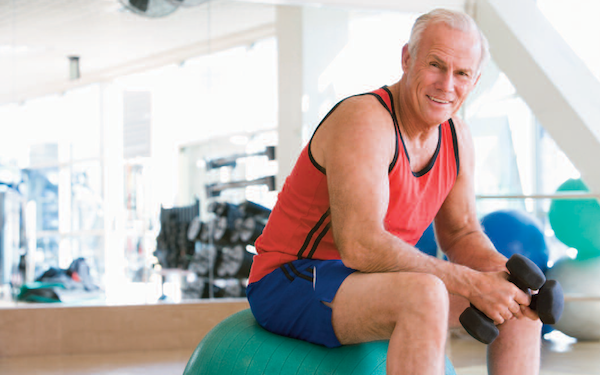 It's all about enjoyment
by Susan Cable, RHN
About three and a half years ago I was inspired by a local newspaper article which portrayed a 30- something working mom from Campbellford, Ontario who competed in a fitness competition with an elite trainer as her coach. For some reason, I tucked this article away in a drawer and forgot about it until the following summer, when I decided there must be more to exercise than my regular routine. I pulled out the article and spent much time on the phone trying to track down this trainer.
When I found him, I knew it was the start of something big. I met with this fellow in 2013 and boasted my background as a holistic nutritionist and personal trainer and he looked at me and said "great, now leave your ego at the door."I knew from that point on that I knew very little about sports nutrition and even less about athletic training.My ego disappeared very quickly and for the next six months, I was at the mercy of this truly amazing individual who took me on a journey I will never forget.
This journey was exceptionally hard for me.With nearly 15 years of practising, I had to forget what I knew as a holistic nutritionist and trainer and do what someone else dared to tell me. Needless to say, this was not easy for me. Fasting cardio six mornings a week for 45 minutes — the last thing I would ever recommend to a client. Profuse training five days a week (the closest gym to me was 60 km away) — serious stress with no "me" time. Consuming 150 grams of protein, (most being from animal) per day — way too much. I was sure I was going to develop high cholesterol, gout and kidney failure.Then the last two weeks; carbohydrate depletion and the last two days — dehydration (well to be honest, I didn't do well with that). Not to mention during all of this my bowels worked only with assistance and a severe electrolyte imbalance occurred. I was sure I was going to die from all of this; but I didn't, and instead I soared to heights I never dreamed possible.The UFE Revolution Fitness Competition arrived on April 26, 2014 and I rocked that stage and took second place in Master Physique in Ontario. I was so surprised at my accomplishment of placing second, but more so at surviving physically and mentally, this huge change to my lifestyle.
This challenge to my body, mind and spirit made me realize how the human body is capable of anything we put our minds to. Probably the best words that were instilled in me during this time were,"can't is not in your vocabulary."I have realized over the years how true this is.As soon as you tell yourself you can't, you won't. I hear it often in both nutrition and at the gym — "I can't do that last 10 minutes on the elliptical, I can't lift those extra five pounds, I can't do 200 sit ups."
I guess my point to this story is — if you can dream it, you can do it.When I hear "I can't ride a bike, I'm too old" or "I can't skip rope, I'd look silly," I get angry. Society has stereotyped our age group so much that we actually believe what we are being told. What fun the average person misses out on because of this.
I'm not suggesting that all of a sudden you decide to run a Marathon or take part in a triathlon, nor do I recommend suddenly deciding to do a power lifting competition, but on the other hand, if that's something you've had on the back burner, why not start the ball rolling.
Getting active is an easy task as long as you are doing something you enjoy. Spending 30 minutes in a spin class when you hate cycling won't be fun and swimming 20 laps when you're afraid of the water wouldn't be my idea of a good time. Find something you enjoy to get yourself motivated — maybe speed walking on the nature path or bring back your youth and take up skipping (if you do it in your garage, nobody will see you). With today's highly electronic society there are many simple things you can take part in to get moving. We have a host of gizmos and gadgets available to us at the click of a button. One of my favourite "clicks" is my YouTube button which takes me directly to my 35-minute spin cycle class. There are a huge variety of yoga, tai chi, H.I.I.T., Pilates, power lifting, aerobic videos and much more available on your phone or computer. Fitness tracker wristbands are found everywhere at a variety of prices and these are great motivators, again at the click of a button, you can see just how many steps or other activities you have done.There's Wii Fit, kickball fitness, brain fitness and I could go on and on. So really there's no excuse not to be active. For many, getting up and going to the gym can be intimidating, but now you can get an amazing work-out in the privacy of your own home.
I personally hate going to the gym. Over the course of a few years, I have built a beautiful home training gym in my garage for under $1,000. It is complete with a wide range of plated weights, squat rack, bars, balls, benches, dumbbells, ropes, a treadmill and a spin bike. How did I do this? My favourite click of a button — Kijiji, and of course garage sales can be a great source for valuable exercise equipment. This gives me the option to work out when I want and without the 45-kilometer drive to the nearest gym.
So don't believe everything you hear. Just because you may be part of the"Half a Century Club," it doesn't mean you can't be adventurous and take up a new hobby. So dust off the skis, bring out the snow shoes, search for a good second-hand bike, or investigate the local gym.You might be surprised how much you enjoy the challenge, how energized you feel and how good you look.Those few extra pounds you've struggled to get rid of may just disappear and coupled with a whole, natural foods diet, your overall health and well-being has no choice but to improve.
Fall is a great season to get outdoors and enjoy the beautiful colours that Mother Nature blessed us with, so let the sedentary habits go and encourage the active you to emerge. Be thankful for the opportunity to challenge yourself and do the things you never thought you could.You might be surprised at what you can achieve.
Always check with your health care provider before taking on any new exercise program.
Happy Thanksgiving! ■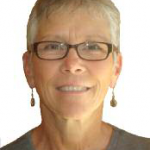 Susan Cable is a holistic nutritionist, educator, competitive bodybuilder and business owner. She is the senior academic advisor for the Canadian School of Natural Nutrition, where she aids in the education of students worldwide in holistic nutrition. She works and lives in Hastings, Ontario.
NOTE TO READERS: THE VIEWS OF THE AUTHOR DO NOT NECESSARILY REFLECT THOSE OF COYLE PUBLISHING.THIS ARTICLE IS PROVIDED AS A GENERAL SOURCE OF INFORMATION ONLY AND SHOULD NOT BE CONSIDERED TO BE ADVICE ON HEALTH-RELATED TOPICS. THE PUBLISHER CONTINUALLY ENCOURAGES READERS TO TAKE DIFFERENT SOURCES OF INFORMATION AND THE ADVICE OF HEALTH PROFESSIONALS INTO CONSIDERATION WHEN IT COMES TO MAKING DECISIONS ABOUT ALL ASPECTS OF HEALTH AND NUTRITION.