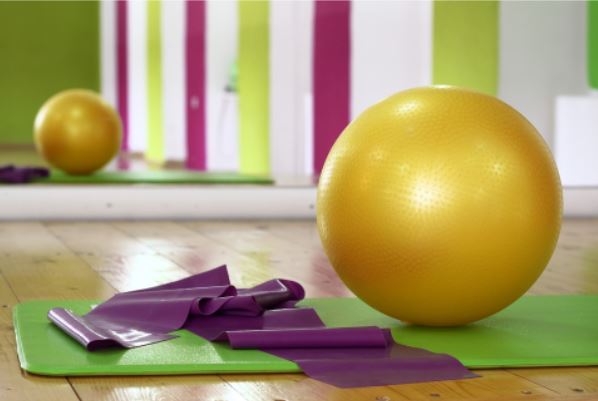 Pilates is a great workout that people of all ages can join, and teaching other people how to do it is a great way to not only help them reach their fitness goals but also a great career opportunity. However, as with all other careers, there are a few things you need to do in order to become a professional. If this is something you're passionate about, there are some useful tips that can help you become a certified and successful Pilates instructor.
1. Sign Up For A Pilates Course
If you've already been doing pilates for a few years – that's great – it will certainly give you an advantage. However, you still need to sign up for a pilates instructor course in order to get certified. This is because teaching others is not only about knowing how to do an exercise correctly, but also about the best way to transfer your knowledge and recognize the potential difficulties different people might experience. As an instructor, it will be your job to ensure that your students feel comfortable and confident in what they're doing, and to find ways to help them overcome certain obstacles they might face. When choosing this course, it's always best to look for those that are held by experienced and reputable professionals, and of course, one that is suitably accredited.
2. Invest In Equipment
Although you might be able to start teaching without any equipment, having your own Pilates studio is always an advantage. Alternatively, you might want to start by giving individual classes in people's homes. This is a great way to make some extra money on the side, and it can be really profitable if you have a lot of regular students. In order to do this, you'll need to invest in some quality Pilates equipment. Not only does this show your students that you're serious about what you do, but it also allows you to control the environment in which you teach and how each class is conducted. It's important to have quality equipment that is both comfortable and safe for your students to use. As you already know, stretching is a big part of Pilates, and in order to do it properly without experiencing discomfort, you need a good mat. Apart from that, you'll need a few other pieces of equipment such as a reformer, Cadillac table, a foam roller, and maybe even a Pilates ring. As your business picks up, you can invest in more equipment to accommodate your students.
3. Keep Learning
Much like any other profession, the Pilates industry is constantly evolving. This means that in order to stay ahead of the curve and offer your students the best possible service, you need to keep learning and improving your skills. There are a number of ways you can do this. You can attend workshops and courses, read up on the latest research, or even watch online tutorials. The important thing is to never stop learning and expanding your knowledge. Apart from learning about new exercises and the business side of things, you can also learn more about the teaching methodologies that work best for you and your students. A client that's over the age of 55 might respond better to a different teaching style than a 20-year-old beginner, so it's important to be able to adapt your teaching methods accordingly.
4. Promote Your Services
No matter how good you are at what you do, it's important to promote your services if you want to make a living from teaching Pilates. This means creating a professional-looking website, writing articles and blog posts about Pilates, and even developing relationships with local gyms and health clubs. By doing this, you'll not only increase your exposure – making it easy for potential clients to find you – but you'll also start to build a reputation as an expert in the field. However, you also don't want to forget about word-of-mouth marketing. Encouraging your students to tell their friends and family about their experience with Pilates is a great way to get more business, and it's a tactic that often works better than any type of marketing campaign when you're just starting out.
5. Have One On One Sessions With An Experienced Trainer
Although you might be confident in your ability to teach Pilates, it's always a good idea to have one-on-one sessions with an experienced trainer. This will allow you to get some feedback on your teaching style, and it will also give you the opportunity to ask any questions you might have. It's also a great way to learn more about the business side of things, and you might even be able to get some tips on how to run your own Pilates studio. When choosing a trainer, make sure you do your research and find someone who is qualified and experienced in the field. You also want someone who has a similar teaching style to you, as this will make the learning process much easier.
6. Join The Pilates Teachers Association
The Pilates Teachers Association (PTA) is a great resource for anyone who is thinking of becoming a certified Pilates instructor. As well as providing access to a variety of resources, such as workshops and courses, the PTA also offers networking opportunities and a chance to meet other like-minded professionals. This can be a great way to learn more about the industry, as well as to get advice and support from others who are also passionate about Pilates. Having access to different resources the PTA offers can be invaluable when it comes to becoming a successful Pilates instructor even when you're an experienced instructor, let alone when you're just starting out.
7. Stay Motivated
Teaching Pilates can be a lot of fun, but it's also a lot of work. This means that it's important to stay motivated and keep your energy levels up. One way to do this is by setting goals for yourself and keeping track of your progress. Whether it's learning new exercises, increasing your client base, or simply getting better at teaching, having tangible goals to work towards will help you stay focused and motivated. It's also important to take some time for yourself every now and then. This could be anything from taking a yoga class to going for a walk in the park. Whatever it is, make sure you find time to relax and rejuvenate so you can continue being your best self both in and out of the Pilates studio.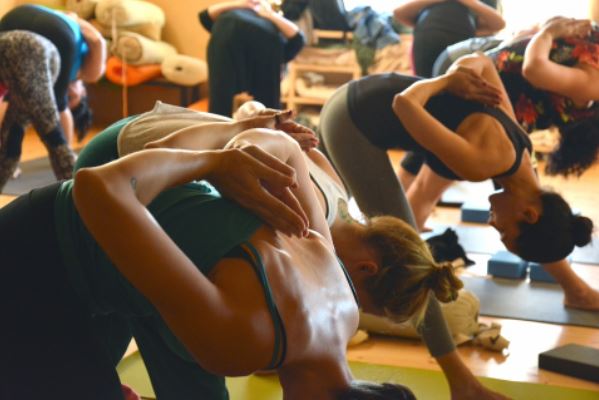 As you can see, there are a number of things you can do to become a successful Pilates instructor. By following these tips, you'll be on your way to reaching your goals and helping others achieve theirs. So what are you waiting for? Get started today!