YouTube yoga star Kassandra Reinhardt is making a world of difference for people who want to age better. Not only is the Ottawa-based yogi, author, influencer and entrepreneur on a mission to help others feel great with yoga, her inclusive online classes make it available to every body and everybody. In fact, during the pandemic, plenty of older men joined the virtual audience. (You can join too, at www.yogawithkassandra.com.)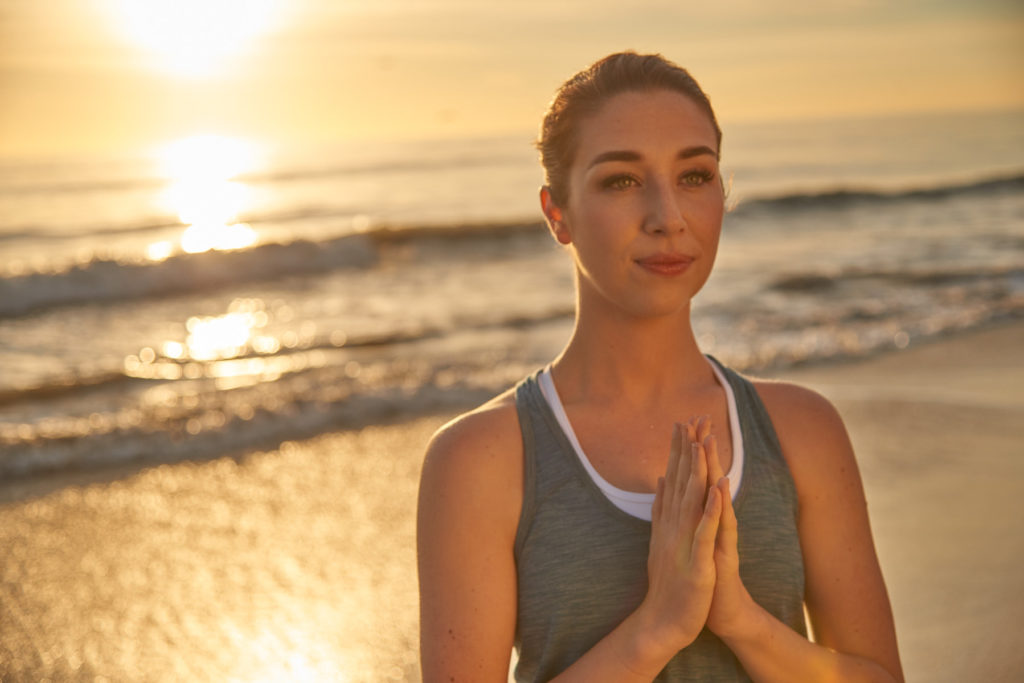 It sure is popular. The Yoga with Kassandra YouTube channel has more than 2.1 million subscribers and over 230 million views, including hundreds of thousands of older subscribers. What's the attraction of yoga for our mature crowd? Kassandra answers a few questions:
What are the benefits of yoga for people in the fifty-five-plus age group?
One of my favorite quotes is from Bob Harper: "Yoga is the fountain of youth. You're only as young as your spine is flexible."
Aging is a privilege and while I'm still young at 32, my main motivation for practicing yoga is to feel good as I get older. This means maintaining as much of my mobility as possible so that I can continue to do simple daily tasks like bending over to tie my shoelaces and getting in and out of my bed with ease. This might seem simple and easy to most but if you observe your elders, you'll notice that it isn't always possible.
It comes down to quality of life. If you want to be able to enjoy your life for decades to come, range of motion, mobility and foundational strength are extremely important. Yoga doesn't need to be overly strenuous or complicated to be effective. Slow and gentle movements practiced consistently can make a world of a difference as you get older.
Movement also has mental and emotional benefits. As you go through different life stages, yoga can help you better navigate the ebbs and flows by providing you with the tools to stay anchored in the present moment. Yoga encompasses breathwork, meditation, ethics and philosophy. This means that as long as you can breathe, you can do yoga.
Are there people in this age group in your online community?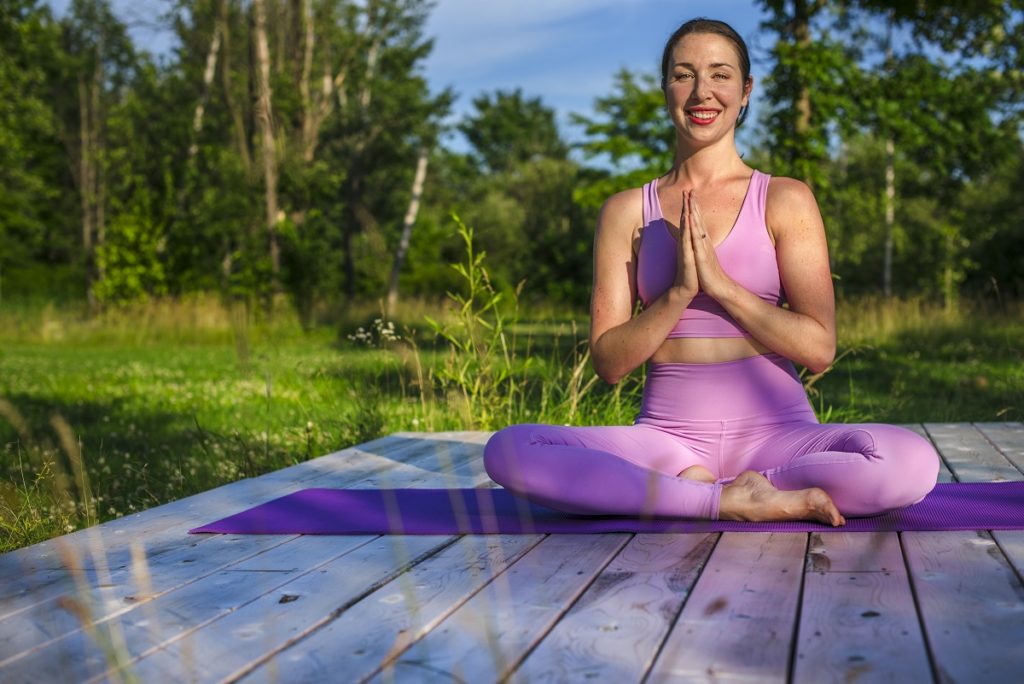 Absolutely. YouTube provides me with a decent number of statistics and among my 2.1 million subscribers, 18 per cent are over the age of 55. That's roughly 378,000 people and doesn't include all of the viewers who practice with me without subscribing to my channel. The great thing about online yoga is that it can be practiced in the comfort and privacy of your own home. This has empowered people of all ages and backgrounds to try something they otherwise may not have tried if they had to go to an in-person studio to do it. Yoga is for every body.
Is it safe?
I often tell my students to listen to their bodies first and my instructions second. You know your body better than anyone else and will be the best judge of what is safe or unsafe. One of the great gifts of yoga is how it teaches us to truly pay attention and practice mindfulness through movement. Yoga is absolutely safe as long as it isn't rushed or practiced as a way to perform, push or punish. You have to listen to your internal cues and choose a yoga practice that is at the right level for you. Start slow and leave out or modify whatever doesn't feel good for you. When practicing at home, I like to encourage students to have pillows, thick blankets, belts and cushions around them to use as props to make poses more accessible.
How do you get started?
If you're new to yoga, I recommend going on YouTube and searching for "easy beginner yoga" and going from there. You can try different styles of yoga, such as restorative, yin, vinyasa, power and hatha until you find the one that resonates with you most. The same goes for a yoga teacher. Every instructor has a different communication style so it's important to find one that you click with. Consider starting with short 10- or 20-minute classes before moving on to longer sessions. If you enjoy building a sense of community, you can drop into studio yoga classes in your area and benefit from in-person instruction.
How can it make a difference in life?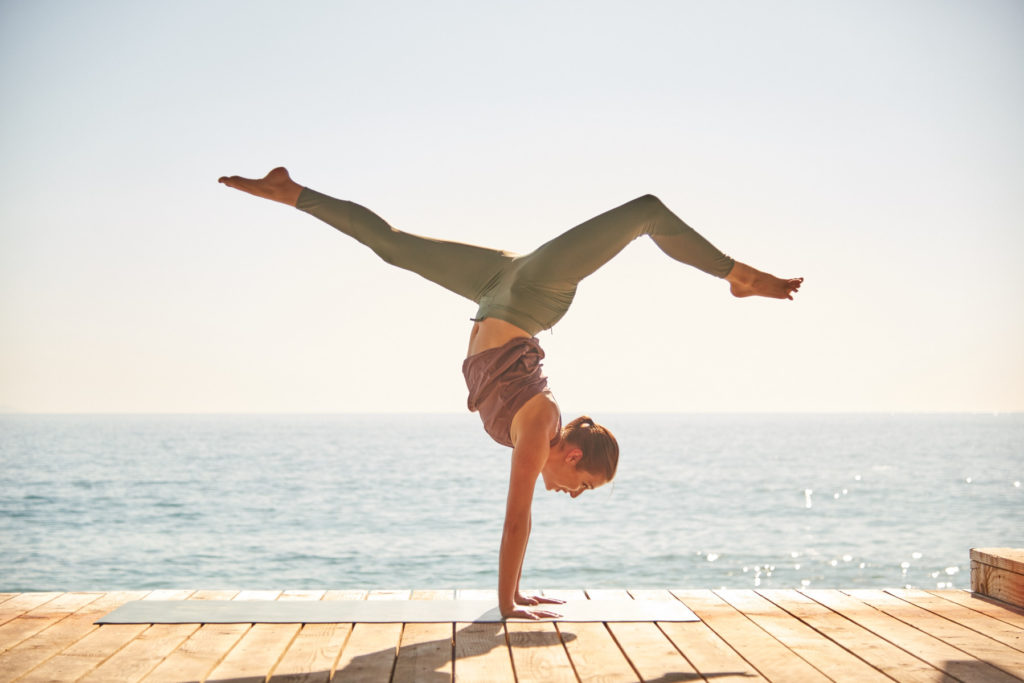 Yoga is a system for self-realization. It gives us the tools to free ourselves from the limitations of the ego and offers us a roadmap to mental steadiness and psychological liberation. I've found yoga to have profound impact on my physical, mental, emotional and spiritual health. Whether that's better sleep, less anxiety, more compassion for others or a connection to something greater than me, there is a richness to this practice that needs to be experienced to be understood.
Photos credit: Christopher Malcolm