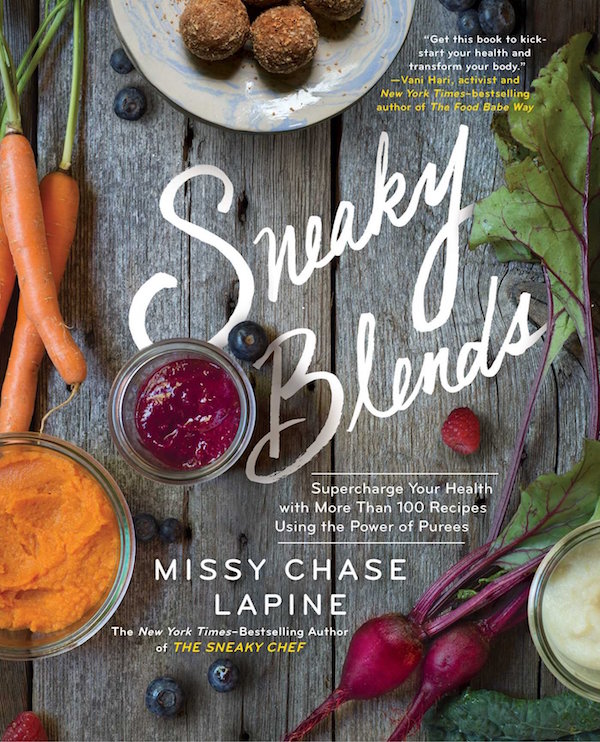 By Missy Chase Lapine | North Star Way
Why not make your meals more nutritious and less calorie-laden? You can, the sneaky way.
Missy Chase Lapine has made a career out of "sneaking" healthy foods into reluctant eaters. As the Sneaky Chef, she has transformed the way people feed their families by introducing "blends" that can be added to favourite recipes to make every meal more nutritious.
They include:
Pumpkin Base Blend – great for pies, soups and desserts
Raspberry-Beat Base Blend – for sweeter vegetable dishes such as cranberries
Carrot-Sweet Potato Base Blend – for sweet potato recipes
Butternut Squash-Apple Base Blend – for breads and flaky crusts
In 2007, her cookbook The Sneaky Chef: Simple Strategies for Hiding Healthy Foods in Kids' Favorite Meals rocketed onto the New York Times best-seller list as parents all over snuck hidden vegetables into breakfasts, lunches, and dinners. In 2016, however, Missy set her sights on the adults.
A study at Pennsylvania State University found that swapping vegetable blends for some of the more high caloric ingredients in recipes helped participants eat 357 fewer calories each day or 2,500 calories a week. With the debut of SNEAKY BLENDS, Missy gives adults the tools they need to use the same blend technique she pioneered in The Sneaky Chef to round out their own meals with healthful, hidden nutrients tucked inside.
Starting off with signature base blends such as Butternut Squash-Apple and Black Bean-Blueberry-Baby Kale, Missy shows readers how to add these nutrient-packed blends into delicious recipes to kick-start a healthy lifestyle. The book also includes recipes for 15 base blends, 75 dishes, each using a base blend, Missy's custom Blends Cleanse™, a 3-day body reboot and more.
With recipes such as Seared Salmon with Dill Sauce using the Broccoli-Pea-Spinach Base Blend, Meaty Mushroom Bolognese using the Carrot-Sweet Potato Base Blend, and the Skinny Chocolate Cake using the Black Bean-Blueberry-Baby Kale Base Blend, SNEAKY BLENDS is packed with delicious, simple recipes whipped up with nutrient-dense purees to create leaner, cleaner yet ridiculously tasty meals.