By Jamie Portman
Camilla Cavendish's book, Extra Time: Ten Lessons For An Aging World, points out it's normal to be vibrant and capable as a septuagenarian and beyond.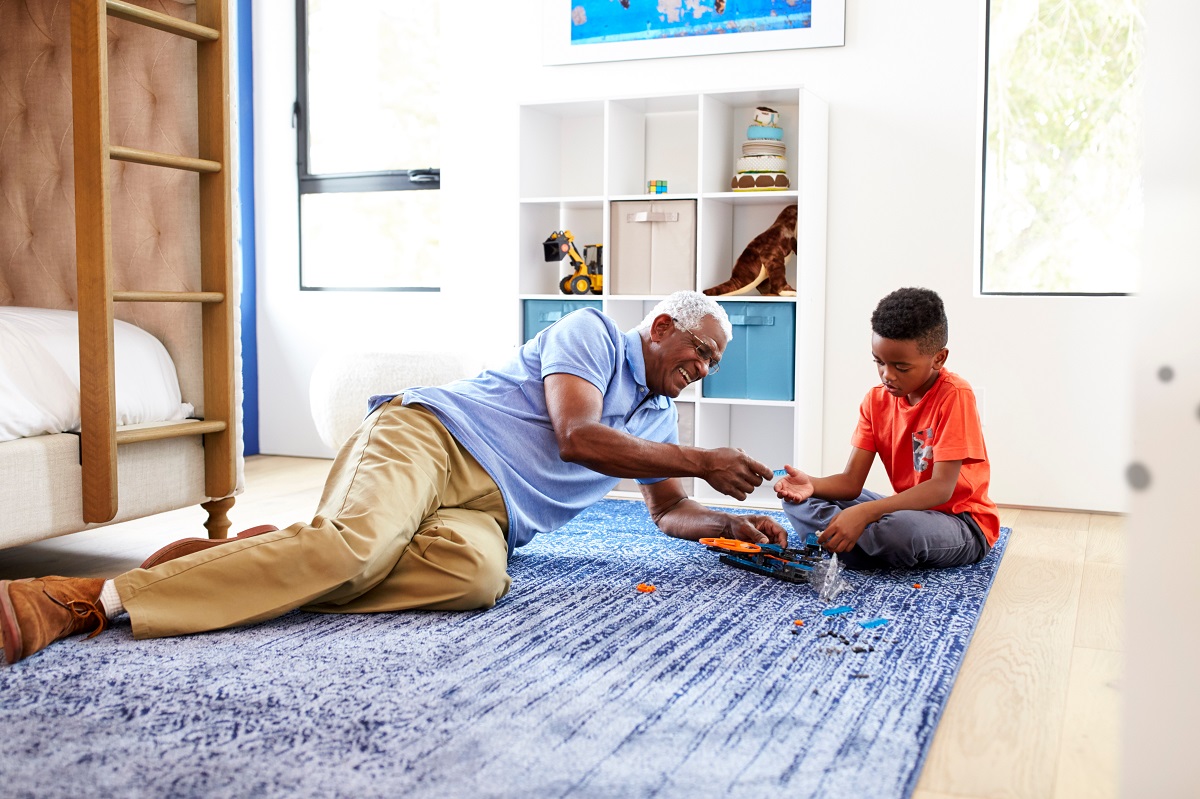 Journalist and TV personality Camilla Cavendish is only 53, but she spends a lot of time with people who are decades older—and she never ceases to be impressed by them.
That's because she sits in the British House of Lords as Baroness Cavendish of Little Venice. And her experiences there help explain the reason for her critically acclaimed book, Extra Time: Ten Lessons For An Aging World. Indeed, she has encountered a wealth of brilliance in the United Kingdom's Upper Chamber. "It's full of extraordinary people," Cavendish comments in an interview in London. "And the level of
experience is absolutely fascinating." Furthermore, she adds, the Lords contains 90-year-olds who have more to offer than people 60 years younger. "We need to stop lumping everyone from 60 to 100 together," her book argues, adding that it's now normal to be "vibrant and capable" in one's 70s and beyond.
A major theme of Extra Time, published in Canada by HarperCollins, is people are living longer and society should ensure they are able to make the most of it. "My father and mother never wanted to give up work," she remembers. Indeed, her own mother was still working at 74. On the other hand, her father Richard Cavendish, a respected academic, fell into depression when he was forced to retire. He had lost his sense of purpose.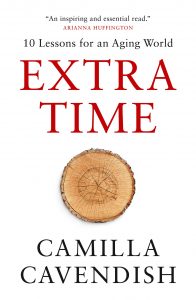 "He had dreaded getting 'old', so much so that it whittled down his life much too early," Camilla writes in her book. "I remember his gloom on his 50th birthday. As we sat together on his favourite cliff in Cornwall, watching the waves break below, he said he felt that everything was over."
Camilla noticed from that point on her father thought of himself in a different way, constantly sighing, "Oh, I'm too old for that." He even
refused to get a cat, although he loved these animals, because he feared it might outlive him and be left homeless. Yet he continued living, unhappily but in good physical health, until he was 86.
It was following his death in 2016 that Camilla decided to write this book. "I couldn't stop thinking about the way age can become a barrier." She is fascinated by the phenomenon of the so called "young-old" — the growing number of people who are living a healthy and productive middle age into their 70s and 80s. She believes harnessing their potential is crucial in meeting the challenges that an increasingly ageing population can impose on society and government.
Initially, Camilla worried her research might result in a depressing narrative about the indignities of old age. Instead, she ended up writing a surprisingly optimistic book because of her encounters with people all over the world "who are deciding they don't want to be old."
Furthermore, cultural and societal changes demand that their voices be heard. So amidst the optimism, there's also am note of urgency in her book. It's not just that people are now living longer, she points out, it's also that they underestimate how long they have to live. She has a first-hand appreciation of what could happen, thanks to her years as senior adviser to former British prime minister David Cameron on a whole
series of issues, including health and social care. She has a solid grasp of the societal and economic implications of an ageing population.
"All countries are going through the same processes of demographic change," she argues now. "It's coming at us really fast, yet each country sits in its silo. We need to learn from each other, and by going out to different parts of the world, I've found examples of how different countries are getting things right."
Camilla's book overflows with examples: Japan's "silver" centres founded to help older people find part-time employment or volunteer work; Germany's state-backed multigenerational houses that merge nurseries with the care of the elderly; unique methods in the delivery of eldercare in
the Netherlands.
"There's a place in New York called Retired Brains. It's marvellous. This guy came out of retirement to found a company that employs retired people part-time to do accountancy and financial services. It's a huge potential market."
Camilla is especially inspired by Zimbabwe and the emergence of the Friendship Bench — "a park bench where grandmothers sit, out in the open, waiting to give friendly, compassionate advice." In a country with only five psychiatrists in a population of 10 million, these elderly women play a vital role. There are now Friendship Benches in 70 communities.
"These grandmothers are doing a fundamental community role but they're also allowed to use their judgement and their wisdom. We do need to learn from other cultures that respect their elders."
Yes, there are legitimate concerns about ageing: Dementia. Physical incapacity. Loneliness. Financial stress. Yet, Camilla repeatedly finds reassurance in what's actually happening.
For example, the incidence of dementia is declining. "This is one of the things that surprised me because we always assumed it was becoming a bigger problem. And in one sense it is becoming a bigger problem because we have so many more people over 80—but our individual risk of
getting it is falling in the countries where we have the data."
Her purpose in the book is to show how an older society can be a better society.
"We're going to be living in much older societies in the western world", she says. "In fact, given the decline in fertility, we're not even going to be able to import enough people to offset those trends. We have to embrace an older society; we have to recalibrate our view of what that means."
To Camilla Cavendish, the future course seems clear: "What we have to do is empower the people in the middle who don't have the necessary qualifications or the contacts to keep working — empower them to continue as productive members of society. Otherwise we will have a
generational class where the younger generation will say — we're not prepared."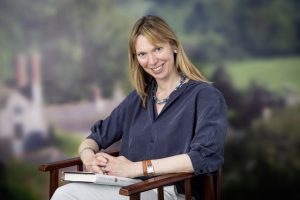 As for the so-called "care home," shouldn't that be a last resort? "If you can stay in your own home, you don't become institutionalized and
can maintain the relationships you already have around you — which is absolutely vital. I also think that what we miss in our society is this
concept the Japanese have — a complex concept about leading a fulfilled and purposeful life. We don't always seem to be providing that. A lot of people are very lonely. Yet we have a lot of social problems that need fixing and a lot of older people who could be helping." Starting, perhaps, with more Friendship Benches.
An older society can be a better society, suggests Camilla Cavendish in her critically acclaimed book, Extra Time: Ten Lessons For An Aging World.