Mikael Lindnord
Greystone books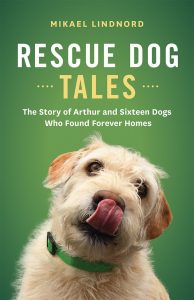 A moving, delightful collection of stories that celebrate the caninehuman
bond. In this heart-warming work, we reunite with the lovable rescue
dog and subject of the cherished book Arthur as he settles into his new life
abroad. As we follow Arthur's ups and downs with his owner, author Mikael
Lindnord, we also meet 16 other rescue dogs, each with a surprising story
of how they found their forever home. From Ecuador to America, Australia
to the Yukon, and everywhere in between, remarkable canine encounters
prove that dogs really are our best friends and that their journeys to find
love and acceptance are as compelling as our most famed human tales.