Thank you for your interest in being an exhibitor at the Fifty-Five Plus Lifestyle Show.
This website includes all of the information that you will need in order to have a very successful show experience.
For more information about the show please contact our show manager at lssmngr@coylemediagroup.com or use our FAQ's below.
Information on how to rent furnishings, electrical, WIFI and other services through Freeman, the show supplier.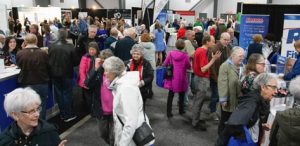 Become an Exhibitor
To become an exhibitor, complete the contact form below.
Frequently Asked Questions