By Jason Marshall
As a kid, you wanted one thing: to be older. You were never five years old. You proudly told people you were five and a half. When you were 12, you longed to be a teenager. At 15, you couldn't wait for 16 to get your driver's licence.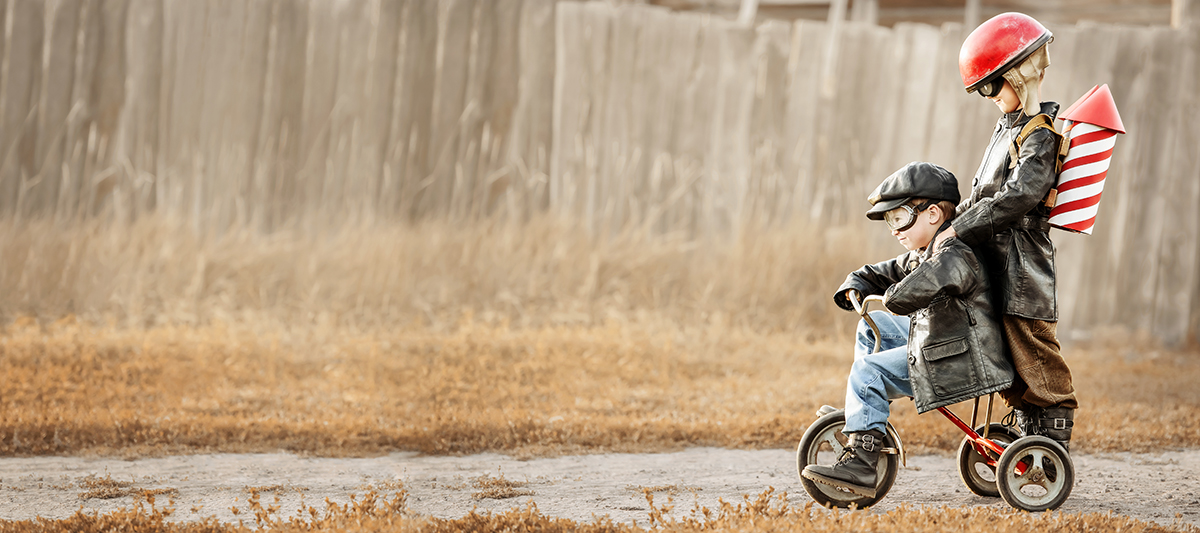 We all wanted to grow up so quickly.
But somewhere along the way adulthood snuck up on us, bringing with it unexpected baggage by the name of responsibility.
It's hard to remember that life didn't always include fighting traffic to get to work every day, then coming home to a mailbox full of bills. It was about having fun and being a kid. About doing, not thinking. With no worry about consequences.
Life was simpler. Youth laid the foundation for our adulthood, but it takes being an adult to truly appreciate our youth.
Remember a time with no smartphones. Or Internet. No YouTube. Or Netflix. Not an iPad in sight. Just a TV the size of a kitchen stove that we turned on by hand and let warm up for five minutes before seeing any picture. We had four channels, and sometimes five on a crisp winter evening, if you positioned the rabbit ears just so.
Saturday mornings meant one thing: cartoons. And Saturday afternoons weren't spent in front of a PlayStation. Mom always made sure we were outside with our best friends. It was about playing catch. Hide and Seek. Red Rover. Skipping Double Dutch. Or playing Tag, after deciding who was "it" by a simple game of One Potato, Two Potato or Eeney Meeney Miney Mo.And the worries, though big at the time, make you smile today.
You were terrified of being the last one picked for a team. The fear of cooties when hanging out with the girls. The nightmare of shaky hands when trying to remove the funny bone. And the sheer horror of hearing the words "Wait until your father gets home."
All four seasons brought adventure.
Spring was about puddles. Finding treasures that had been hidden under the snow. Putting away your boots and wearing your sneakers outside again. And greasy fingers from putting the chain back on your bike.
Summer started on the last day of school. Grass-stained jeans. Camping in the wilderness of your backyard and making sure mom and dad left the house unlocked—just in case. Finding a frog in the grass. Catching a firefly in a jar. Hearing the bell of the ice cream truck. And your summer job was collecting pop bottles from ditches.
Fall was a time for running through piles of leaves, not raking them. It was a time to roll around on the damp grass and fill your friend's shirt with those same leaves. And laughing about it until your tummy hurt. And you actually called it your "tummy."
Time meant nothing and even darkness didn't stop the fun. But it did mean something when your mom would yell down the street for you. Especially if she used your first, middle and last names as three distinct sentences.
Winter was the countdown to Christmas, but without the craziness of last-minute shopping or the worry lines that come with credit card bills. December was about Charlie Brown's sad little tree. And Cindy Lou Who. It was about not being able to get to sleep on Christmas Eve. It was about receiving, not giving.
Winter also meant snow. Not snow that had to be shovelled or snow that meant white-knuckled drives to work. Sticky snow was meant for snowball fights, forts and snowmen. And fluffy snow was for making angels. You would go to bed at night praying for a snow day.
It didn't take much to make you happy. A pocket full of Bazooka bubble gum. The feel of pop rocks on your tongue. A new Archie comic.
And who can forget the joy of finding a dime in the pay phone slot. Looking under the cap and winning a free root beer. Or having enough money to build a hotel on Boardwalk.
As adults, sometimes we lose sight of the little things. But as a kid, the little things meant everything. We can't remain kids forever, but we can certainly be kids at heart. Life's too short to do anything but.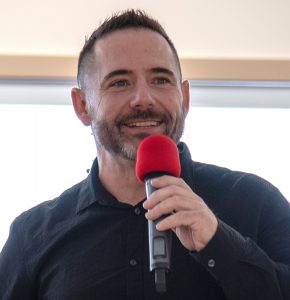 Jason Marshall has been a writer and journalist for more than 30 years, and is an on-air host and station manager at Valley Heritage Radio
just outside of Renfrew, Ontario. And he's truly a big kid at heart. You can email him anytime at jason@valleyheritageradio.ca