Treat yourself to an uplifting, enchanting experience. Into the Circle Theatre's inaugural show, Stars, Stones, and Shadows: A Heroine's Tale, is premiering at the Ottawa Fringe Festival this month, with performances from June 15 to 25.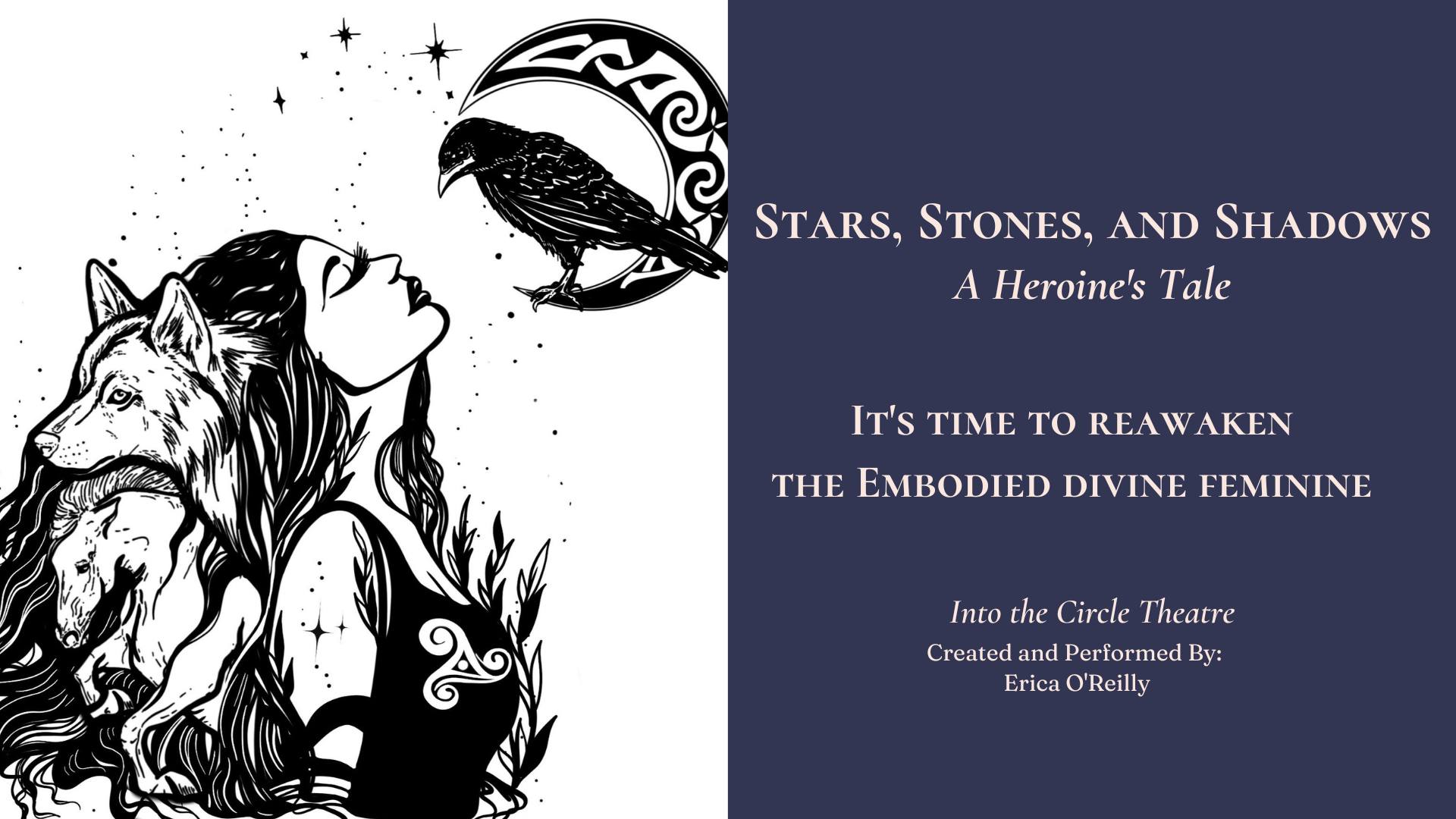 Inspired by Irish mythology and the works of Maureen Murdock, author of The Heroine's Journey: Woman's Quest for Wholeness, this show is written, produced and performed by Ottawa's Erica O'Reilly.
"We all have the ability to be soulful, grounded, compassionate, accepting, receptive, vulnerable and emotionally expressive," Erica reveals. "Yet, sometimes, these ways of being can be lost, repressed or rejected because of experiences that have hurt us; experiences that had us feeling isolated, scared or alone … Stars, Stones, and Shadows: A Heroine's Tale invites audiences to create space for their own remembering, for reconnecting and for reclaiming embodied feminine ways of being and knowing—however that may resonate for them."
As a spiritual counsellor, ordained minister (through the Sacred Stream Foundation in California) and sacred storyteller, Erica is founder of Alight Wellness & Services, alight-wellness.com.
"My heart- and soul-centred work is grounded in creating sacred spaces where souls feel seen and heard," she explains. "I truly believe in the embodied healing power of the human body and spirit; and that there is powerful medicine in storytelling."
Her performances of Stars, Stones, and Shadows will take place at the Arts Court, 2 Daly Avenue, Ottawa. Tickets can be purchased through the Ottawa Fringe Festival box office and ottawafringe.com. Shows run June 15 at 6:30 p.m., June 17 at 11 p.m., June 18 at 7:30 p.m., June 21 at 10:30 p.m., June 24 at 8 p.m. and June 25 at 2 p.m.