Lifescape
By Janet Armstrong, Accredited Interior Designer, CAPS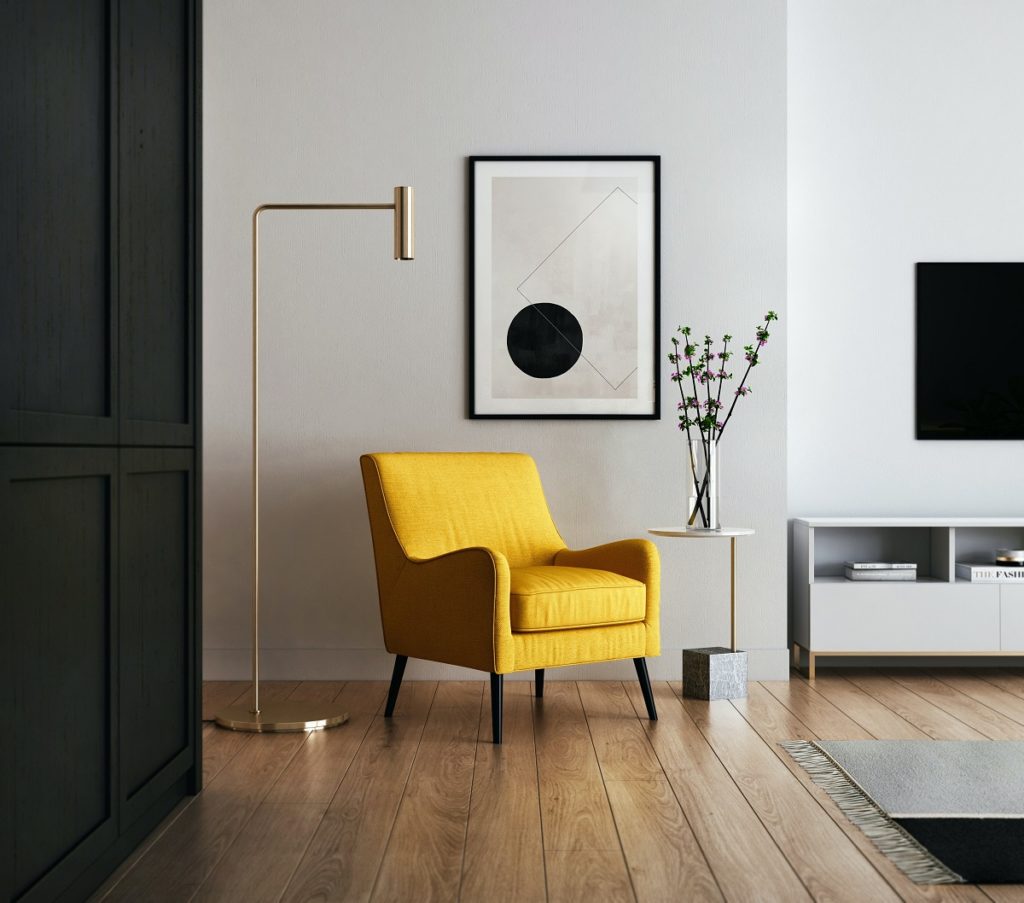 Many of us are planning to downsize to spaces that are easier to manage, fit better with our current lifestyles and allow us to 'lock and leave' when the urge to travel strikes. While smaller spaces simplify our living situations, they can present a challenge in terms of how to make them comfortable and stylish. In fact, there are various ways to make smaller spaces appear spacious and bright; some of them may surprise you!
Colour
Throw out the belief that light colours are best for small spaces. Dark colours add elegance and drama and create a space that cocoons you. If you choose a darker colour for the walls, balance it by painting the ceiling, trim and doors white. Ensure your décor accessories are lighter in colour and are minimal to avoid a room that appears cluttered. Never underestimate the power of a few well-placed accessories. Patterns in a smaller space should be minimal and used sparingly to keep the room from appearing busy. However, this does not mean using small patterns. For instance, a pillow with a large floral pattern can be the accessory that draws the eye.
Furnishings
The furniture industry is doing a fabulous job of producing smaller furniture and multi-functional furniture that maximize the use of space in a small room. Ottomans provide storage, function as occasional tables and can be used as extra seating when the need arises. In bedrooms, a wall-mounted, fold-down bed is a great way to accommodate guests. It can be hidden away when not needed so the room can be used for other purposes.
It is important in small spaces to ensure the light flows, making the room appear more spacious. Occasional tables and seating with open legs are best, as they help maintain visual flow. The room around them creates the illusion of more space.
When decorating a smaller space, do not assume it requires smaller-scaled furniture. Multiple pieces of smaller furniture can clutter the room, making it feel tinier. A few simple, large pieces of furniture make a bigger impact and statement. And don't fear patterned upholstery fabric; a large-scale pattern contributes to the sense of spaciousness and can be a focal point.
Furniture placement is particularly important for a smaller room. Place furniture three to four inches away from the wall to create the illusion of spaciousness; furniture set against the wall actually makes a space appear smaller. Another tip is to place furniture at an angle to encourage the eye to 'travel' along the diagonal, which is the longest 'line' in the room.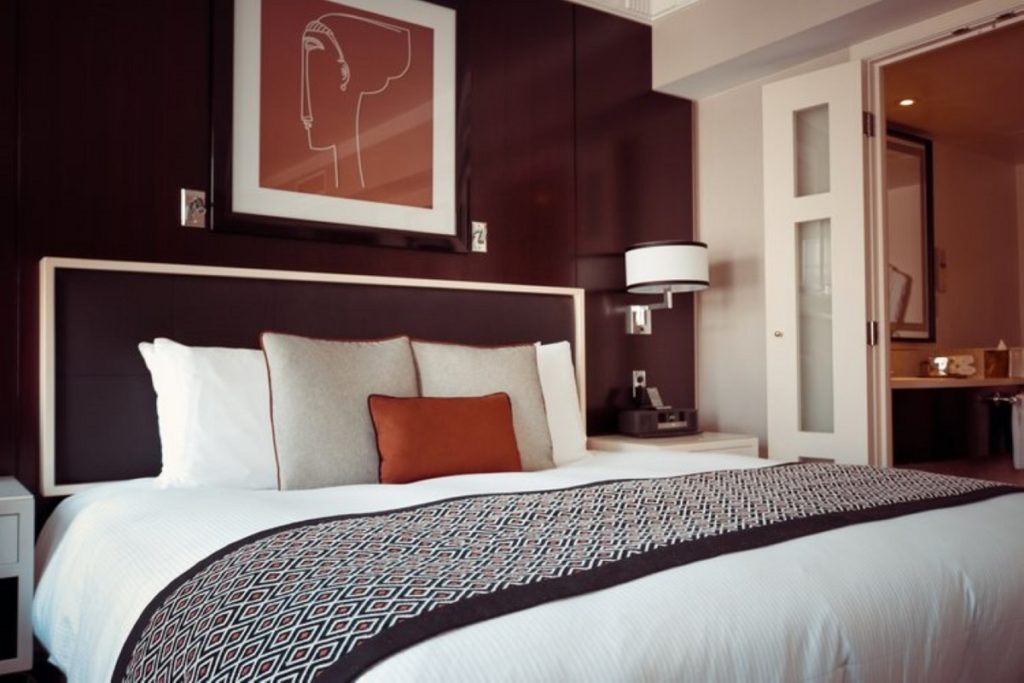 Material Matters
The right materials are key in making a smaller space feel more open and airy. Clear or reflective materials greatly increase the sense of space and add the touch of sparkle every room needs. Consider glass for occasional tables to allow light to flow throughout the space. Mirrors—the jewels of a room—reflect light and make your space feel more alive.
Draperies
Draperies are the finishing touch in a room and there are a few tricks to maximize their impact. Hang draperies close to the ceiling and extend them to the floor to bring height to and visually enlarge rooms. Curtains that end at or below a window frame cut the room off, make the ceilings feel lower and the room appear smaller. Draperies are where you can add some visual texture, bearing in mind you don't want to clutter the room with too much pattern. Fabrics with a simple pattern work well and can pull the look together.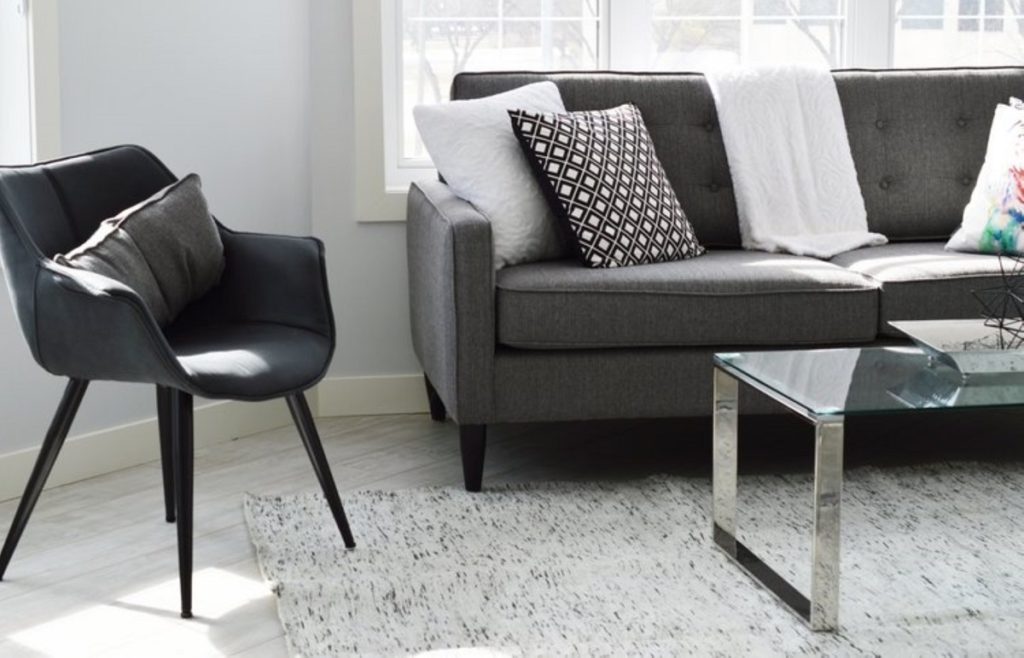 Lighting
Light is your best ally in making a small space feel more spacious. If you have natural light available, open the draperies to their fullest extent and let the light in! If the natural light is insufficient, provide lots of artificial light from lamps and ceiling fixtures and use blue-based LED bulbs, which are closest to natural light.
I hope these tips help you achieve a comfortable, relaxing space that appears more expansive and keeps calling you back.
Janet Armstrong (www.simplyswankdecor.ca) is a graduate of the Interior Design Institute of Canada, CAPS (Certified Aging in Place Specialist) and past chair of the Decorators and Designers Association of Canada (DDA Canada).
Captions:
Pic #1:
Dark colours add warmth and drama. Photo: Olichel Adamovich
Pic #2:
Open furniture legs make a space appear more spacious. Photo: Erika Wittlieb
Pic #3:
Angled furniture creates a feeling of spaciousness. Photo: Simply Swank Decor