By Julianne Labreche
Each week, my friend Pat and I hop into her lime-green Volkswagen adorned with hot pink daisy decals for another adventure exploring trails around Ottawa. One of the best times to walk the trails is in early spring, just after the snow melts as paths are drying. It's then that we might see those early beauties of the forest: short-lived flowers called spring ephemerals.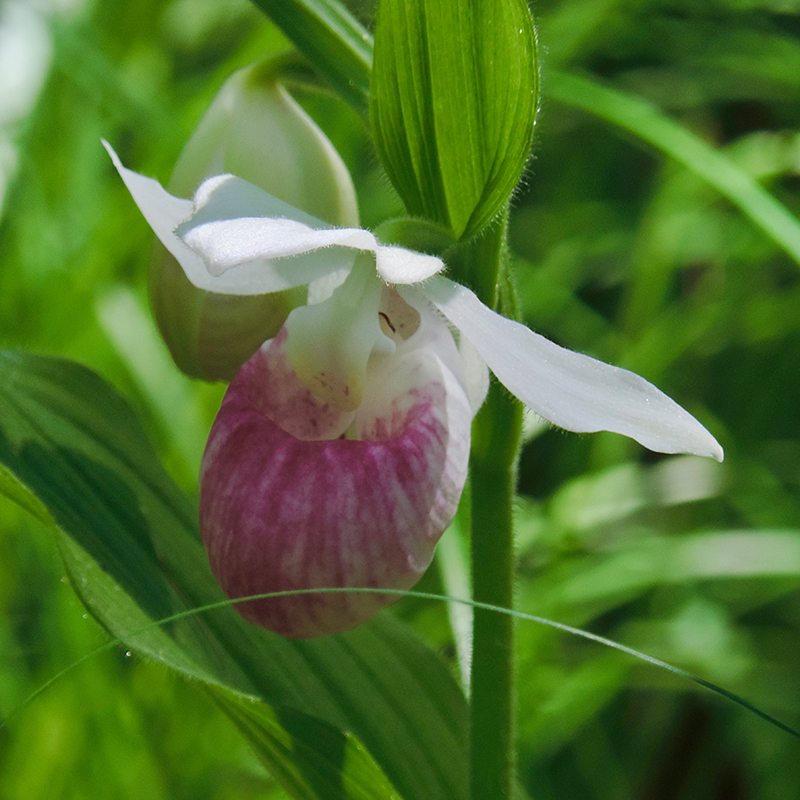 These woodland plants are so-named because their presence is so fleeting. Depending on the weather, they bloom at different times in April and May. Once the sun has warmed the soil, they take advantage of the forest's open canopy to bloom amid the fallen leaves on the forest floor. Later, when young tree buds appear and the forest transitions back into shade, these wildflowers die back to become dormant again.
As a gardener, I am interested in ephemerals because they are native plants that play an important role in biodiversity, supporting many beneficial bugs and pollinators. As a hiker, I'm careful to stay on the trails, never picking these flowers, or trying to dig them up to transplant them. Spring ephemerals are so fragile and often die if they're transplanted, picked or even handled.
It is possible, however, to purchase roots or shoots of spring native plants from reputable local garden centres and plant them in a shady spot in the garden. These plants often prefer light shade and moist soil conditions. I'm learning how to incorporate more native plants into my garden, including these springtime favourites.
Bloodroot (Sanguinaria canadensis): This is one of the first plants to flower in my garden. It grows in a clump that produces bright white multi-petaled flowers and emerald-coloured leaves. Over time, if planted in the right place, it will slowly spread. It prefers shade and moist, organic soil. Bloodroot is best planted where you can see and enjoy it as one of those early rites of spring.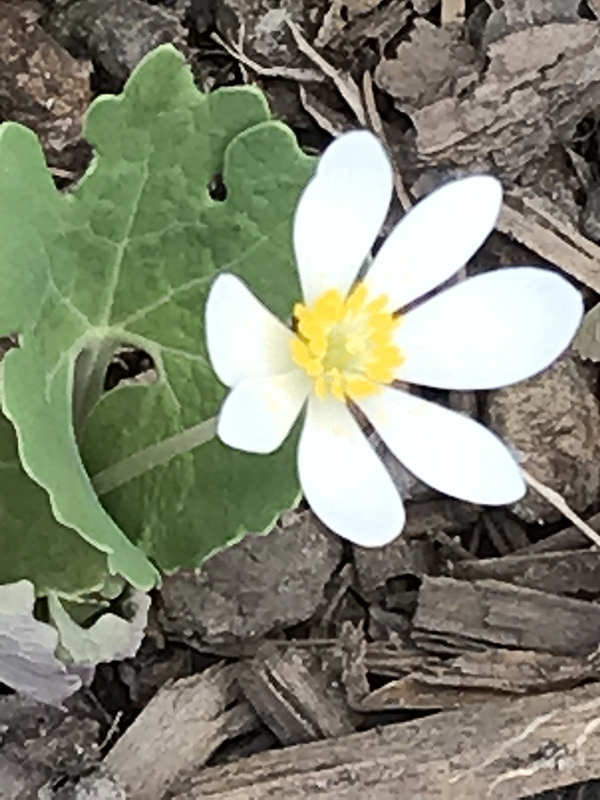 Trout lily (Erythronium americanum): It is so-named because its mottled leaves resemble the speckled markings of a fish. It takes seven years for this plant to go from seed to flower, so patience is needed. Its delicate yellow star-shaped flowers are worth the wait.
White trillium (Trillium grandiflorum): My big clump of white trillium comes up every spring in the shade garden, the flowers slowly fade to shades of pink and then the plant disappears. This is Ontario's provincial flower. It is illegal to pick this plant in the wild because it nearly always kills it. Trilliums spread by underground rhizomes. They are slow to start from seeds and take a few years before they flower but require little maintenance or care. I purchase seeds at a local nursery.
Jack-in-the-pulpit (Arisaema triphyllum): This interesting flower has a large, green cylindrical hood with brown stripes. It grows in moist, shady, seasonally wet locations but will also do well in dry soil. One distinguishing feature is the flower's ability to bear male flowers one season and female flowers the next, depending on the previous season's reproductive success. Birds and mammals enjoy Jack-in-the-pulpit fruit, although it is toxic to humans.
Wild columbine (Aquilegia canadensis): These delicate little red and yellow flowers self-seed freely and attract bees, butterflies, hummingbirds and hawk moths. Finches enjoy the seeds. They are easy to grow in a partly shaded woodland habitat and are available from many reputable nurseries.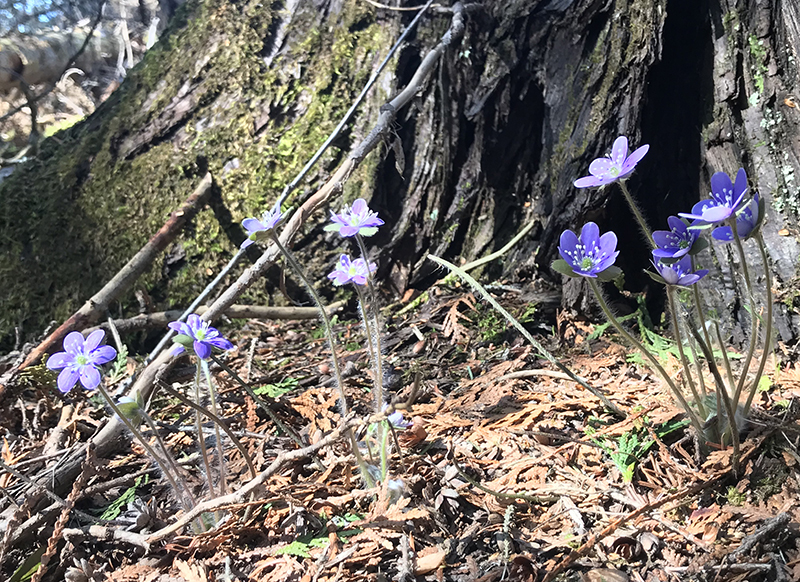 Bunchberry (Cornus canadensis): Sometimes called "creeping dogwood," this native groundcover can be difficult to establish. Someday I hope to find just the right spot for it in my garden. It prefers moist, cool, acidic soil and part shade. Bunchberry grows slowly by underground runners, eventually forming clumps. It produces small, lovely white flowers and later, dark red berries that birds enjoy during their fall migration. It has been nominated to be Canada's national flower by Ontario's Master Gardeners.
Wild ginger (Asarum canadense): The large heart shaped leaves of this perennial are velvety soft. Over time, it forms a thick, dense clump that will grow easily but not aggressively in a shade garden. It is one of my favourite plants, partly because it requires little care except for watering during hot summer stretches. It has a solitary reddish-brown flower that is not easy to see, located so close to the ground. It is so-named because its roots have a sweet ginger smell.
Round-lobed hepatica (Hepatica americana): This little gem of a flower is another early woodland bloomer, rich in nectar and an early source of food for many pollinators. It grows best in organic, rich soil and partial shade, in an undisturbed place. Hepatica blooms in blue, pink or white. Its flowers close at night and on rainy days.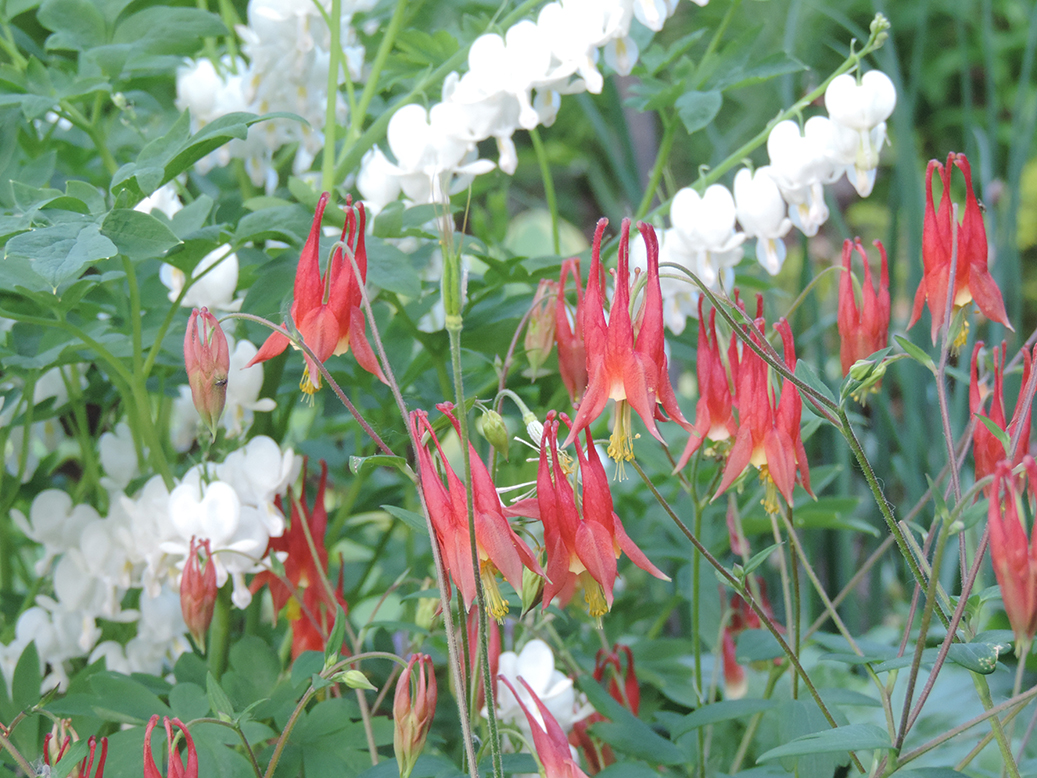 Canadian violet (Viola canadensis): Not only is this little white violet a good source of nectar for overwintering butterflies and bees but it is a hardy plant too, growing in difficult spaces such as in heavy shade and under black walnut trees where other plants refuse to grow. It is a perennial herb that freely selfseeds, therefore is a useful addition for any gardener looking to naturalize traditional turf grass.
Dutchman's breeches (Dicentra cucullaria): These slightly taller perennials produce fern-like leaves and clusters of white heart-shaped flowers on a leafless stalk. Like so many spring ephemerals, they like rich soil, average moisture and part to full shade. They are high on my "must buy" list for this summer, as they are especially important for bumblebees.
Showy Lady's Slipper Orchid
About an hour's drive southwest of Ottawa is the Purdon Conservation area, site of Canada's largest single colony of the showy lady's slipper (Cypripedium reginae). While some experts question whether or not it is a true spring ephemeral because it blooms later, usually late June to early July, it is undoubtedly a showstopper with its big, bold pink and white flowers.
Credit for this orchid colony goes to Joe Purdon, who died in 1982. He was a woodworker, farmer and self-taught naturalist who owned the land. Over time, he learned how to pollinate these wild orchids and how to protect their natural habitat. Over fifty years ago, there were about a dozen orchids. Now there are more than 16,000 of them, protected in this natural conservation area.
The showy lady's slipper has precise habitat requirements, growing in areas of prolonged wetness and narrowly defined soil conditions. Most home gardeners cannot purchase or grow them. However, it is well worth a day trip to see them. Further information can be obtained through the Mississippi Valley Conservation Authority.
Julianne Labreche is a member of the Master Gardeners of Ottawa-Carleton. She is a master naturalist and a freelance writer