Lifescape
By Janet Armstrong,
Accredited Interior Designer, CAPS Certified
Without forsaking style or functionality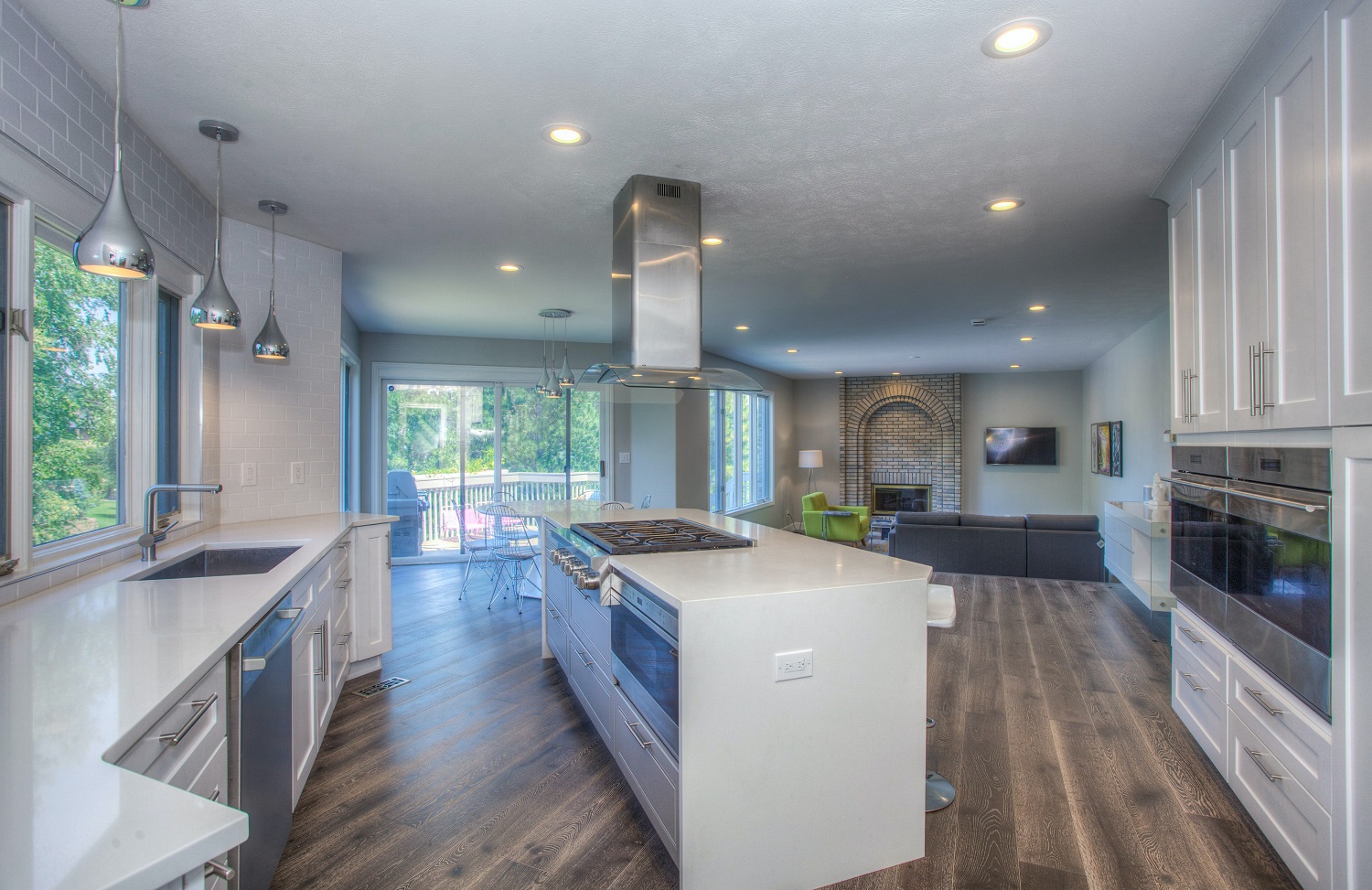 Our homes are our sanctuaries (now more than ever!) and are synonymous with security, comfort, support, and belonging to our community of family and friends. We are living longer than previous generations and current research indicates the majority of us want to live in our homes as long as possible. We also want well-designed spaces that support health and wellbeing and are stylish too—a reflection of our taste and personality.
As we experience changing health, updates to our homes may be required to ensure we can live in place safely and comfortably. Of all the spaces in a home that pose the greatest challenge when confronted with changing health, the kitchen is one that requires careful planning and consideration. If you find yourself planning a renovation to your kitchen there are structural requirements such as counters, flooring, and cabinetry that must be designed to accommodate accessibility regardless of age, size, ability, disability, and cognition. But what is available in terms of appliances that will support access with minimal effort and ensure a fully functioning kitchen? There have been some exciting advances in appliances that provide accessibility and ensure safety for those with mobility, vision, auditory, and/or cognitive issues. No longer does one size fit all when it comes to selecting the best appliances for your kitchen and many of the brands you are familiar with have accessible options available.
Refrigerators now come with controls, handles, and the majority of shelf space within arm's reach for ease of access as well as one-handed operation. Freezer drawers at the bottom of the refrigerator instead of a compartment at the top ensure access with minimal effort. Consider too, hands-free refrigerators with push-to-open doors and drawers that only require slight pressure to open and also provide soft close doors that shut effortlessly with little exertion. For even easier access consider an under-the-counter refrigerator that is available with drawers, doors, and
refrigerator/freezer combos.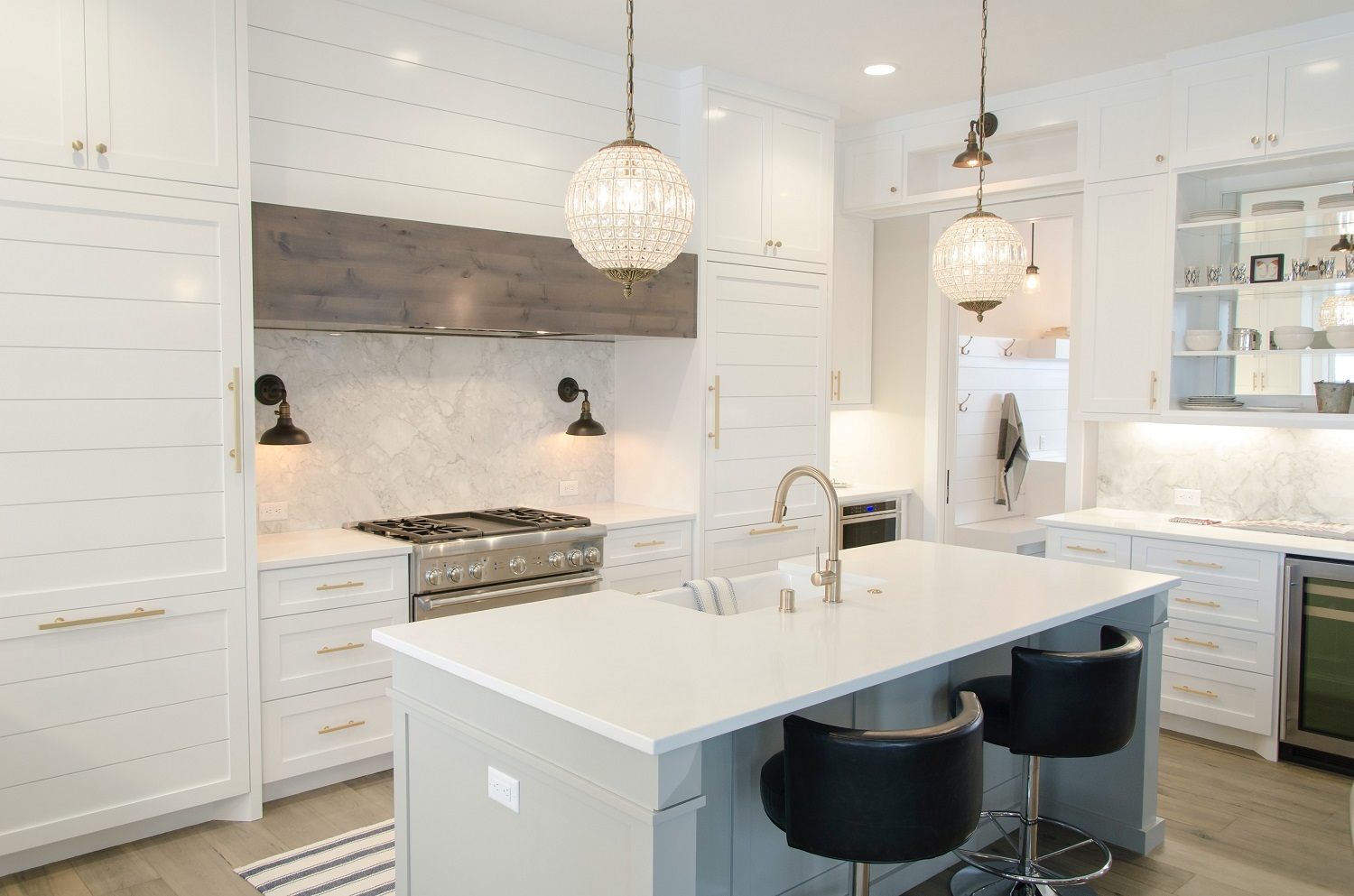 I love wall ovens for ease of access as they can be installed at any height to accommodate specific requirements. French doors or a single door on an oven are a fantastic option as the doors open
sideways which allows for safe reach when putting pans into or removing them from the oven. If a standard range is more to your liking, look for models with front-positioned controls that can be operated singlehandedly by touch control or with knobs and provide for safe access without having to reach across hot burners.
To ensure extra safety for those with cognitive impairment, look for stoves that turn off automatically after a set amount of time and cool down instantly. An additional option is the installation of an override switch that must be activated before using the stove.
Traditional range hoods are self-contained units with the light and venting system switches in front of or under the hood. To ensure ease of access and remove excess heat and moisture, maintain air quality and provide additional light, range hoods are available with separate switches that can be installed at a more convenient location, can be operated by remote control, via Bluetooth, or your smartphone.
We typically have our microwaves on a counter or a specially built shelf incorporated into our cabinet configuration. This can still be used if reach is an issue and your counters have been installed at a lower level to accommodate reach. However, built-in microwaves are a fantastic option as they can be incorporated into cabinetry at a convenient easily accessible height. Drawer microwaves are an appealing option too for ease of access and with easy open/soft close drawers, can be accessed with minimal effort.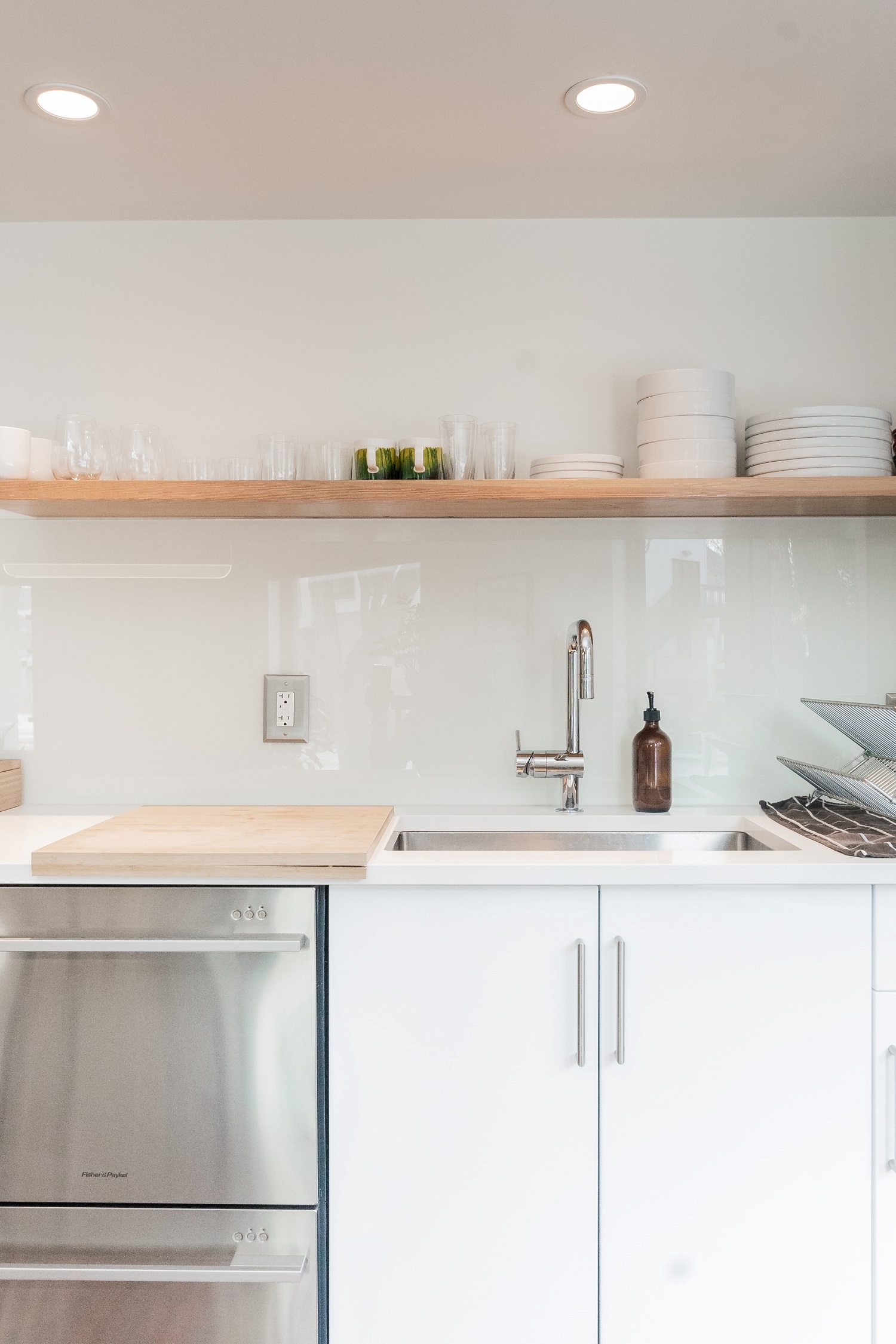 When it comes to clean-up, not to worry—it can be easy and convenient too! Dishwashers have been re-imagined with models available that have pull-out drawers instead of one door. This provides an easier approach and access and the availability of shorter heights and narrower widths improve reach-ability when loading and unloading.
If you are considering an update to your kitchen, remember being proactive affords you the time to plan for and carry out renovations on your schedule rather than reacting to sudden needs based on an urgent health need. As you think about your renovation, careful planning and consideration of appliances will ensure you can have a fully functional, comfortable, accessible kitchen that can be utilized by everyone regardless of age, size, ability, disability, and cognition.
Janet Armstrong (simplyswankdecor.ca) is a graduate of the Interior Design Institute of Canada, CAPS (Certified Aging in Place Specialist), and Chair of the Decorators and Designers Association of Canada (DDA Canada).