ANIMAL CHATTER
By Iris Winston
On the first hot weekend, complete with such signs of summer as shorts, sandals, burgeoning leaves and the sights and sounds of barbecues and lawnmowers in action, came the first report of an animal's life being endangered because he was left to roast in a hot car. In this case, a 10-week-old puppy was actually left in the trunk of a car with the temperature outside the vehicle topping 25°C.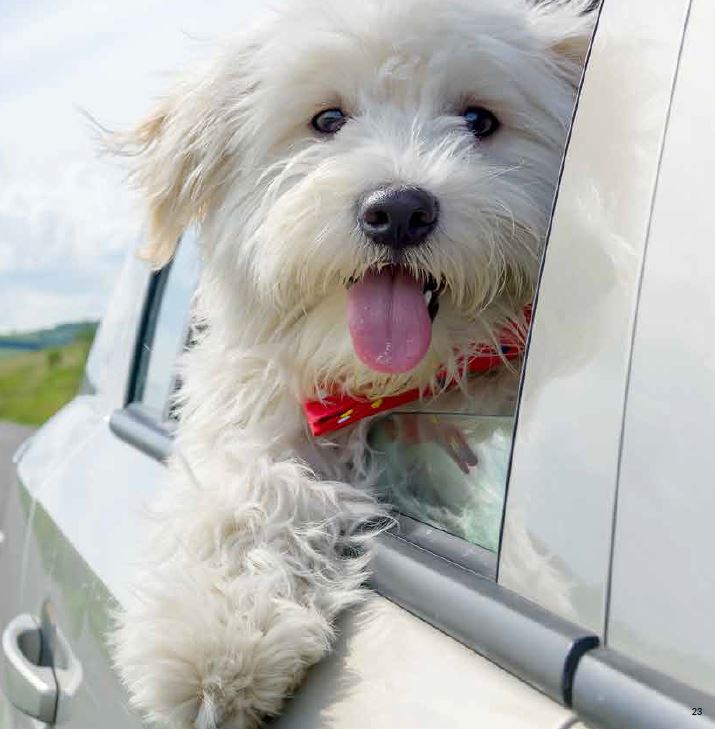 The incident—I prefer to call it an example of cruelty and criminal disregard for life—occurred in Kingston. The young pup, likely separated from his mother and littermates for the first time, was apparently on his way to his new owner. Not that any thought of how nervous he must have felt at the separation and the strangeness of being in a vehicle for the first time would have occurred to the 23-year-old driver, as he clearly had no feeling for the tiny sentient being he was transporting. His priorities seem to have revolved around profit from the sale of the pup and whatever business he chose to conduct along the way that led him to dump the little dog out of sight in the trunk of the vehicle.
Perhaps he did not realize just how fast the temperature rises inside any part of an automobile on a warm day. More likely he didn't care, any more than he would have considered how scared the little dog must have been in the darkness of a trunk that would quickly become a sauna.
This particular situation ended happily, because someone heard the pup whimpering in distress and contacted police. When the officers who came to the scene were unable to open the trunk directly, they broke the driver's window so they could use the trunk release catch. They then cared for the pup, who was weak and near death by this time, and later delivered him to his new home.
Drive with your pet on hot days only if you are staying together at all times. The further good news, as far as I am concerned, is that the man who had endangered the young animal has been charged with "willfully causing unnecessary suffering to an animal." Hopefully, when the case goes to trial, the penalty will be as severe as the law allows
Since the Provincial Animal Welfare Services (PAWS) Act came into effect in January 2020, Ontario has had the strongest penalties against animal cruelty in the country. Violations can result in huge fines, up to two years of jail time and a lifetime ban on animal ownership. The legislation allows police officers, First Nations constables and provincial animal welfare inspectors to enter motor vehicles to help animals in distress.
Whatever the penalty imposed on the Kingston pup's torturer, there is still a possibility the extreme heat could have caused some permanent damage to the animal and the trauma he was forced to endure will have a continuing effect. We will probably never know the end of his story and can only hope that he will be cherished for the rest of his life.
It is worrying that despite all the news about the grave danger to animals or children left in hot vehicles, each summer brings with it evidence of suffering and medical emergencies when a vulnerable pet or a small child has been left alone inside a hot metal container for "just a little while." It takes so little time for the situation to become deadly as the temperature inside a vehicle quickly zooms well above the temperature outside. A puppy, senior dog or even a young adult canine has very little time before succumbing to heatstroke and possibly brain damage or death. Signs of heatstroke in a dog include lethargy, unresponsiveness, vomiting and diarrhea.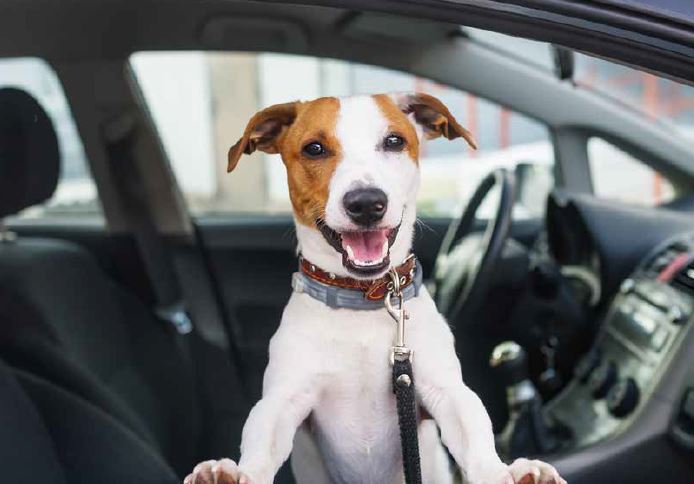 Drive with your pet on hot days only if you are staying together at all times. If you might have to leave him for even five minutes, it is safer for him to stay at home. Better for you both to miss each other for a short time than be separated forever because he suffocated in a hot car.
Almonte, Ontario, writer Iris Winston is a former Executive Director of the Canadian Federation of Humane Societies. She has been an animal lover all her life. Her pets have always been important members of her family.