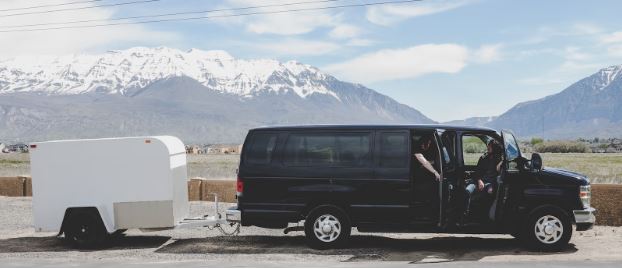 Buying a trailer can be an exciting experience, but it can also be a stressful one if you don't know what you're doing. There are lots of potential pitfalls that you need to avoid in order to make sure you get the best deal possible. Here is a list of the biggest mistakes to avoid when buying a trailer.
Not doing your research
Before you buy any kind of trailer, it's important to do your homework and understand what you're getting into. Read reviews, check customer feedback, and ask questions to make sure you're making an informed decision. Also, be aware of any local laws or regulations that may impact your purchase. If you can manage it, drop by the dealership in person to take a closer look at the trailer. Ensure that you assess its condition and even test drive it- this will aid in avoiding potential surprises or issues down the line. Having a strong understanding of the trailer you're buying will help protect you from any bad experiences.
Buying the wrong size trailer
Choosing the right size trailer is a crucial part of the process, as it will determine how much weight and cargo you can carry safely and efficiently. If you buy something too small, you'll find yourself limited in what you can do with it. On the other hand, if you buy something too big, it might be hard to maneuver and require extra maintenance. In this case, it might be smart to go with custom enclosed trailers, as they can be tailored to your exact size and weight requirements. A lot of research and planning is necessary to make sure you get the right size trailer for your needs and it might be worth consulting a professional for additional insights. Make sure you have a good understanding of the size and weight you are looking for before making a purchase.
Not checking for defects or damage
Before signing any contracts, make sure that there are no visible signs of damage or defects on the trailer. If possible, bring an experienced mechanic with you to inspect the trailer and make sure that everything is in working order.
On the other hand, if you find any defects or damage, make sure to get a written assurance that the dealer will fix them. The last thing you want is to buy a trailer only to find out that something needs to be repaired. Be extra cautious with used trailers, as they often come with hidden issues that you may not be aware of until it's too late.
Neglecting to get insurance
Getting insurance for your trailer is a must, as it will provide protection against theft, damage, and other unforeseen events. Make sure that you shop around for the best deal and find a policy that fits your needs. Even if you don't use your trailer often, it's still important to have insurance in case of an emergency. A lot of companies offer discounts if you have multiple trailers, so make sure to look into that as well. Taking the time to find the right insurance policy can save you a lot of money and hassle down the line. Ask your dealer or the manufacturer for recommendations on companies that provide trailer insurance.
Not shopping around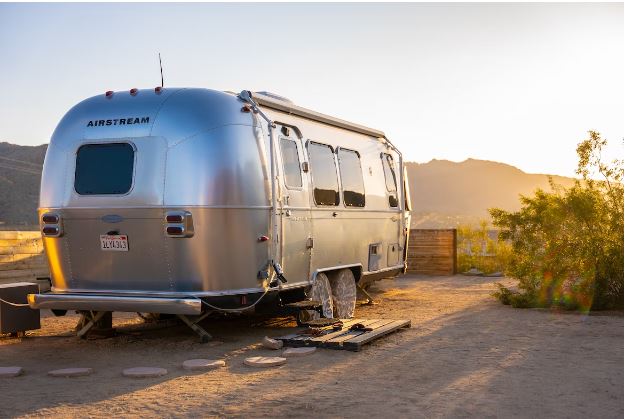 It's always a good idea to compare prices when buying a trailer and look for the best deal possible. Don't be afraid to haggle with the dealer or negotiate on price in order to get the best deal. Additionally, don't be afraid to walk away if you feel like the dealer is taking advantage of you. Don't forget that there are a plethora of other dealerships out there and you can always find superior deals elsewhere. That's why it is vital to research the market and shop around for the best value – because only then will you get your money's worth! Put effort into comparing prices so that you don't miss an opportunity to snag the ultimate bargain.
Not reading the fine print
Before buying any trailer, make sure that you read all the paperwork and contracts carefully. Pay attention to any hidden costs or fees that might be included in the purchase price. Make sure that everything is in writing and if there are any terms you don't understand, ask for clarification before signing anything. 
Perhaps most importantly, carefully read the warranty and make sure that it covers all the aspects of your purchase. Don't be afraid to ask questions or consult a lawyer if there is anything you don't understand. A few minutes spent reading can save you a lot of money and trouble in the future.
Not getting a test drive
The best way to get a feel for the trailer you're buying is to take it out for a spin. Ask the dealer if they offer test drives and take some time to check what the trailer feels like on the road. This will help you make sure that everything works properly and give you peace of mind before making your purchase. 
Be mindful of any issues that come up during the test drive and make sure to get a written assurance from the dealer that they will be fixed before you sign any contracts. Taking the time for a test drive can save you a lot of hassle in the long run. 
Not getting a second opinion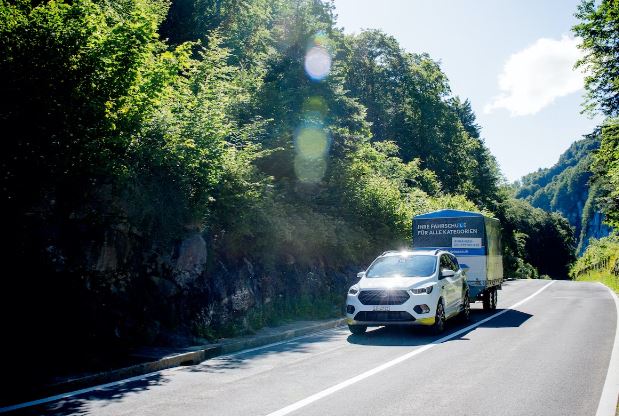 It's always a good idea to get a second opinion before making any big purchases. Get a trusted friend or family member to tag along and give you their honest opinion of the trailer you're looking at. Having another person review the purchase can help prevent you from falling into any traps or scams. 
On top of that, your friend can also help you look for any signs of damage or defects that you may have missed. Plus, it's always nice to have a second set of eyes when making an important decision like this – so make sure to get some backup before committing to anything! 
These tips should help you avoid making any costly mistakes when buying a trailer. By taking some time to research and plan, you can make sure that you get a good deal and the right size trailer for your needs. Ultimately, being mindful of these tips will ensure that you make an informed decision when purchasing your new trailer. So make sure to keep these points in mind and enjoy the ride!