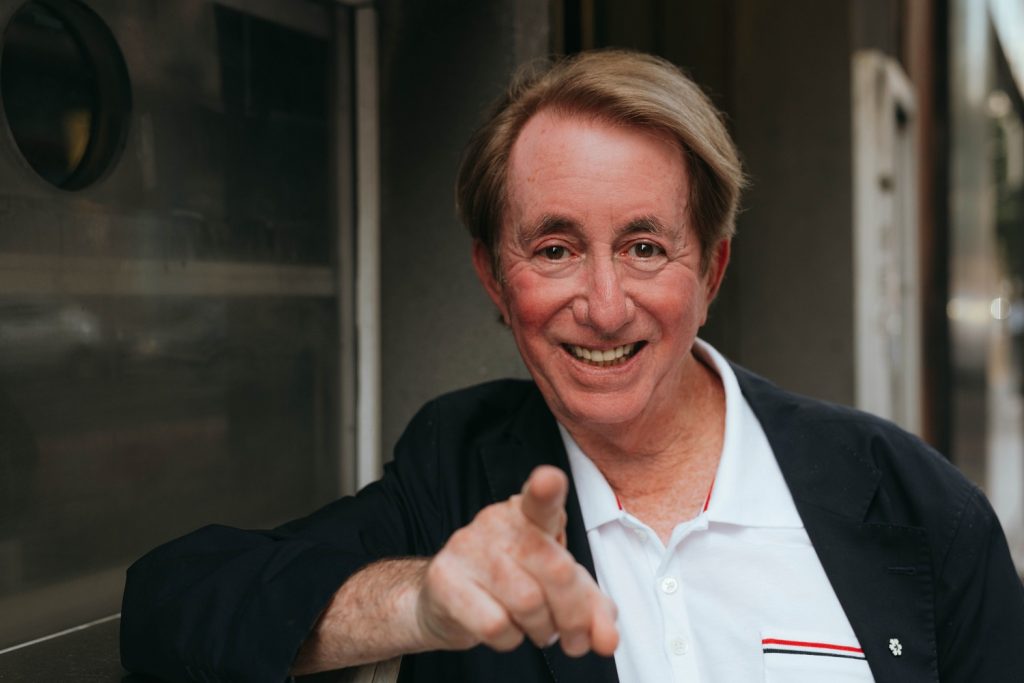 The Joker: Mark Breslin has been appointed to the Order of Canada in recognition of his influence on the comedy businessMark Breslin, the man behind the explosion of standup comedy in Canada, found his lifetime obsession almost by accident. The Toronto resident had just graduated from York University in 1974, without a specific dream for his future and uncertain about a career direction.
"I literally didn't know what I was going to do," he says. "Because it was the 70s, people didn't think about career and success the way they do now. You didn't necessarily go to school to find something that would make you a living. You were there to follow up on things that interested you. The idea was that you did what you loved, until you didn't love it any more or it didn't love you. Then you moved on to something else. I could have gone to graduate school, but that would just have deferred any decision, and university wasn't my favourite time anyway. I found that people behaved too conservatively and there were too many protocols to follow. It really wasn't for me."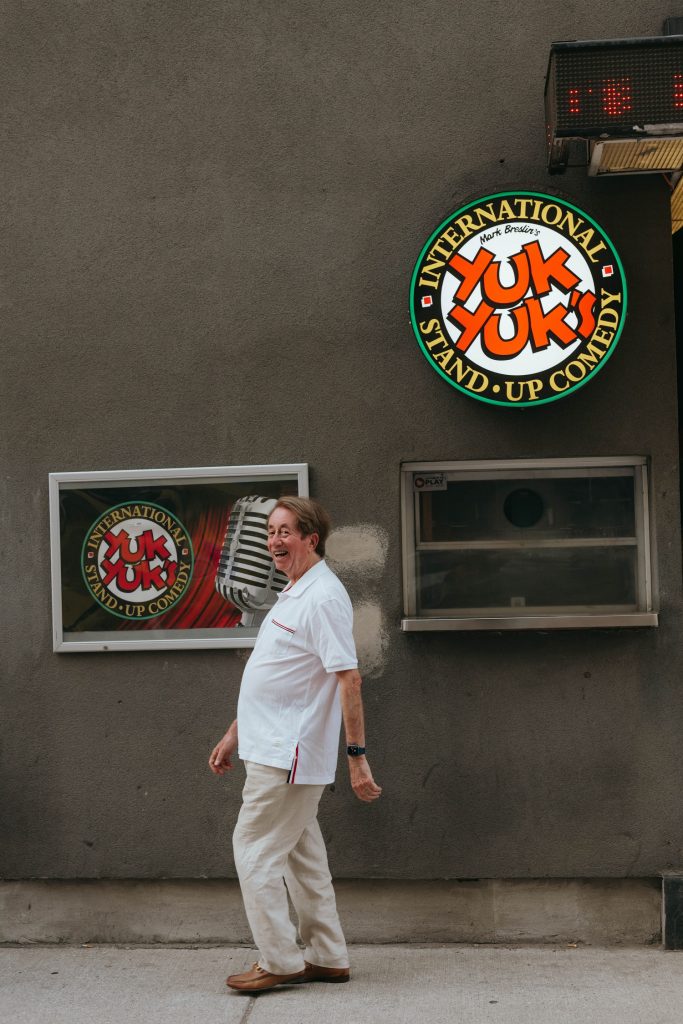 Although Mark had a better idea of what he didn't want to do than where he was going, he needed to earn money as soon as possible. As he had some interest in theatre and a newly minted honours degree in English literature, he applied for a grant to teach children's theatre for the summer. His application was successful, but before he could move forward with that, he landed a job at the Harbourfront Centre, a newly-built cultural complex on Toronto's lakefront.
His initial role, as one of a handful of guides explaining Harbourfront's goals, soon became much bigger, mainly because he was not shy about voicing his opinions.
"They were doing a lot of shows at Harbourfront then," he says. "But all the booking was done by older guys. When they asked me what I thought of the band they'd booked the week before, I'd tell them how awful I thought it was. In the end, they put me on the programming committee."
For the next two years, he was in charge of the entertainment calendar. "I did music, theatre, kids' programs and comedy," he says. "And it was the comedy night that really excited me and got my attention."
When policy changed at Harbourfront, such that the guides and entertainment were no longer required, Mark was without a job. At the same time the stand-up comics, by this time his friends, were without a performance venue, unless they were prepared to play in locations where their material would be heavily censored.
This was the prod Mark needed to move on to what he calls the extreme sport of entrepreneurship and start his own comedy club. "I have never believed in censorship and I did believe in hiring Canadians first," he says. "That's what propelled me forward and those are the two things that are still my secret sauce."
"Comedy was also undergoing a sea change," he adds. "Instead of people telling old jokes or jokes about Mounties and beavers, a much more personalized style of comedy that came out of the 60s was taking over. It was the right moment to like the right type of comedy that no one was doing yet."
With the support of his unemployment insurance, he was able to rent a basement space in a community centre on Toronto's Church Street, where the first Yuk Yuk's shows were held one night a week.
"I always thought that UI should be considered an original investor," Mark jokes.
At that time, he had little business experience. In fact, the 24-year-old entrepreneur didn't even have a bank account for his venture, just a shoebox to hold entrance fees from which he withdrew the cash to pay performers. Still, it was a successful beginning and the infant company outgrew its space within two years. In March 1978, Mark and partner Joel Axler opened their first full-time Yuk Yuk's venue on Bay Street.
"We were packed with a young, hip audience that was very unsentimental about topics from the moment we opened," says Mark, emphasizing that the no-censorship and Canadians-first policy remained and continues to be the key to Yuk Yuk's popularity. "We kept the sex and anger in. A third of the audience would leave in a huff nightly. But the people who stayed loved it and came back again and again and told their friends. The people who left weren't going to like what we did anyway. They were looking for Red Skelton and we certainly weren't that."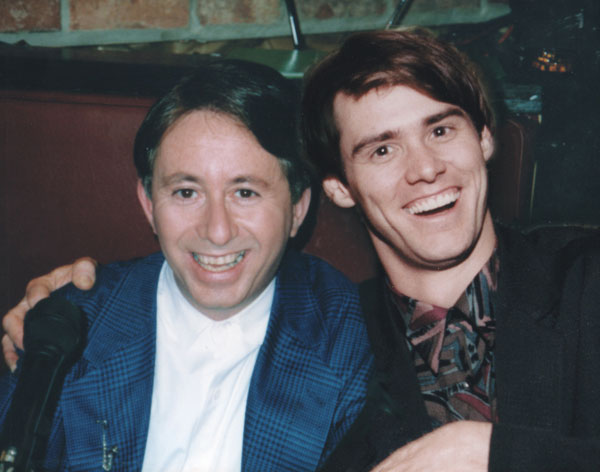 Yuk Yuk's and its style of comedy became more and more popular over the years. Comedy clubs and festivals sprang up across the country. Yuk Yuk's reputation grew nationally and internationally. By the time the pandemic hit in March 2020, the Yuk Yuk's empire had grown to become the largest chain of comedy clubs in North America with 17 clubs in various parts of Canada, as well as assorted Yuk Yuk's nights in places where a permanent venue was unavailable. While two years of COVID-19 forced closures, now that pandemic restrictions are easing, nine clubs have already reopened and the rest will be opening through 2022 and 2023.
Mark's "secret sauce": No censorship and Canadians first.
As before, the kind of comedy offered focuses on personalization and originality and will move with the times, says Mark. "The culture of comedy has changed. Cable television opened things up by putting a lot on television that you couldn't have seen on network TV. Now, with streaming and the Internet, anything goes. Nobody walks out any more because of being offended by the content.
"We have a pretty wide umbrella of the kind of stuff we like at Yuk Yuk's," he adds. "It has to be passionate, involved and personal. You don't just perform comedy; you live it. The comics should take risks, but the comedy doesn't have to be dirty or have four-letter words. That stuff may be there, but it's only part of the whole."
The goal is to give audiences a good reason for coming out rather than watching a comedy show on television, he emphasizes. "They have to feel the experience is something that they can't get anywhere else. And I think we give them that better than anybody else."
He describes the best comics as being "so compelling and charming that audiences will go along with their world view even if they don't share it." They may question points after a performance, but, he says, while a top comic is on stage, the audience is totally drawn into that individual's vision of the world.
"Audiences marvel at their self-confidence," says Mark. "It may not be there in real life, but while comics are on stage, audiences want to see that they control the room."
Through Yuk Yuk's, Mark has showcased comedy stars and neophytes. He has encouraged, nurtured and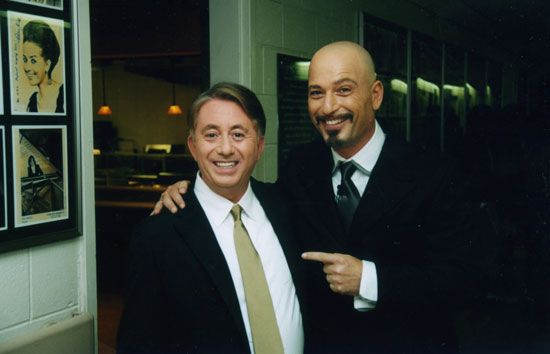 mentored those with potential; he has also booked such controversial performers as Louis CK, when no other entrepreneur would take the risk. He has launched the careers of such comedians as Howie Mandel, Jim Carrey and Russell Peters and been appointed to the Order of Canada in recognition of his influence on the comedy business. After more than 45 years, he is still working to discover, mentor and promote new talent.
Through the Humber College comedy writing and performance program, which he co-founded in 1998, he mentors students, gives them opportunities to perform and helps them determine their future direction.
"The program is a great way of shaving at least two or three years off the learning curve [for anyone considering a career as a comic]," he says. "Sometimes, Humber is also a great place to find out that someone really doesn't want to be a comic and that's valuable too. I've had so many people come to me after the course and say 'We realize it's not for us and we might have wasted our entire lives pursuing a dream that isn't really for us. Now we know.
"Comedy is a very hard business and very few people make it," Mark points out. "You're dealing with a top-heavy income distribution that isn't healthy. One percent of the practitioners make 99 per cent of the income. There's no middle class in terms of comics. I would say that people should have something to fall back on, access to an income while they're waiting to replace that with the income" from standup comedy.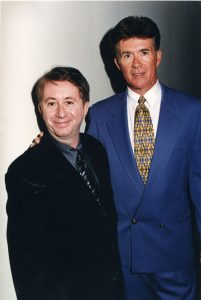 Much of Mark's first two decades in the comedy business involved performing standup, as well as dealing with the development of the Yuk Yuk's vision and empire. Since then, though, he's added numerous other prongs to a stellar career. He has written three books: Zen and Now; Son of a Meech; and Control Freaked. He has been a regular movie critic and regular contributor to such publications as the Globe and Mail, the Toronto Star and Quill & Quire.
He has produced and hosted television programs for networks including the CBC, Fox and the Comedy Network, has appeared in TV sitcoms and documentaries and also worked in radio. He is frequently in demand as a public speaker. In fact in 2014, the Toronto Star named him one of the 180 most influential people to come out of Toronto.
"I do a lot of projects besides Yuk Yuk's," notes the 70-year-old. "Two screenplays that I've written are in development right now. I'm working on a very interesting website for Indigenous comics from all over the world. I'm one of the principals of a charity called Humour Me, which is a kind of CEO executive challenge. We raise a significant amount of money every year—about two million dollars—for at-risk children and kids' medical charities. I'm very involved and there are always new things to be involved in."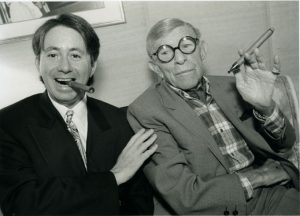 He is also very proud of his family. He and his long-time partner, Karina Lemke, married in 2010 and have an 11-year-old son, Jackson—arguably the most important project in Mark's busy life.
You could say Mark Breslin realized his dream by becoming one of the major voices and influencers in Canada's comedy scene. "But," he says, "that's not really true. It was never my dream—I didn't have one. What I've done [is] run away from my nightmare of a conventional life at a desk. I'm very grateful that I managed to make that happen."
So are the many aspiring and successful comics he has supported and the millions of people he has entertained and helped along the way.