This recipe and image, courtesy of Foodland Ontario, make it a pleasure to add more vegetables to your day. Sure they're nutritious, but they're also so tasty and eye-catching, you might even serve yourself seconds.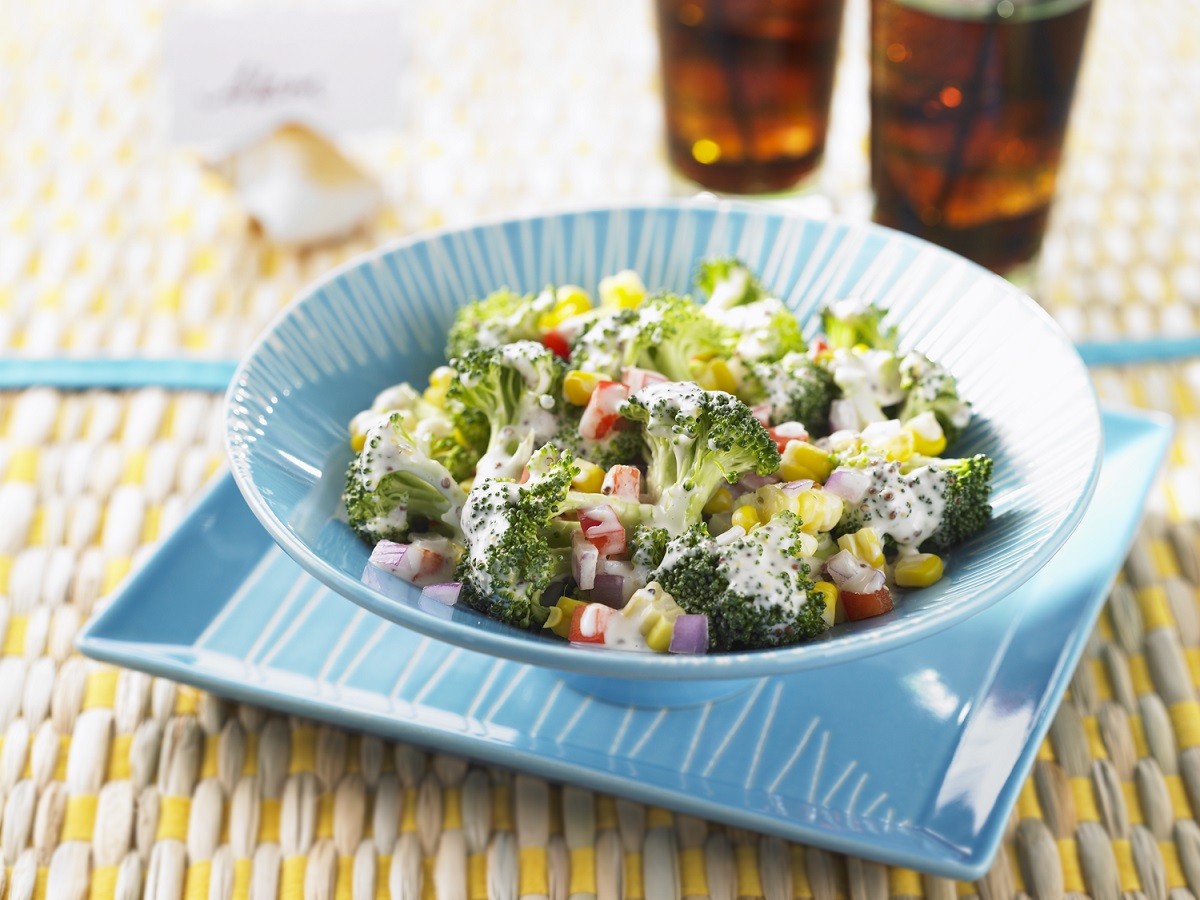 Ginger gives this salad a great island flavour. An excellent way to use leftover cooked corn on the cob.
Preparation Time: 25 minutes
Cooking Time: 5 minutes
Serves 4 to 6
Salad:
1 cob Ontario sweet corn, cooked and cooled
1 head Ontario broccoli, cut into florets
1/2 cup (125 mL) Ontario red onion, diced
1/2 Ontario sweet red pepper, diced
Dressing:
1 cup (250 mL) regular or light mayonnaise
2 tbsp (30 mL) grainy mustard
2 tbsp (30 mL) lime juice
1 tbsp (15 mL) minced fresh gingerroot
2 tsp (10 mL) Ontario honey
1/2 tsp (2 mL) each of salt and pepper
Wrap corn cob in waxed paper or plastic wrap; microwave on High for about 2 minutes. Let cool. With sharp knife, cut corn kernels from cob and place in large bowl. Add broccoli, onion and red pepper. In small bowl, combine mayonnaise, mustard, lime juice, ginger, honey, salt and pepper; toss with salad. Chill thoroughly before serving.
Nutritional Information:
1 serving (when recipe serves 6):
PROTEIN: 6 grams
FAT: 14 grams
CARBOHYDRATE: 21 grams
CALORIES: 220
VERY HIGH SOURCE OF FIBRE