More and more people are choosing to get second citizenship through investment.  A second passport can provide an excellent opportunity to diversify your assets and protect your family. However, did you know that there are more benefits to getting an EU citizenship through investment before retiring? In addition to the many other reasons someone might want to retire in Europe, such as great healthcare and social care systems, gaining citizenship through investment can offer a number of perks. Here are seven of the most important ones: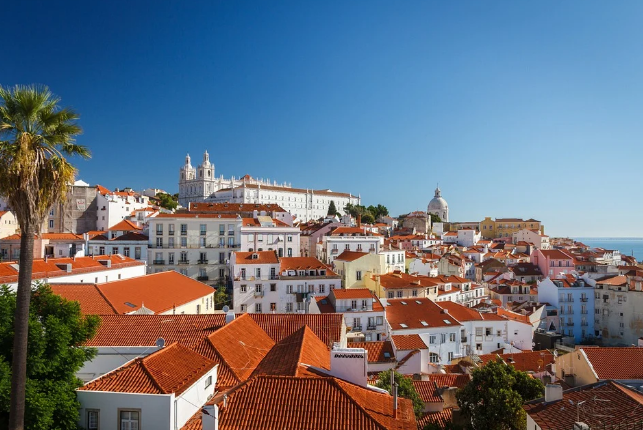 1) Your Retirement Will Be Exciting
Retirement is a time of life that offers the opportunity for relaxation, reflection, and rejuvenation. It can also be an exciting time filled with new adventures and opportunities. The most important thing to do before retiring is to plan your retirement carefully: what you want it to look like and where in the world you'd like to live during this period of your life. If you are looking for an exciting, fulfilling retirement, then getting second citizenship through investment may be the right choice for you. You can get a Portugal golden visa, or perhaps a visa for Spain, Malta, and Greece through investment programs. As you approach retirement, consider which of these countries you like the most and start investing.
2) You'll Have More Business Opportunities
It's a common misconception that once you retire, you will no longer want to work. In fact, many retirees continue working in some capacity because they enjoy it and find it fulfilling. If you're one of those people, obtaining EU citizenship through investment will give you access to even more business opportunities. Starting an EU business means that you will have more market access opportunities since all member states are part of the common market. Moreover, you will be able to benefit from European treaties which eliminate tariffs when exporting goods between European Union countries. From starting a company to joining an existing one, getting an EU citizenship through investment can offer you more opportunities for economic and business growth than ever before.
3) You'll Have More Travel Opportunities
As an EU citizen, you will be able to benefit from Europe's common Schengen visa policy. The Schengen short-stay visa issued by one of the Schengen States entitles its holder to travel throughout the 26 Schengen States for up to 90 days in any 180-day period. If you're retired, it's likely that you want to spend your money traveling the world more than ever. This is especially true if you are retiring in Europe, where you will have access to some of the best travel destinations on the planet at your fingertips. If you are interested in taking more vacations or even living permanently in another country, then getting EU citizenship may be the right choice for you.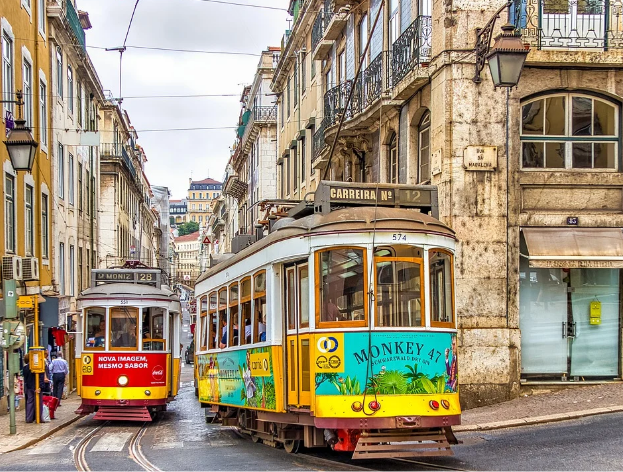 4) Quality Healthcare
In comparison to other parts of the world, Europe's healthcare is excellent. Thanks to the Schengen Agreement and its visa policy, retirees from all over Europe can now travel freely between different member states without worrying about visas or health insurance. Getting an EU citizenship through investment can give you access to quality healthcare anywhere in the European Union, which is one of the best things about obtaining second citizenship through investment. From reduced costs to access to better healthcare facilities, this can be a major advantage for retirees living in Europe.
5) You Can Educate Your Children or Grandchildren in Prestigious Universities
Europe is known for having some of the best universities in the world. If you are worried about your children or grandchildren not getting accepted into a good university, then investing in an EU citizenship may be the right choice for you. Expanding your options to a new country means that you have a better chance of being able to afford high-quality education. Furthermore, if your children or grandchildren excel in school and do really well academically, they can also benefit from several scholarships provided by different European universities. With this in mind, EU citizenship will not only give you better education options than most countries, but it may also help your children or grandchildren pay less when it comes to tuition fees.
6) High and Safe Standard of Living
Quality healthcare, free trade, visa-free travel, world-class education opportunities in Europe are just some of the many reasons why getting an EU citizenship through investment is a good decision for retirees in Europe. What's more, if you decide to relocate to Europe, you will see that the standard of living is also high. Compared to other continents, European countries are known for having a safe environment for people of all ages. Moreover, Europe has one of the lowest crime rates compared to other parts of the world making it an ideal place for retirees to settle down in their golden years.
7) Having a Second Citizenship is a Status Symbol
If nothing else persuaded you to get EU citizenship, then this certainly will. Just like yachts, private jets, and sports cars are possessions that not everyone can boast about having, a second citizenship is also something that many people dream of. If you have the financial means to get a new passport, then you will be able to enjoy all the benefits of being a European Union citizen. That being said, this status symbol allows you to show off your success to the world. Imagine being able to travel to over 160 countries worldwide visa-free, the opportunities that you will have are endless.
Obtaining a second passport through investing in the European Union can give you more freedom, better benefits, and top-notch services that you cannot get from your country of origin. That being said, if you are planning to retire in Europe, then getting an EU citizenship will certainly help fulfill this dream with ease. From colorful streets of Portugal and sandy beaches of Spain to the artistic hubs of Italy and historic landmarks of Greece, the European Union is a melting pot of cultures with so much to offer. Hopefully, this article has given you a clear picture of the benefits that EU citizenship has to offer. With all these in mind, it is obvious that this investment will provide you with a return on the money that you invest; not only will your life be better, but it can also give future generations more opportunities, too.