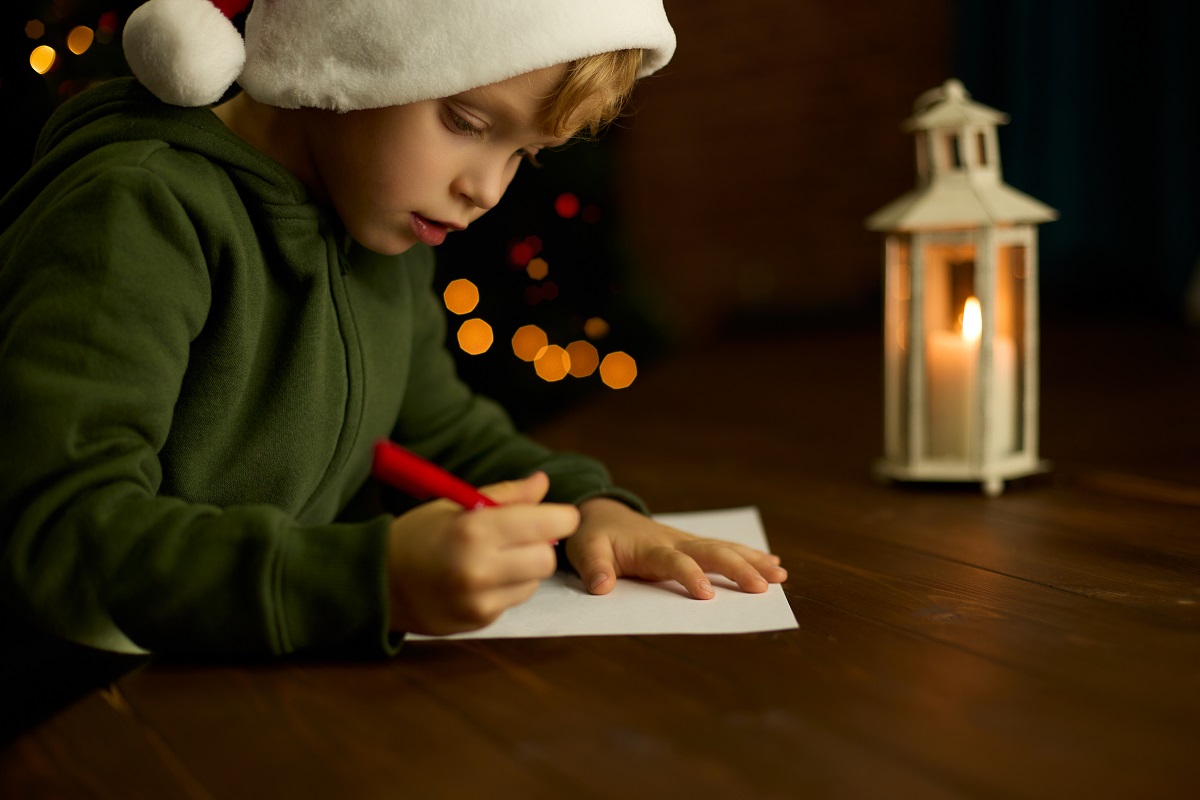 The Little Things
By Jason Marshall
It's been a while since I've taken pen to paper to write you.
If memory serves, my last few letters included an ask for a Stretch Armstrong doll, a new pair of skates and a hockey stick. And some Matchbox cars.
And I'm pretty sure I'd jotted down how much I'd love a jumbo box of Crayola crayons with the sharpener on the back, and a Six Million Dollar Man colouring book.
I also needed a Hot Wheels racetrack, the Evel Knievel Stunt Cycle, a K-Tel Sno-Bloc Maker, and a Spirograph Design Set.
An Operation game. Ker-Plunk. An Etch A Sketch. A Lite-Brite. And Weebles. Because they wobble, but they don't fall down.
And every toy on pages 63 through 87 of the Sears Christmas Wish Book inclusive. And the Cougar winter boots on page 125.
I also longed for a Farrah Fawcett poster, but I didn't always get everything on my list. Most likely because my name regularly bounced between both of your lists.
I'm not in search of a material gift from you. I've been given the greatest gift: a son of my own. He'll be 8 months old when Christmas rolls around.
Considering I haven't written to you since the Fonz was teaching the world how to be cool, I feel I've banked some goodwill. I've reconnected in hopes that you can grant me but one wish for my boy.
You won't be hearing from him this year, but he'll be texting you his list soon enough.
His letters to you will be filled with long lists of toys and games. As they should be. As a kid, it's supposed to be all about receiving. But children receive and unknowingly give at the same time. They give genuine joy to the universe. That energy has no equal.
It takes growing older to realize this truth. But age alone doesn't translate into truly loving the Christmas season.
So, the one thing on my list this year is for his heart to always be filled with the true meaning of Christmas, which at its very core is: Love. Peace. And family.
You plant that seed for me, I'll water it. Feed it. Nurture it. And help it grow.
Memories will sprout every year, for him. And everyone connected to him.
He will be evergreen. And ever red. And silver.
You gave me a similar gift as a child, and my parents nourished it.
These many decades later, I want to share some of what I've learned, thanks to you. And the Christmas insight I will someday impart on my son.
Never go snooping for your gifts – for your own sake, and your mom and dad's. The Christmas morning surprise is unlike anything else, especially when you're a parent watching the genuine reaction on your child's face.
Don't be disappointed when you open a gift from your grandmother, and it turns out to be socks or underwear. One day you'll realize you can never have enough of either. More importantly, someday you'll wish with all your heart that there was a gift under the tree from your granny for you to unwrap.
Do not whine when your dad tells you it's time to go and see your relatives on Christmas Day. Yes, you want to play with the toys you just opened. But remember two things: those toys will still be there when you get home; and family always comes first.
Never get annoyed when your mom wants you to stop and pose for a photo. There's magic in every Christmas photo, and there isn't nearly enough magic in the world.
Get your hands on the TV program guide early in December, and underline in red the following shows: How The Grinch Stole Christmas, A Charlie Brown Christmas, Rudolph The Red-Nosed Reindeer, Frosty the Snowman, and Emmet Otter's Jug-Band Christmas. Underline that last one twice. You won't be sorry.
Don't be envious of those sitting at the grown-up table for dinner. At the kids' table you're always the first to get dessert, you're never asked to do dishes, and there is no talk of credit card bills or the rising costs of propane.
Christmas is entirely about the details, such as a handmade gift tag or homemade card. Don't forget the little things. They make all the difference.
And Santa, as always, I'm leaving out milk and cookies for you. And carrots for the reindeer.
Love, Jason
PS … If you do have an extra Farrah Fawcett poster laying around somewhere, I could use one for the shop.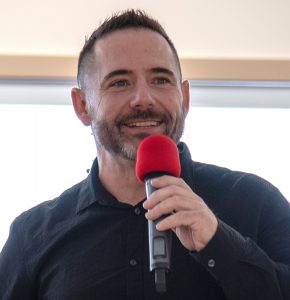 Jason Marshall has been a writer and journalist for more than 30 years, and is an on-air host and station manager at Valley Heritage Radio just outside of Renfrew, Ontario. And he's truly a big kid at heart. You can email him anytime at jason@valleyheritageradio.ca