Champion of Healthy Aging in Age-Friendly Communities
Profile by Peggy Edwards
Most Canadians know André Picard as a hard-driving journalist, storyteller, author and advocate for a better public health system. And increasingly as a champion of dignified, healthy aging in age-friendly communities.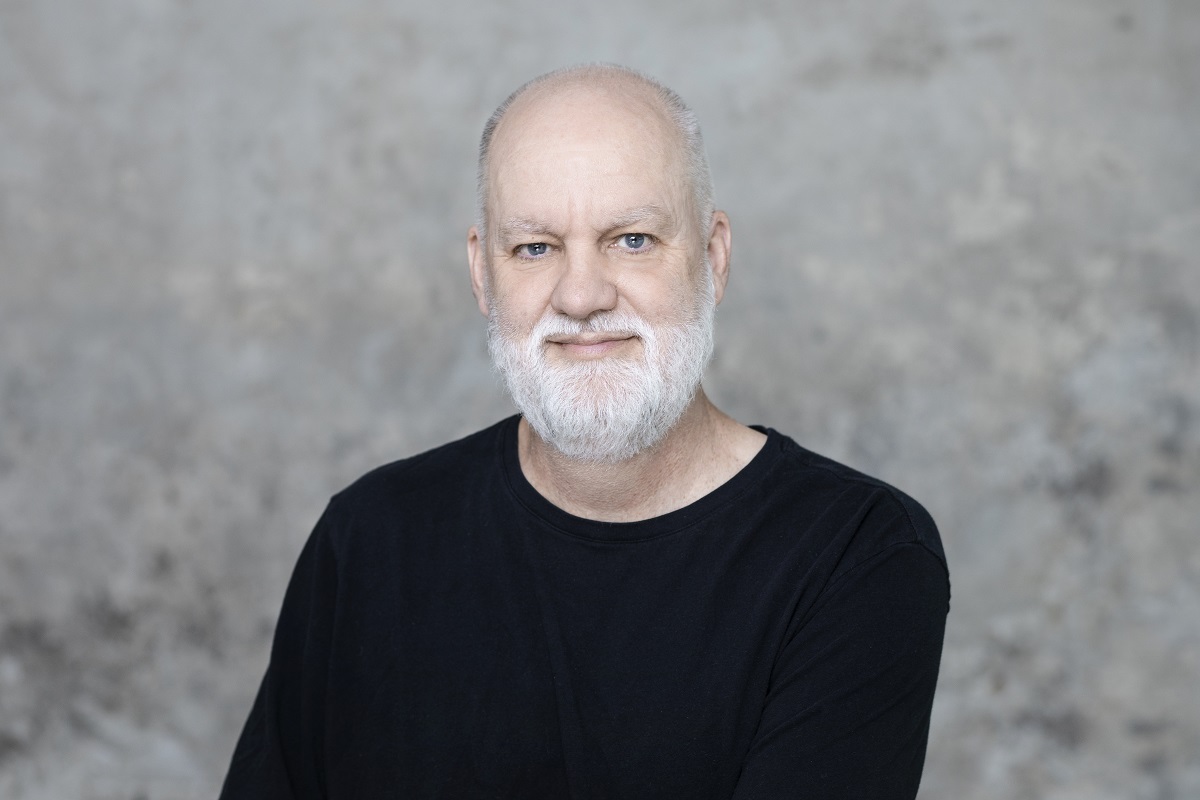 André joined the Globe and Mail in 1987 and wrote with thoughtful honesty about HIV and AIDS; in 1990 he officially took on the public health and health-care beat as the Globe's key reporter and columnist. He has authored six books, including bestsellers The Gift of Death: Confronting Canada's Tainted Blood Tragedy (1995) and Neglected No More: The Urgent Need to Improve the Lives of Canada's Elders in the Wake of a Pandemic (2021). In this book, André exposes the deplorable state of so many of our long-term care homes, reveals the full extent of the crisis in eldercare and offers an urgently needed prescription to fix a broken system.
André's contribution to improving health and health care has been acknowledged with numerous awards. He was named Canada's first "Public Health Hero" by the Canadian Public Health Association and a "Champion of Mental Health" by the Canadian Alliance on Mental Illness and Mental Health.
André recently returned to his birth town, Ottawa, to deliver the keynote presentation at the spring luncheon of the Council on Aging of Ottawa (COA). "It is good to be back and to recall my student days at the University of Ottawa and at Carleton," he told the crowd. "Writing for the school newspaper at the University of Ottawa showed me how journalism is a way to connect with the community and start conversations about public policy." Now André mentors young writers believing that they can do the same.
André grew up in North Bay, where he attended the École secondaire catholique Algonquin, a French-language high school. During his talk, he switched effortlessly between English and French, telling stories and jokes in both languages.
André explains how a health system built in the 60s for a young population does not address the reality of longevity and our aging demographics. In Canada there are now more people 65 and over than 15 and under. The two fastest-growing demographic groups are centenarians and those 85 and older.
"The problem we have in Canada is not an aging society, which is actually a triumph of medicine and social policy. The problem is that we have done so little to prepare."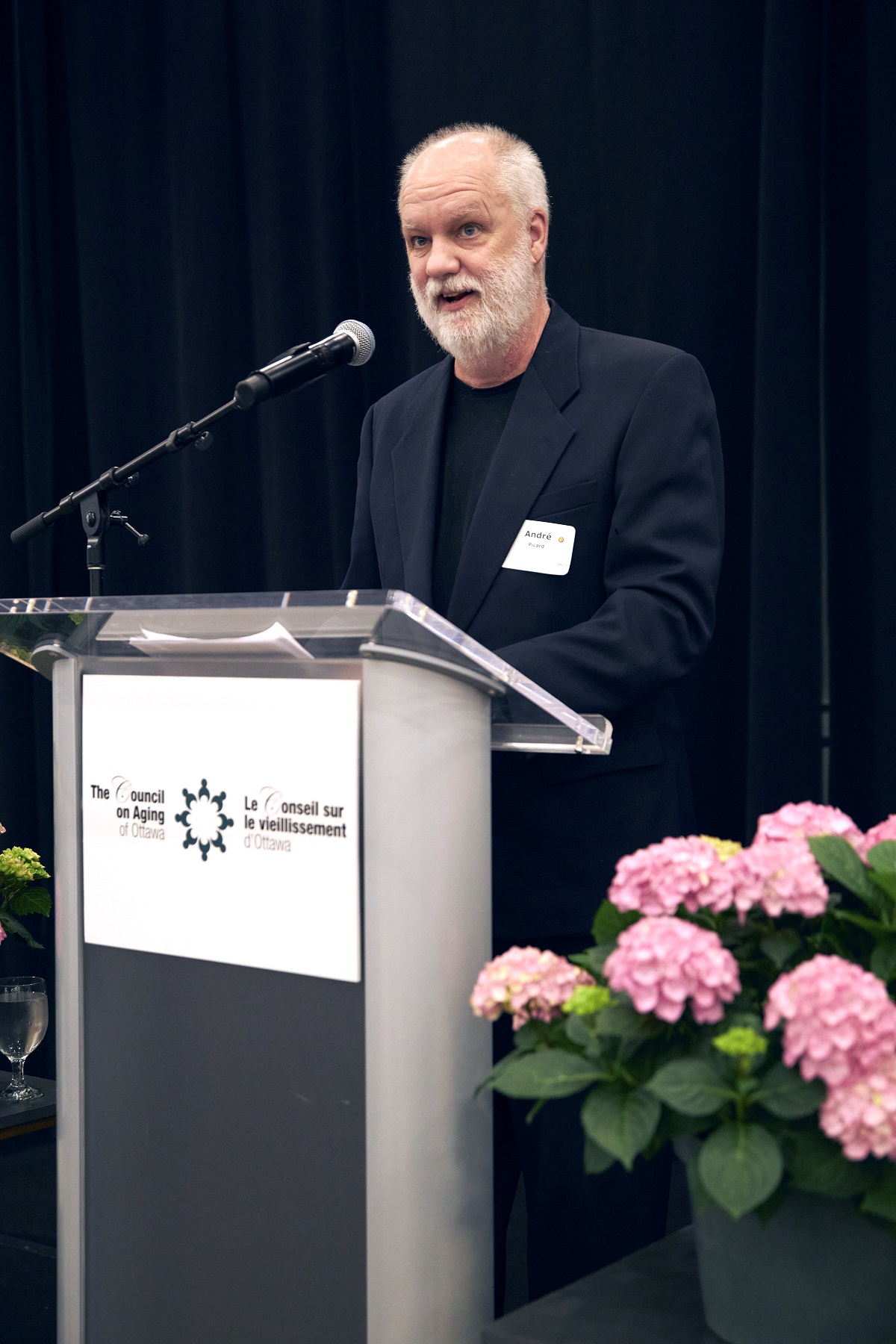 André explains how the system needs to change. "The system needs to adapt and become elder-friendly. This begins with good primary care. Every person needs to have a primary care physician or nurse practitioner they can go to. We need good followup on treating and handling chronic diseases. We need good, available home care so people can stay living in the community and out of institutions for as long as possible. We need to support family caregivers. Long-term care is still needed but it must be fixed now to ensure that the disaster we saw during the pandemic is never repeated. This starts with improving the training, working conditions and payment of the care workers in our long-term care homes. The conditions of work are the conditions of care."
In his talk to the COA audience, André described how building an age-friendly community involves more than appropriate health services. "We continue to spend a lot of money on sickness care for elders—treating older people for maladies as they arise—but far less on keeping them healthy in the first place, with nutrition, housing and income support programs."
Communities need to provide age-friendly environments in our outdoor spaces and buildings, housing, civic and social participation and transportation. Communities need to respect and listen to older people and to have inclusive, accessible infrastructures that everyone can enjoy, regardless of age or ability, he points out. This requires resources and elder-friendly policies and practices.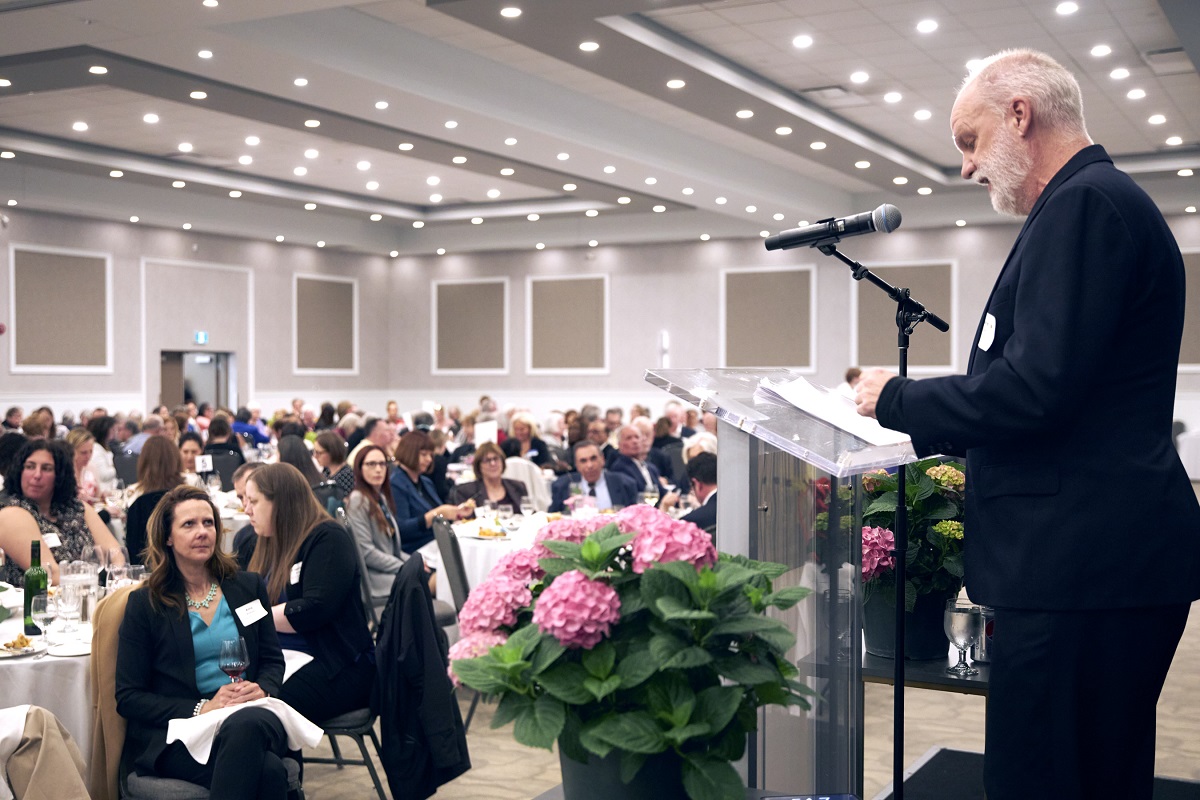 Individuals growing older also have a responsibility, in the quest for healthy aging, to practice self-care, to stay active and involved. If we are to maintain agency—the ability to have a modicum of control over our daily lives—we must remain involved. "We need to really vote on health-care issues with our voices and our ballots, and to speak up for our aging population," says André. "We can't fix elder care in isolation. All of the parts are related."
André, who will turn 63 this year, has no immediate plans to retire. "I enjoy my work and try to lead a healthy lifestyle as I grow older. Retirement is not the end, but it is important to plan for your old age. I have important kitchen table conversations with my two children (aged 23 and 26) about my values and wishes, and the kind of advance care I want in the future."
The bottom line for Andre is a positive one. "Everything is fixable as long as we are persistent. By adopting a people-centred and elder-friendly approach, we can create a better future for ourselves and the next generation."